Tasios Orthodontics: The New Standard of Excellence in Orthodontics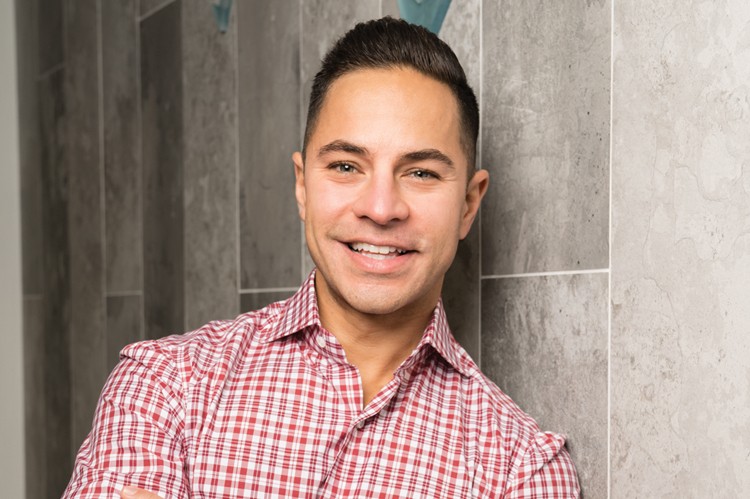 Celebrating its fifth anniversary, Tasios Orthodontics remains dedicated to providing its patients with the best experience possible.
To achieve success in any profession, nothing is more important or has more credibility than the power of a word-of-mouth recommendation. It is a proven statement of your skills, abilities and professionalism in your chosen field, carrying much more weight beyond anything you could say yourself.
That's why, in the very specialized field of orthodontics, winning a Top Choice Award as the best orthodontic clinic in the city for four years in a row says everything about Vaughan's Tasios Orthodontics, especially since the award is voted upon by patients. The clinic is also recommended by city dentists, who trust Tasios with the care of their own patients. That's the very best word of mouth available.
"It's a validation of what we're doing," says Dr. Bruce Tasios about the four wins, and being nominated for a fifth as the clinic celebrates its fifth anniversary. "We strive to do our best at giving patients the ultimate orthodontic experience. It has been an absolute honour to be recognized by our community for what we are able to achieve every day."
One visit to Tasios Orthodontics makes it clear why it has become so popular and respected since opening. Unlike the usual intimidating and sterile medical practice environment, Tasios is welcoming, friendly and fun, adding to the patient experience. There is a refreshment area, snack bar, games room and iPad station, and the clinic holds monthly contests and offers a Smile Rewards Program. Its doctors can be contacted 24/7 and evening and weekend appointments are available.
Their treatment techniques are designed to minimize discomfort, accelerate treatment and achieve optimal results. Tasios uses the latest technology, such as Damon braces, which not only straighten teeth, but also take into consideration the profile of the face to optimize facial esthetics. The clinic also offers Invisalign, a system that uses a series of virtually invisible clear aligners that discreetly creates beautiful smiles.
"Patients come to us because they want a perfect smile. We are extremely proud of our results and encourage everyone to visit our Instagram page to view our before and after images to truly appreciate what we do," says Dr. Tasios.
It has been an absolute honour to be recognized by our community for what we are able to achieve every day
While it's been honoured by the city, Tasios goes out of its way to give back to its community, too: the clinic is involved with many events, charities and local sports teams. "We also offer free orthodontic services to patients who cannot afford treatment. To be able to have a positive impact on someone's life by improving their confidence is the most rewarding aspect of being an orthodontist," says Dr. Tasios.
Changing smiles with the latest technology, and changing attitudes about orthodontics with its approach — these are just two reasons why word of mouth continues to spread about Tasios Orthodontics.
416-901-7778
www.tasiosortho.com