Kleinburg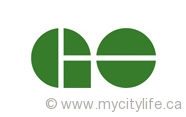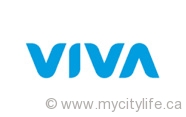 THE RESIDENCE OF KLEINBURG
According to a 2009 Statistics Canada Environics estimate, 20.7 per cent of Kleinburg's population is between the ages of 40-49. The median age of Kleinburg's residents is 38.6. The majority of residents 25 years of age and older (42.2 per cent) are in the management, business, financial and administration sector. Roughly 78.9 per cent of Kleinburg residents are participating in the workforce. In terms of household income, 68.9 per cent of the residents in Kleinburg make an average of more than $100,000 a year. Due to their significant amount of purchasing power, Kleinburg residents are interested in spending on esthetic, health and personal care supplies. The primary consumer motivator for people of Kleinburg is quality of stores and restaurants (receiving a 9.21 out of 10 in terms of level of importance). The second most important is excellent service, which received an 8.94 out of 10. The majority of immigrants who have settled in Kleinburg have come from nations such as Italy, the United Kingdom, Germany, Guyana and South Africa.
ABOUT KLEINBURG
Surrounded by nature and the meandering Humber River, there's good reason why the tranquil town of Kleinburg, Ont. is considered the jewel of Vaughan. The quaint community of Kleinburg embodies the essence of arts, culture and nature. With the world-renowned McMichael Art Gallery, the majestic landscape of the Kortright Centre for Conservation and more than seven kilometres of the free-flowing Humber River Trails, the town of Kleinburg is as humble and modest as the people who reside there. For an epicurean adventure, quaint restaurants in the historic village provide exquisite dishes that are sure to satisfy one's taste buds.
What's happening in Kleinburg