Dr. Bruce Tasios: Saying It With Smiles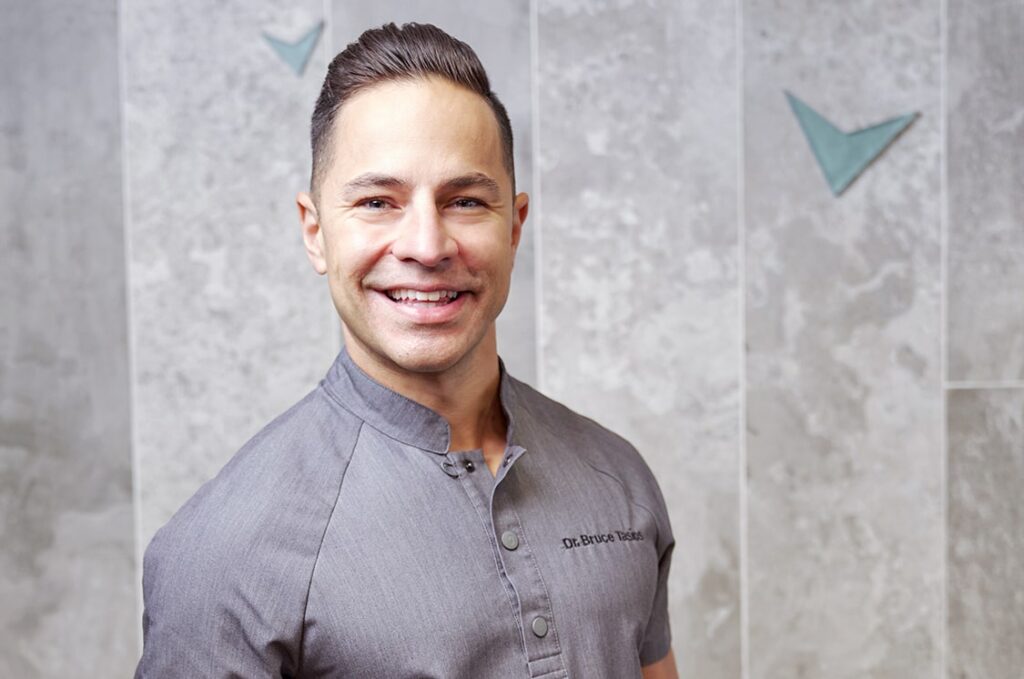 Everyone deserves a smile they can be proud of. With cutting-edge orthodontic techniques and an environment that's as welcoming as it is professional, Tasios Orthodontics is making people's dreams a reality.
When asked whether he sees orthodontics as an art or a science, Dr. Bruce Tasios, founder of Tasios Orthodontics, says it's a combination of the two. "I've always loved science growing up and I'm more problem-solving orientated, which is what orthodontics is," he says.
"But it's also an art and about having a vision of how you want a smile to finish. It's not just about making teeth straight. You can do so much with a smile to maximize esthetics."
Today, he puts both art and science into practice at Tasios Orthodontics, a place he describes as "vibrant, fun and inviting, helping people turn their smiles from dreams to reality."
When it comes to making an impact in the community, Tasios Orthodontics has earned its colours. As well as being voted the top orthodontic clinic in Vaughan for seven years running, it was named Diamond's Top 1% Invisalign Provider in 2021 and the diamond winner of the Vaughan Citizen's Readers' Choice for 2020.
With locations that span both Vaughan and Toronto, Tasios shares how they're just getting started. "Stay tuned," he says. "The best is yet to come."
His work is delivered through three main verticals that come together to form the Tasios Smile. These are: smile width, which aims to achieve a broad smile and better facial support; smile arc, wherein the edges of one's front teeth form an arc that follows the curvature of your lower lip; and smile details, which include the finishing touches, such as smile symmetry, tooth shape and crown parallelism.
"Every transformation is super-gratifying," he continues. "Someone comes in and is either embarrassed or shy to smile and they glow when the braces come off. All they want to do is laugh and show off their smile. That happens in my office every day. That's the best part about what I do."
For Dr. Tasios, Tasios Orthodontics is also a philanthropic endeavour, and he uses it to offer support where he can. As well as giving back to education, the orthodontic practice is a proud sponsor of local sports teams, community events, charities and educational programs. The practice has also partnered with Smiles Change Lives to provide free treatment to those who can't afford orthodontic care.
"I look at success as being a relative term," he explains. "No matter where you start, success is different for everyone. For me, it's giving someone a perfect smile, making sure someone has an amazing experience when they come in and making sure the team loves coming to the office. Being able to support the community and give back come under that success umbrella, too."
3611 Major MacKenzie W. Dr., Unit 2, Vaughan, Ont.
905-553-7778
2085 Lawrence Ave. E., Unit 6, Toronto, Ont.
416-901-7778