Haute Couture Academy of Fashion: Perfection Is The Standard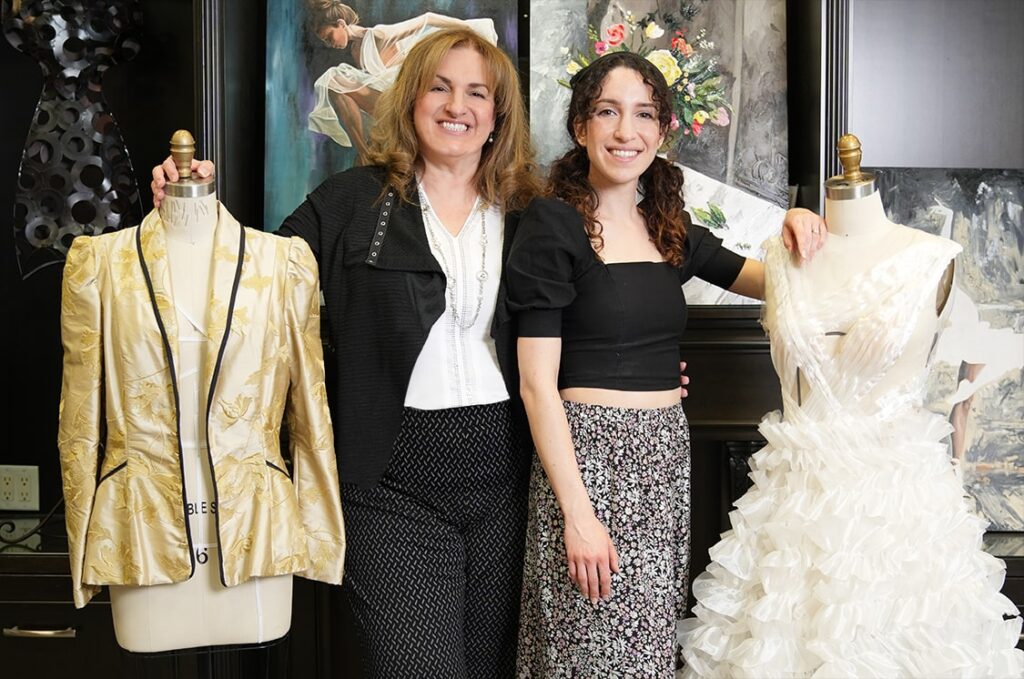 The Haute Couture Academy of Fashion, Fine Arts & Design grooms its students in all aspects of design — other programs just cannot compete.
Established in 1998, the Haute Couture Academy of Fashion, Fine Arts & Design has been regarded as the premier school for sewing and design in the region. The Haute Couture Academy was the very first private art school in York Region to focus on university and college fashion-portfolio preparation. The Academy is unrivalled by other fashion programs, even at a university level, and Joanne Dice, owner, designer and creative director of the academy, takes pride in the fact that her curriculum is always evolving to keep pace with the growing fashion educational needs of today's children, teens and adults.
Q: What separates the Haute Couture Academy from all other types of fashion education programs?
A: The first thing is how I hand-pick my teachers, and the second is our class size. Because of our small classes, we're able to teach a better-quality course. We can teach more in depth than a university program because they must divide their attention between 30 to 70 students. They must get through a lot of information in a short time with a lot more students, whereas we don't need to do that. We take the time to teach our students custom clothing methods.
Q: How would you describe the Haute Couture Academy in one word?
A: I want to say "formidable," because you can literally learn everything about design. But it's also very personal because my students come to me and say, "These are my goals" or "I want to open this kind of store…what do I need to do?" I can tailor their portfolio to that. We nurture the students' creative passions and skills but also educate them about the fashion business.
Q: Is there an admission process when enrolling?
A: No, because we start you at the very beginning. The student has to be willing to put in the time. If they do that, follow the course curriculum and harness their skills and what they've learned, they will be successful.
Q: What are some of the things your students are being taught?
A: Just to put things into a better perspective, in a regular Grade 12 high school fashion class, most students would be lucky to be making pyjama bottoms and/or a hoodie. My Grade 12 students, however, are making wedding and evening gowns and leather collections.
Q: How has the experience been working alongside your daughter Nicole?
A: I absolutely love working with her because she brings a whole new perspective to everything. She has a hardworking mentality, but she is one of those rare designers who are equally talented in every facet of design. By that I mean, the technical skills of sewing and pattern-making, as well as the creative art skills.
Q: How would you define success?
A: Success to me is not about the money. For me, it is being able to run a business that is feeding back into the community and nurturing students of all ages. When you can nurture someone's mind and soul through learning and being able to watch them improve class after class, that is my greatest joy.
Whether coming to us for post-secondary portfolios, or staying with us for a complete design education, that is where the Haute Couture Academy steps in by offering their students a vast course selection that most colleges and universities do not have. The curriculum is carefully designed to support each student in attaining all their design goals and becoming independent designers, fully prepared for the fashion industry with a professional portfolio to showcase.
8099 Weston Rd., #10, Woodbridge, Ont.
905-264-9341
www.hcfashionarts.ca
@hcacademyoffashionarts