Joanne Dice: Success With Style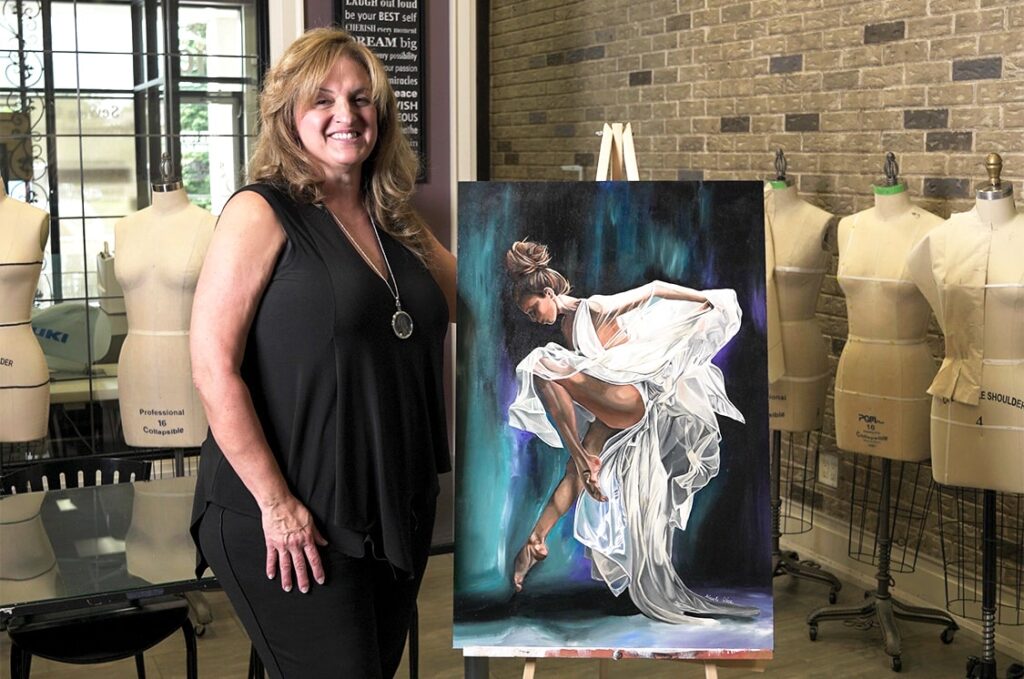 Spread the word. The Haute Couture Academy of Fashion, Fine Arts & Design is on a mission: to prepare every student interested in pursuing a career in the design field for university programs. The best thing you can do to help your child is to set them up with the skills they need to succeed so they can take care of themselves in post-secondary education. Then watch them shine.
How can I prepare my child for university? That's what parents of every high school student want to know. If your child is interested in design, the answer is always the same. "Don't wait, start early — kids should have at least four years of specialized training," says Joanne Dice of the Haute Couture Academy of Fashion, Fine Arts & Design. "If your child is in Grade 7 or 8 and you know they're interested in the field of design, you have to take it seriously because if you wait until Grade 12, you are sabotaging them," she says.
Now it's more important than ever to give children that support since so many high schools cancelled art and fashion classes over the past few years when they pivoted to online learning. And the cutbacks continue because they just don't have the budget. "It's a mistake to think your child will get into a design program and learn to sew at university," says Dice. "That's a massive misconception," she adds, because one goes to university to master skills they should have been working on for years. Many kids don't realize how hard it is. They fall behind and become discouraged, which causes them to move to an easier program or drop out altogether.
What Dice is seeing now is kids in Grade 12 who need portfolios to get into fashion, design or architecture at university. Which is wonderful, she adds, "But everyone is realizing that they have portfolios coming up in the next year or two and they have zero training. They're in Grade 12 and they've never really drawn, and the universities are looking for really high-level portfolios."
Dice, who graduated from a design program herself before opening a school of design, is always at the top of her game when it comes to knowing what universities are looking for. At her school, 8- and 9-year-olds are creating makeup cases and pillowcases, something that high-school students are doing in senior years if they're even lucky enough to get sewing lessons at all. "My Grade 12s are doing suits, wedding gowns and even collections," she says. Not only that, but Dice's students learn graphic design, too, and they are well-supported with technology, including learning to use software like Illustrator and Photoshop. And that really gives the students a leg up. "Our students are getting into the Top 10 universities in the world for design," she adds.
Dice likes to share an analogy. She tells students to visualize a huge basket attached to their hip. Every time they learn something, like sewing, patternmaking, visual arts and graphic design, she tells them to put it in the basket. "When the basket is full, you will find that ideas come much more readily, and creativity will be so much easier," she says. Then all the students have to do is rummage through the basket for what they need to apply in different settings.
If you don't have a full basket, you can imagine an idea, but you can't bring it to fruition, she emphasizes. "By the time we send them to university, I want to make sure their basket is full."
8099 Weston Rd. #10, Woodbridge, Ont.  
905-264-9341
www.hcfashionarts.ca
@hcacademyoffashionarts