United Realty Group: The Power Couple Of Luxury Real Estate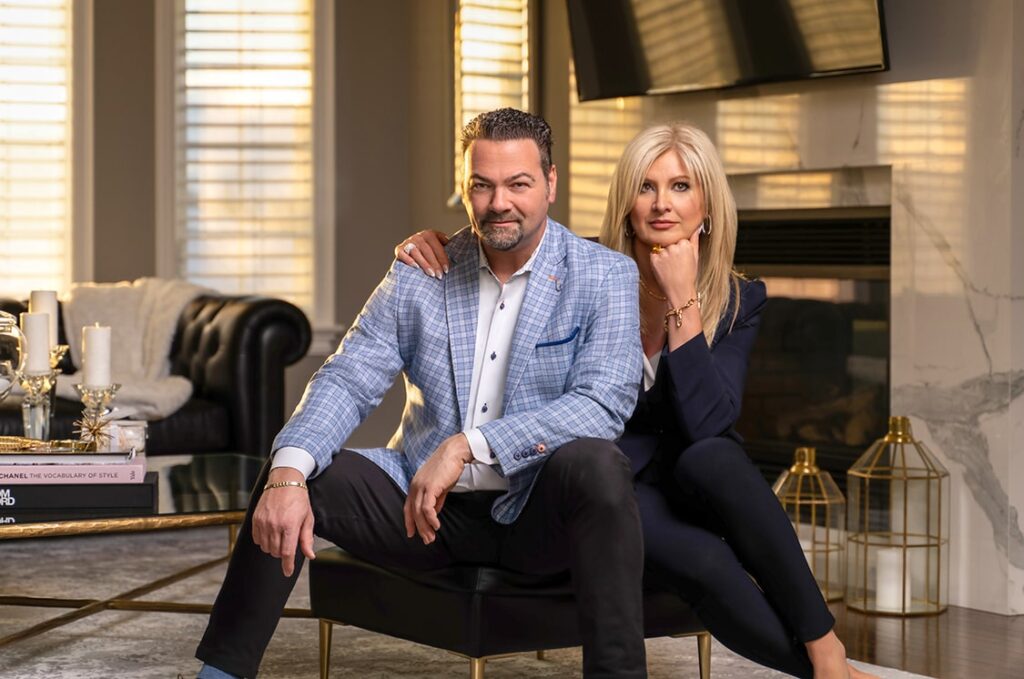 The DiGenovas are proud to say their greatest passion is also their greatest privilege: serving you.
The dynamic duo, Alfredo and Carmela DiGenova of United Realty Group with Re/Max Premier Brokerage Inc., honoured City Life Magazine with an exclusive interview to discuss their passion, career and family.
Although Alfredo and Carmela have been happily married for over 30 years and have three wonderful kids, they are more than just husband and wife. They are business partners who have dominated the luxury real estate business for the past 15 years and have been bestowed with every possible real estate award year after year.
Before real estate, Carmela worked a traditional nine-to-five job, and one day she realized she wanted more out of life. Her passion for home and design is what initially inspired her to transition into real estate. but, ultimately, she knew she could offer more to herself and her family by pursuing her passion.
When asked to describe the business team chemistry between her and Alfredo, she said, "Our chemistry as a couple is based on mutual trust, open communication, shared goals and commitment to each other. We are bound to have our ups and downs, of course — all couples do — but our personalities complement each other, and these are the factors that have helped us become a successful partnership."
What is the source of their success? Their passion for people runs deep. They genuinely care about making a difference in their clients' lives. They understand the financial and emotional impact that comes with buying or selling a home, and they are happy to help you along the way. "This isn't Hollywood. This is real money, real people and real feelings. We are there to the end, and we want a successful story to tell. We're all about transparency. Everything we say, we do, and everything we do, we say," say Carmela and Alfredo.
"A few years back, we were involved in a multiple-offer situation, and when we presented our offer we ended up getting the home for our clients. But the next day, the price was posted and all the other agents complained. The reason why is that we represented our buyer in such a way to the seller that he refused everybody else's offer, and ours was the lowest offer on the table. It goes to show money isn't everything," says Alfredo.
Providing their clients with the highest level of service is the only standard they aim for. From the moment you meet them right until when the keys are handed over — personalized approach, expert advice, communication, dedicated care and attention — they cater to every client.
The achievement they are most proud of? "We have three great kids chasing their passions in life, which is something to be proud of. They understand that if they want something bad enough, it could happen. You just need to work hard for it, and it's yours. But one thing that we're also proud of is our repeat and referral business. About 30 per cent of our yearly business is repeat and referral. That tells us that our clients have no problem sharing our contact [information] with their friends and family. They trust us," says Alfredo.
What separates United Realty Group from other real estate brokers is that Alfredo and Carmela love what they do. For them, if you love what you do, you will never work another day in your life, and as far as they are concerned, every day is "Another Day in Paradise."
8611 Weston Rd, Suite 34B Vaughan, Ont.
416-525-7256
www.unitedrealtygroup.ca
@unitedrealtygroup_