Fanning a Passion for Fashion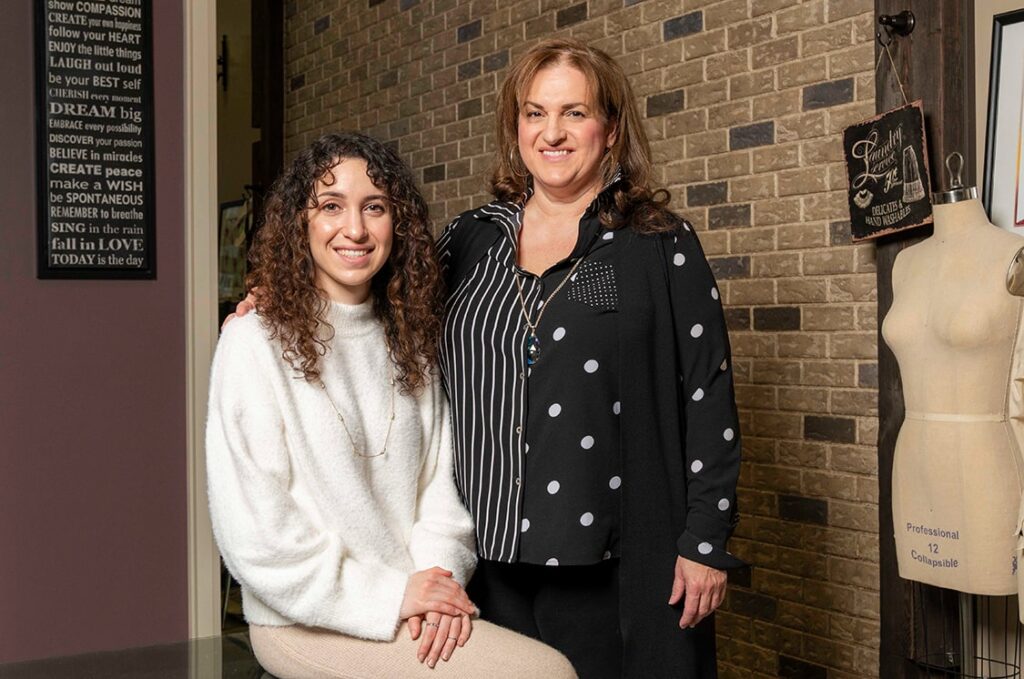 We all know how important it is to nurture a child's abilities and interests at a young age – and the sky's the limit when they attend the Haute Couture Academy of Fashion, Fine Arts & Design.
As far back as Joanne Dice can remember, all she wanted to do was sew and draw. Perhaps it was bred in the bone, as her grandmother and aunt were both designers. "Kids are always outside running around – I wasn't that kid," she says. "I was inside by the sewing machine, I couldn't get enough!"
So how did Dice, now the owner of a prestigious design school, make the leap? After graduating from Sheridan College's design program, she landed an apprenticeship with a bridal designer before opening her own successful business, Jenna Couture. But when her mentor talked her into teaching with the Toronto Board of Education, that's when Dice realized that her love for teaching aspiring students rivalled her love for design itself. "I realized that more was needed: a school that addressed all the needs of today's youth," she says.
Now known as the Haute Couture Academy of Fashion, Fine Arts & Design, the school trains students of all ages with a robust program. "We're able to successfully train students going into the design industries," she says. And programs are well supported with technology: Students use Illustrator to create fashion layouts and Photoshop to market their brand, for instance.
Dice's advice to parents is simple. "Start kids as young as possible," she says. If your child likes to work with their hands, for instance, do your due diligence and get them into a proper sewing program. Young children can start with art and sewing classes, "then by the time they get to Grade 7 or 8, they can enroll in pattern making from university textbooks and they can do it," she says. "We prep our kids for the Top 10 fashion universities in the world – and hands down, we get them in," she says.
Most of the students at the school are girls, and Dice works hard to empower them. "You have a lot of female designers, but it's still men who own and run the corporations," she says. That's the reason they started a year-end fashion show at the school. "It didn't happen this past summer… but I started that so the kids would learn how to shine and not feel guilty about it, and it inspired them to work even harder," she says.
The biggest perk for Dice? Getting to work with her daughter Nicole, who now teaches at the school. "We always knew she'd be in the design industry, whether it was fashion or graphic design or interior design, because since she was a little girl, I'm talking a year or a year and a half old, she could draw," says Dice. "She's a true designer, and she has creativity coming out of every pore in her body." As for working together, well it just works really well. "Sometimes we have a difference of opinion and we clash … and the kids get a kick out of it!"
This past year, the school has had to pivot like others, moving toward online learning, a challenge for teachers and students, but the kids understood what was at stake. "The ones that were serious realized they had to put more effort into it, and in the end they learned they are much more capable and resilient than they thought they were," says Dice.
The kids at the school are everything to Dice. "I call them my kids and my babies, I become like a second mother," she says. "I'm watching these kids learn and what they can do in their year-end collections; they are my inspiration." And with this kind of support, success happens naturally. There's no better place to grow and nurture that passion than the Haute Couture Academy of Fashion, Fine Arts & Design.
8099 Weston Rd., Unit 10, Woodbridge, Ont.
905-264-9341
www.hcfashionarts.ca