KitKat makes an Exclusive Chocolate Bar in Honour of Their New Partnership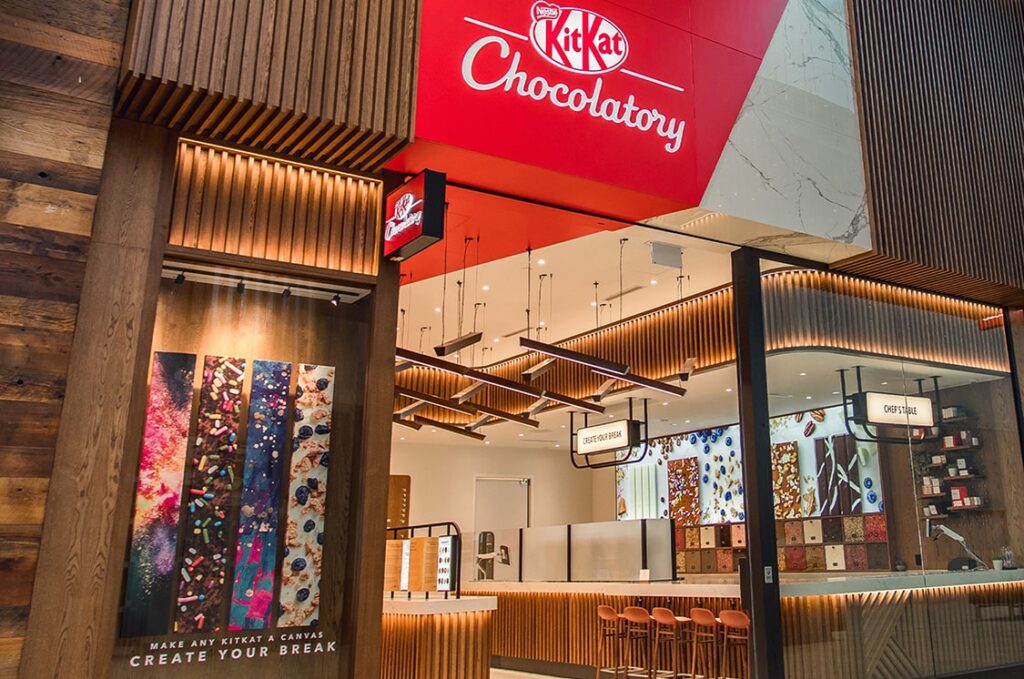 KitKat Chocolatory is partnering with the Toronto LGBTQI2S organization, Friends of Ruby Drop-In Youth Centre, in honour of Chosen Family Day — a day meant to celebrate the chosen relationships that play an important role among those in the LGBTQ+ community. Chosen Family Day is on February 22 and is a day dedicated to acknowledging the people that have given emotional and practical support to LGBTQ+ youth.
To commemorate this partnership, KitKat is releasing an exclusive KitKat bar that will be available from February 11 to February 28 in Toronto at the KitKat Chocolatory, located in Yorkdale Shopping Centre. If you haven't visited the KitKat Chocolatory yet, it's a must-go destination for anyone who loves chocolate.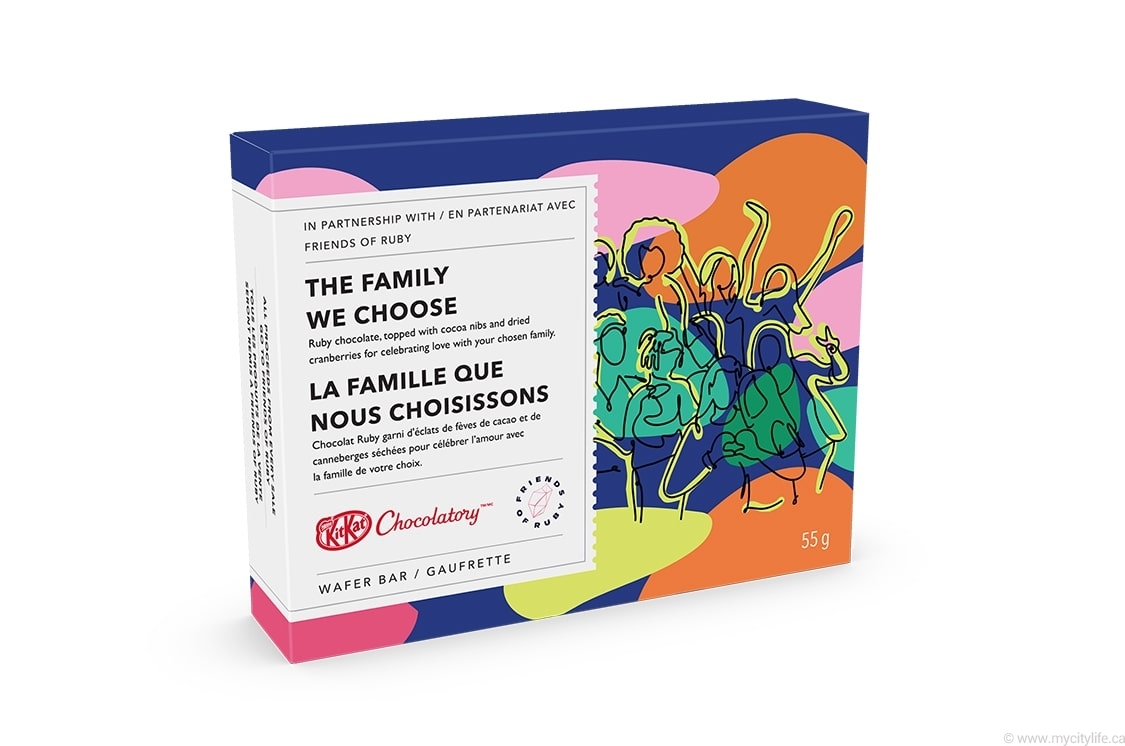 The chocolatory has won several awards for its exquisite design. Unique Store Fixtures, creator of custom-crafted retail environments, and model/ctzn, a Toronto interior design company, are responsible for making it into an insta-worthy location. What better reason to visit the stunning chocolatory than for supporting an important cause.
This limited edition Ruby chocolate bar will have special packaging designed by the Friends of Ruby team. All proceeds from the one-of-a-kind chocolate bar will be donated to Friends of Ruby to support their mental health programs.
"The support system that is created through Chosen Families fosters an environment that promotes kinship, belonging and celebrates layered identities. Friends of Ruby facilitates spaces for LGBTQI2S youth to express themselves and find community. We are thrilled to collaborate with KitKat Chocolatory to reiterate the value and need of Chosen Families," said Carol Osler, executive director at Friends of Ruby.
The KitKat Chocolatory and Friends of Ruby both believe it's important to celebrate who you are and acknowledge the guidance that Chosen Families provides those in the LGBTQ+ community.
"At KitKat, we are committed to encouraging individuality and self-expression," said Mark Cecchetto, president of the Confectionery division of Nestlé Canada. "We are proud to be partnering with Friends of Ruby to celebrate the LGBTQI2S community and uplift all lesbian, gay, bisexual, transgender, queer, intersex and two-spirit young people to feel empowered in their identities."