Children feel better, physically and mentally, after spending some time outside in nature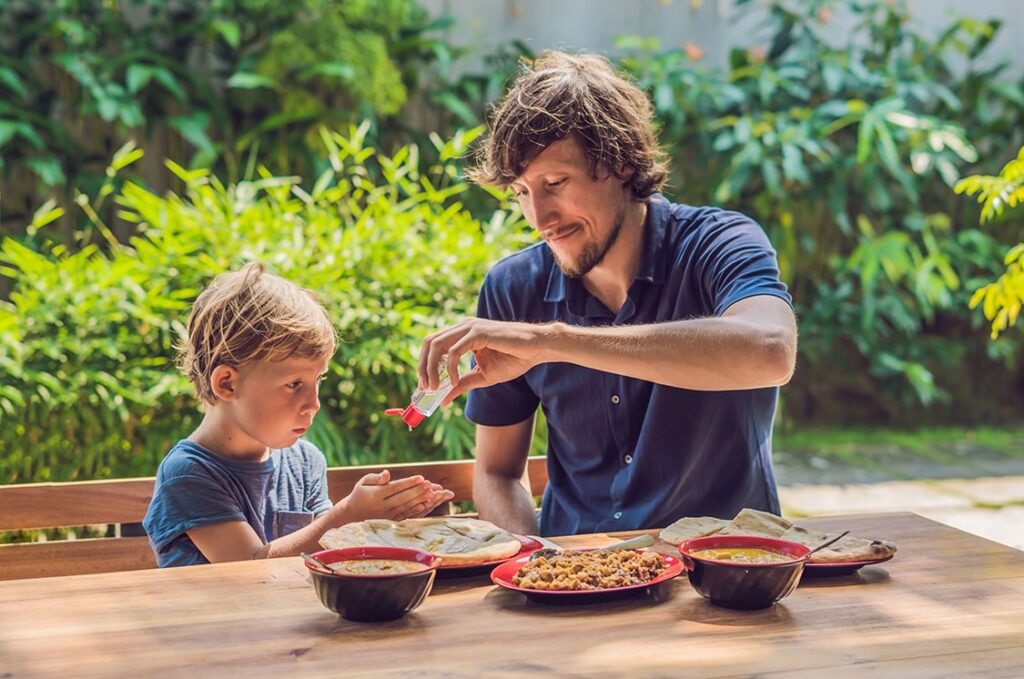 Spending time outside has become a valuable source of positive energy for family members, especially children. With families limiting their outings and travel, people have turned to their own backyards for creative solutions to entertain themselves and friends. According to the TurfMutt Foundation, many families have moved indoor activities to the outdoors. They predict that Americans will continue this new trend, known as "backyarding", throughout the year. 
President and CEO of TurfMutt Foundation Kris Kiser, states, "Backyarding is a way of life now." He continues, "Homeowners spent lots of time, money and effort over the last 18 months improving their backyards to make them an extension of their homes so they could work, cook, exercise and even vacation outdoors. We believe people will continue to 'backyard' more in the coming year and beyond." Homeowners are transforming their own backyards into outdoor backyard resorts. With technology, creative thinking and innovative designs, it is an achievable process in today's society. 
The following "backyarding" trends for 2022 are:
Morphing Indoor and Outdoor Spaces
The line between the outdoors and indoors will continue to morph…meaning indoor decorating will be inspired by nature's colours and tones, creating a seamless connection between the two areas. Opening windows and doors to the backyard will continue as people will be outside for breakfast and night occasions.
Working Outside
While more people are working from home because of COVID-19, office spaces will be moved outside to enjoy a different environment. It helps disconnect the workspace from one's living space. In addition, it can provide peace and tranquility for workers. Now, with WiFi, outdoor electrical outlets and privacy screens being a backyard necessity, it has made it easier to transition a backyard into an office space.
Entertainment and Relaxation
Outdoor landscaping is now meant to create backyard resorts. They are becoming a place for entertainment and relaxation for families. With proper landscaping, today's backyards include firepits, fencing, hammocks, water features, pools and garden elements. In addition, yoga, games, reading, play and pet areas are all considered sections for the backyard when landscaping. Patios, porches, balconies and window boxes are being maximized to their fullest. Decorating with outdoor furniture, decor, rugs, curtains and adding a touch of greenery has become more of a norm to transition these areas to outdoor living spaces. Homeowners are also designing areas for TVs, movie projectors and outdoor sound systems. In addition, seating areas where you can eat are also more common. Outdoor kitchens with BBQs and pizza ovens have also become very popular accessories to include in the backyard as a source of entertainment. Homeowners are also incorporating more vegetation, such as trees, flowers, shrubs and other plants into their landscaping. This is to encourage wildlife into their backyard for one's own pure enjoyment.
Online Learning Spaces
With online classes for kids occurring, learning spaces are being extended to the outdoors. Parks and patios have become areas for kids to do their homework. It also gives parents and teachers the opportunity to teach children more about plants, animals, insects and flowers. Families can also teach basic outdoor skills, such as gardening, or take them on short walks to get in exercise.
Overall, "backyarding" is becoming a popular trend for homeowners as they turn their backyards into their own oases. With such different features and uses, families will favour their backyards more often as a source of entertainment, workplace or learning.