White Cherry is Now Online – Luxurious Boutique Styles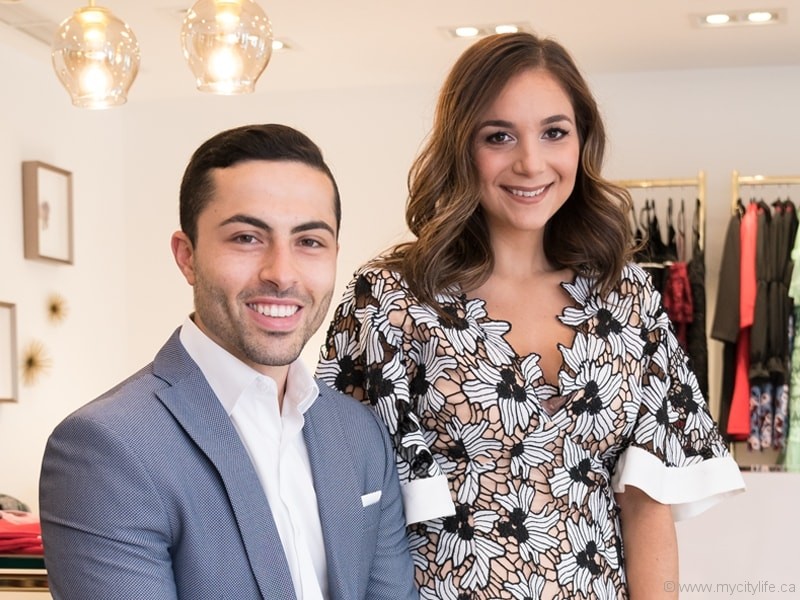 Expanding into the online world, White Cherry has made it simpler to purchase its exclusive brands and styles.

Warm, welcoming and expertly curated are a few words that perfectly sum up White Cherry Boutique. Renowned for its original pieces and luxurious style, this boutique has caught the hearts of many individuals in the Greater Toronto Area and become a fixture in the Village of Kleinburg, Ont.
Cristina and John Frank Marinucci, a husband and wife team who married earlier last year, are at the head of this operation and opened the boutique together nearly two and a half years ago. Cristina handles the buying and storefront operations, while John Frank handles the business strategy and development. Though some may find it hard to imagine working with their spouse every day, for these two it's a dream come true.
"I think the reason why it works so well is because we really come from completely different worlds, so he never really gets involved with my creative flow, and I never have to get too involved with the numbers," says Cristina with a laugh. "We have our own separate worlds with the business and then we sit down for dinner, and we're so excited to update each other on what we accomplished in the day, so it's almost like having two separate jobs even though we own the same business."
"For me as a buyer, in order to offer a very diverse but at the same time well-curated assortment, brands have to be sourced globally" — Cristina Marinucci
Though they do handle different parts of the business, when it comes to making big decisions that push the brand forward and help them grow, they come together to figure out what to do, says John Frank. One of those decisions was determining when to expand their boutique into the online world. With the success White Cherry achieved in the first few years and the response it received across its social media platforms, Cristina and John Frank decided to move forward with it and in May they launched their online store, which ships worldwide.
Along with global distribution, the brands on offer also come from all across the world. "For me as a buyer, in order to offer a very diverse but at the same time well-curated assortment, brands have to be sourced globally," says Cristina.
White Cherry's online retail store will also offer new and exciting web exclusives, like the Mommy & Me collection. This online collection stocks co-ordinating clothing options for women and their children. White Cherry Boutique will continue to have exclusive opportunities both online and in-store, so keep your eyes open for what's to come.
Make sure to visit the store's website and subscribe to its monthly e-blasts to receive information about new promotions and the hot new styles and brands that it will continue to bring in.
www.whitecherryboutique.com

Photography By Carlos A. Pinto