THE NEW WORLD OF REAL ESTATE – Accessing Data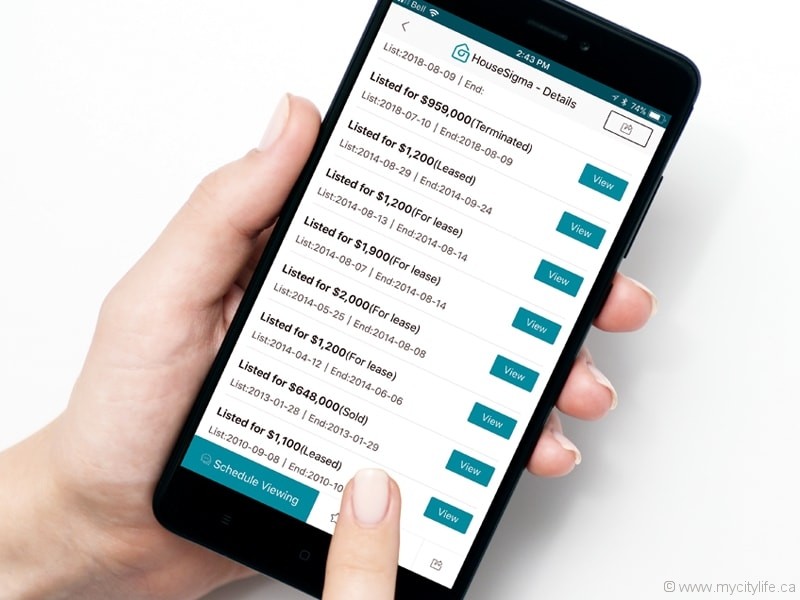 With the recent release of home sales data, the world of real estate has been turned on its head. What will this access mean for buyers, sellers and realtors?

On December 1, 2017, the Federal Court of Appeal upheld a ruling from Competition Tribunal Canada that Canada's largest real estate board must allow its realtor members to make home sales data accessible online, dismissing a Toronto Real Estate Board (TREB) appeal. Shortly after the appeal court ruling, websites such as MongoHouse.com and HouseSigma.com began publishing and sharing online the selling price of particular houses, which TREB had argued violated consumers' privacy. TREB CEO John DiMichele has said that "the board is concerned and believes strongly that personal financial information of homebuyers and sellers must continue to be protected and only safely disclosed with their knowledge and informed consent." He reiterated that TREB disagreed with the appeal court's decision and wanted the decision argued in the Supreme Court of Canada.
On August 23, 2018, the Supreme Court brought a final end to the lengthy and exhausting conflict between Competition Tribunal Canada and TREB. Based on the latest decision published on the Supreme Court website, TREB's appeal was dismissed, which has forced its member real estate agents to publish home sales data on their websites.
MongoHouse.com and HouseSigma.com are websites that are slowly eliminating the role of real estate agents and putting buyers, sellers and investors in the driver's seat. These websites provide the final sale price data of every house in Canada by using technology that allows artificial intelligence to correctly estimate Canadian home values in real time. With a single click, homebuyers can acquire a precise automated home valuation for every listing within a second. The algorithms also correctly recognize the value of similar houses sold nearby, helping buyers to decide on their final offer price.
According to MongoHouse.com co-founder Max Maison, who is delighted with the 2018 court ruling, "MongoHouse welcomes the Supreme Court of Canada's decision to refuse to hear an appeal from TREB, which was aimed to keep home sales data strictly in the hands of realtors. The court ruling does not mean the battle for real estate data transparency in Canada is over. TREB will most certainly try to limit the amount and scope of data they share, but this is a huge leap in the right direction and overall great news for consumers."
MongoHouse has been serving consumers since late 2015. Maison also says that "MongoHouse has about 90,000 registered users from the Greater Toronto Area. We have doubled the [number of] registered users since December 2017, when the first court ruling came out. Other analytics provided by Google show 35 per cent of our users are between 25 and 44 years old, while the 45–54 age group makes up about 20 per cent of our clientele. The site has almost a 75 per cent retention rate among visitors." And, he says, "almost 60 per cent of our clientele are male. We've had almost 450 milllion page views since we started." Further, Maison says that they "would like to see a government-controlled database and government set guidelines to regulate real estate data."
Brian Facey, TREB's legal counsel, indicated that the Supreme Court order requires that TREB make available the "Disputed Data" (which includes sold data) in the VOW Datafeed within 60 days. As such, TREB is going "live," complying with the order to allow all members to be on a level playing field.
Joseph Zeng, co-founder and CEO of HouseSigma.com, was overjoyed with the Supreme Court's ruling. "HouseSigma thought the decision by the Supreme Court was long overdue for Toronto homebuyers and sellers. This ruling will definitely open up a new era of data transparency and solution for the Canadian real estate industry." Zeng also thinks that "the battle for real estate transparency is 100 per cent over. TREB might still want to limit the amount and scope of data they share, but that will be up to how TREB is going to interpret the ruling, as well as how the competition bureau will enforce the ruling," he says. "We saw an 800 per cent increase in our traffic right after the ruling, which means this is what the homebuyers have been waiting for."
Kyle, a divorced construction worker, was living with a friend in a rental apartment. In the '90s, he used a real estate agent to buy a house and found he had to rely on all of their information and was skeptical that they weren't always telling the truth. "You had to make sure they weren't taking you for a ride. I heard about HouseSigma from a friend at work, and I loved it. I actually studied the site for two months and learned all about the housing market. HouseSigma lets you think outside the box," he says. "You don't have to drive around to dozens of locations. The app let me figure out which neighbourhood I wanted to buy a condo in, how much money other condos in the area were selling for, as well as condo taxes and condo fees. The app made the process much easier." Says Kyle: "When I was ready to look at my chosen condo, [HouseSigma] hooked me up with its in-house agent Ben. Ben made an electronic offer on the condo I wanted, and we negotiated with the owner from there. It was a really quick process. Without HouseSigma's input, I would have overpaid for the two-bedroom, two-bathroom, 800-square-foot condo I purchased in [the Mississauga, Ont., neighbourhood of] Erin Mills."
How will agents be affected by this ruling? Real estate agent Ken Wilder, founder of The Real Estate Coach, where he teaches young agents to sell, explains: "I now have to deal with the ramifications of telling a client that I am no longer able to keep his sale price private and that it will likely be on many websites for the world to see."
Marcus, a PhD who bought his Harbourfront property five years ago, believes he probably overpaid for the property because his agent wanted to make more money off of him. "This time, I didn't want to make the same mistake. I don't want to be upsold," he says. With a wife and a young family, Marcus was looking for a bigger place to raise his kids. "I want my kids to attend a great school and to live in a safe area." But Marcus didn't pick the traditional route to find his dream home. Instead, he checked out MongoHouse.com, stumbling onto it while googling information on properties. "MongoHouse is fantastic. Once you're on the site, a Google-type map comes up, and you can determine in which zone you want to buy a house. The site let us screen all the houses in the neighbourhood and what they have sold for," he says. "Every day, I was provided with fresh updates on which houses were for sale, how much neighbouring houses were selling for and if there were open houses. I don't believe an agent would have given us daily updates with all the current information. As well, MongoHouse.com is free." Marcus and his wife decided on six potential houses. At that stage, they brought an agent into the fold, but they received a sizeable discount, as they had done a good part of the work themselves. "The sole purpose of our agent was to handle the details." Their offers were based on the information the couple gathered from MongoHouse.com. "I probably saved between $150,000 and $200,000 using MongoHouse," says Marcus. In the end, the family purchased a five-bedroom house in Toronto's Lawrence Park neighourhood.
With so many companies using artificial intelligence, it was only a matter of time before the technology became a major ingredient in the real estate world. Will companies like HouseSigma.com and MongoHouse.com turn the industry on its head in the long-run? Or perhaps buyers should follow Marcus's human footprints and combine the best of both worlds.

Written By Myles Shane