Pat Di Rauso: Understanding Your Full Financial Picture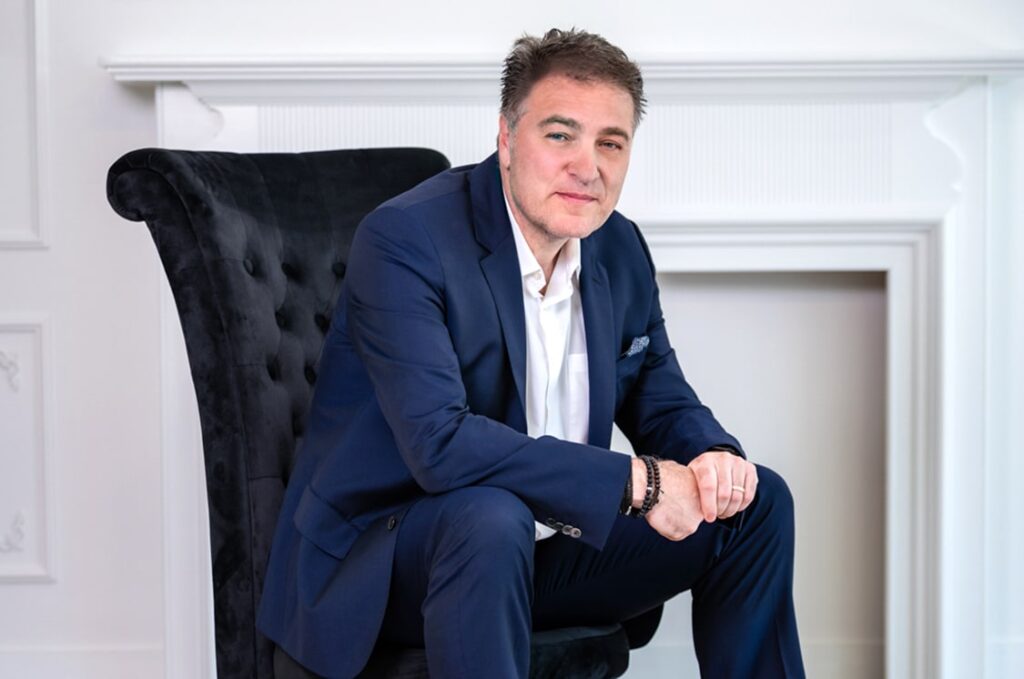 Pat Di Rauso opens up about moving from CEO to mortgage agent, community and the power of transparency.
After working as Arcadia Academy of Music's CEO for 36 years, Pat Di Rauso was thinking about retiring. But when the pandemic hit, he found himself putting that thought aside. Instead, he wanted to follow his urge to continue helping people and building positive communities but through a different medium.
That desire for change pushed him into becoming a mortgage agent, which he currently is with Sherwood Mortgage, working with clients looking to purchase, renovate, transfer a mortgage or refinance an existing mortgage.
Di Rauso says that moving away from Arcadia Academy of Music, which his father founded in 1984, was bittersweet, but, with his brother as a franchisor and two sons owners of two franchises, he knows it's in good hands. "I never, in a million years, thought I'd do this, or change careers," he says.
As well as using Arcadia Academy of Music as a platform to give back to the community, he helps with the Vaughan Soccer Club, where he has been a board member for 16 years and executive vice president for nine years. He's also a member of the Mackenzie Health Hospital Community Gifts committee and, most recently, raises funds for National Pasta Month, a nonprofit he founded that celebrates community, cultural exchange, and "everything pasta!"
Though he didn't know it at the time, it was these past experiences and philanthropic ventures that formed a pathway that would lead him to the world of mortgages.
"I don't want to be competing against anybody here," Di Rauso explains. "It's never about that. I've been in the service industry for 36 years, dealing with people. You have to factor everybody in. When I'm working on a mortgage for a family or a young first-time buyer, a lot of those are players I used to coach, or people who came through soccer or Arcadia. There are so many ties that bring me to this industry."
This commitment to helping others is a key driving force in what Di Rauso does. Whether it's working with music, soccer or real estate, he completes projects with a belief that respect isn't something to be expected, but earned. He also makes it clear that he's there for clients. "I tell everybody, don't be afraid to pick up the phone. Don't go to bed worried about a question you have," he says.
Given the economic situation both in Canada and around the world, it's not uncommon for people's finances to keep them awake at night. For Di Rauso, the key is patience. "We're in the eye of the storm right now, and it controls what people can and can't afford. Everybody has to stay within their means. It's only a good time to buy if you have the money, can afford the down payment and you have your life in order."
With so many accolades and achievements under his belt, Di Rauso has a lot of experience when it comes to success. And while he defines success as "balance," he also says, "the magic word is transparency. Be honest with your clients and have respect."
529 Wilson Ave., North York, Ont.
416-457-3959
pdirauso@sherwoodmortgagegroup.com