CIBC Private Wealth: Customized Income Solution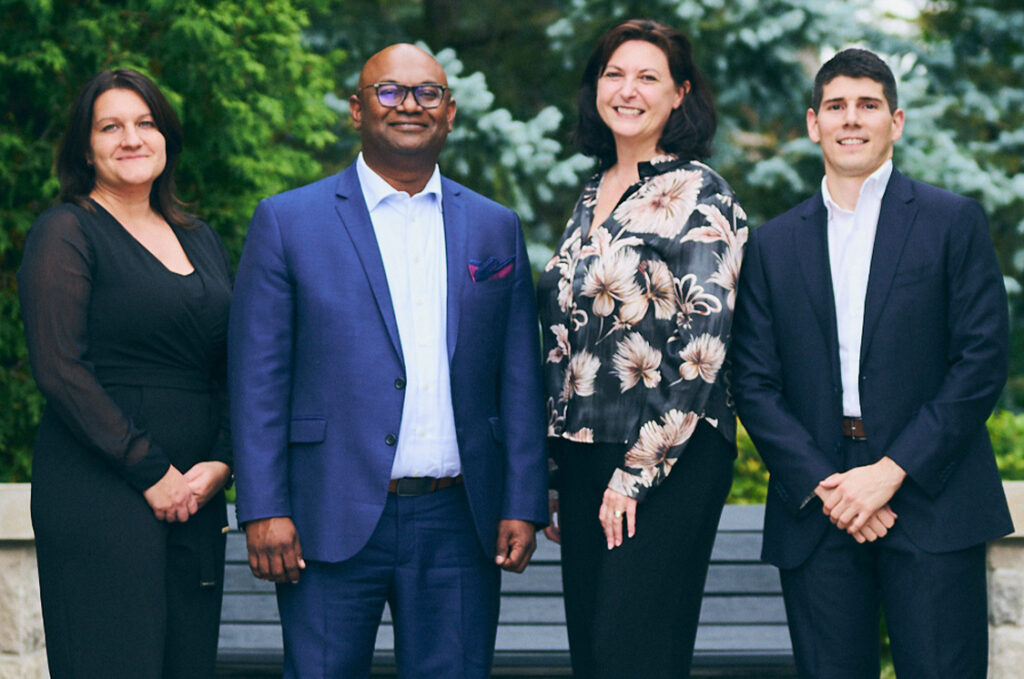 An alternative strategy to private mortgages and traditional income investments.
Together, Sugi and his team are dedicated to providing clients with easy-to- follow advice that is actionable.
What is a structured income note?
A structured income note is a goal-based investment solution. The terms of the note are fully customizable, including cash flow frequency, time horizon and risk tolerance. It can be tailored to help investors achieve their unique investment objectives.
Who is it for?
This is for clients looking to maximize their probability of achieving higher returns than current GICs or bonds, or those comfortable investing in mutual funds, stocks and ETFs – while still having a portion of their principal protected. These investment options can provide potential growth with a level of downside protection while assisting with portfolio diversification beyond traditional investments. Therefore, it provides clients with a more well- rounded investment strategy.
What are the benefits?
• Customize your income streams with options to receive interest payments monthly, quarterly, semi-annually or annually.
• Take on high-quality bank credit risk, minimizing counterparty risk.
• Achieve diversification across sectors (e.g., Canadian banks), geography (global), currency (CAD/US), and asset classes (index, individual stock, commodity, etc.).
• Enjoy contingent principal protection if the notes are not automatically called by CIBC and if the Reference Asset Return is above the protection barrier on the final valuation date.
• Benefit from liquidity with the ability to liquidate through a daily secondary market.
• Take advantage of a customizable automatic call feature to potentially lower the investment's duration and capitalize on market opportunities.
For more information on this topic, please contact Sugithan Kumaresan, CFP, CIM, Senior Wealth Advisor, CIBC Private Wealth, Wood Gundy
4110 Yonge Street Suite 600 Toronto Ont.
416-229-5866
sugikumaresan.com
@cibc
CIBC Private Wealth consists of services provided by CIBC and certain of its subsidiaries, including CIBC Wood Gundy, a division of CIBC World Markets Inc. The CIBC logo and "CIBC Private Wealth" are trademarks of CIBC, used under license. "Wood Gundy" is a registered trademark of CIBC World Markets Inc. If you are currently a CIBC Wood Gundy client, please contact your Investment Advisor. Sugithan Kumaresan is an Investment Advisor with CIBC Wood Gundy in North York. The views of Sugithan Kumaresan do not necessarily reflect those of CIBC World Markets Inc. This information, including any opinion, is based on various sources believed to be reliable, but its accuracy cannot be guaranteed and is subject to change. CIBC and CIBC World Markets Inc., their affiliates, directors, officers and employees may buy, sell, or hold a position in securities of a company mentioned herein, its affiliates or subsidiaries, and may also perform financial advisory services, investment banking or other services for, or have lending or other credit relationships with the same. CIBC World Markets Inc. and its representatives will receive sales commissions and/or a spread between bid and ask prices if you purchase, sell or hold the securities referred to above. © CIBC World Markets Inc. 2023.