Justin Piersanti Is A Lawyer Ready For A Challenge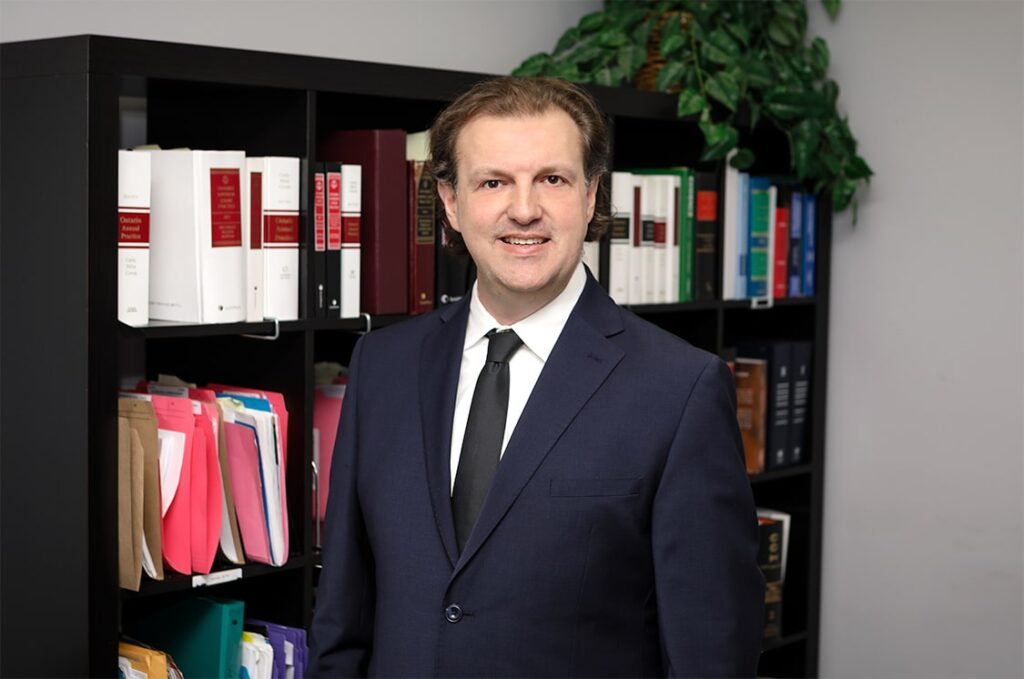 This experienced Vaughan lawyer opens up on quality over quantity, growing up in Vaughan and catching the little things others often fail to see.
When we ask Justin Piersanti what prompted him to follow a career path as a lawyer, he laughs and recalls a home video his father took at his senior kindergarten graduation. "My father asked what I wanted to be when I grew up, and I responded that I wanted to be a lawyer." After graduating from Ryerson and working in the film and TV industry for several years, Piersanti decided to pursue his dream and headed to law school in 2007. After achieving his Master of Laws, Piersanti was called to the Bar in 2014. In 2018, he started his own firm, Mister Lawyer and Piersanti Law in the city of Vaughan.
Many describe Piersanti as a jack of all trades, since he has practice in various aspects of law. Piersanti says that his primary practice is in franchise law, real estate law, corporate and business law, trademarks, construction and estate planning.
"My clients require someone who understands all aspects of the needs of their business. I think of what they won't."

Justin Piersanti
Piersanti describes taking a top-to-bottom approach and aims to understand all aspects of what the client needs, both business and legal. "People don't just want a lawyer; they want an adviser and confidant."
Piersanti says the secret to meeting any challenges his clients give them come from three main questions: What would they like to happen? What do they expect to happen? What must happen? "It makes it clear to achieve the results the client wants."
"No clients are ever alike, and it is important to know what is of value to each client."

Justin Piersanti
Engaging in client collaboration that provides total transparency throughout the relationship is vital. "Buying or selling a home is a very personal matter and experience." he says. "My clients trust and know they've hired someone who will guide them with ease." The quality of his practice remains high because he makes his work a continuous learning experience. "I close real estate deals almost every day. While it might seem like the same process over and over, it is about catching the little differences so that the quality remains high. It takes a lot of dedication, education and research." he explains.
"I treat every client's file as if it is my own."

Justin Piersanti
647-9-LAWYER is a number that is directly linked to his cell phone. "I want it to be easy for my clients to contact me. My business thrives on word of mouth and is built on reliability and word of mouth."
Having lived in Vaughan for most of his life, Piersanti speaks of how the changing culture and diversity continues to positively impact his work and encourage him to be as active in the community as he can be. "As a child, I could only ride my bike to Market Lane or Perri's Food Market because they were the only places to go when I was younger. Now Vaughan has an international film festival! With my office being near the VMC, the subway access helps more of my clients get to me faster without sitting in traffic," he says. Piersanti noted that his practice uses remote services for time-sensitive clients. "We are very current technologically in my office. I like keeping ahead of the times!"
At the end of the day, Piersanti Law is a bustling law firm that continues to thrive in a vibrant community that is forever changing.
445 Edgeley Blvd., Concord, Ont.
647-952-9937
www.misterrealestatelawyer.ca