#FashionFriday: Still Jenny from the Block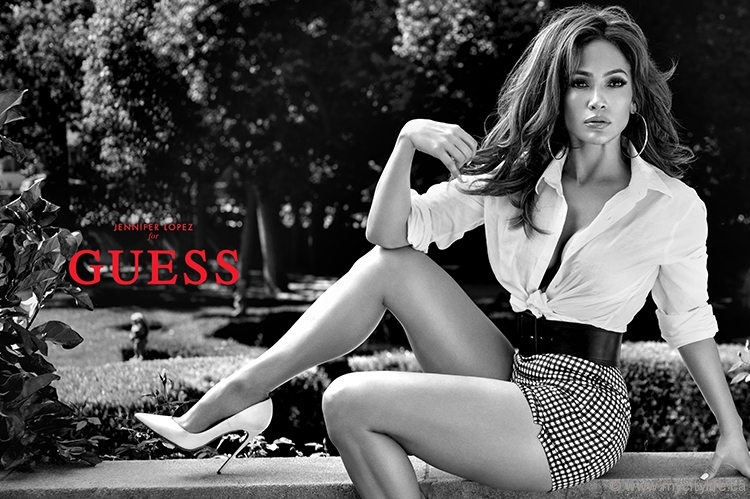 GUESS? Inc. has taken a huge step in the right direction by selecting mother, singer, dancer, actor, philanthropist and entrepreneur Jennifer Lopez as its spring 2018 GUESS Girl.
Lopez has had a fruitful career "with record sales in excess of 75 million sold and a cumulative box office gross of over $2 billion." She is one of the most influential female artists in history and was previously named Forbes magazine's most powerful celebrity and People's most beautiful woman. At 48 years old, J.Lo is the oldest GUESS Girl to date, aligning with the recent trend for many designers to work with models well into their 40s and beyond.
Lopez has been a long-time fan of the GUESS brand and admitted that when she got the "call from Paul Marciano asking [her] to become the new GUESS Girl, [she] was thrilled and excited to be a part of such an iconic brand that [she has] loved since [she] was a teenager. […] It is a tremendous compliment to have been selected for GUESS' Spring 2018 campaign."
The Bronx, N.Y.-born performer began her career as a backup dancer for New Kids on the Block in their video "Games," moving on to perform as a Fly Girl dancer on In Living Color in 1997, after which she pursued an acting career that helped her rise to fame. She eventually showed off her singing skills as well in 1999, and she has remained at the top of the charts ever since, touring the world many times over. Lopez is not just a GUESS Girl — she's a GUESS woman, and a role model for every woman: a hard worker who has become successful based on her own merits. She never phones in a performance and she leaves everyone in awe wherever she goes.
GUESS co-founder Paul Marciano says, "Jennifer Lopez is a GUESS Girl's dream! She is an accomplished artist;, she is iconic and sensual. Jennifer's impact and influence continues to grow and this campaign celebrates the notion that women get more beautiful and talented as they gain life experience. Her beauty and class shine through this campaign and I am so excited Jennifer accepted to be our new GUESS Girl and at the same time 'Femme Fatale' of Marciano."
Well done, GUESS — celebrating beauty regardless of age is a true mark of class and innovation.
www.guess.ca