Canada's Champions Of Change
Meet the influencers recognized by Global Citizen for using their art to embrace advocacy and create a better tomorrow.
In October, the international advocacy organization Global Citizen announced that it would be joining forces with a handpicked selection of influential Canadians. Coming from different backgrounds and regions of the country, with a range of specialisms and lived experiences, these Champions of Change will bring their voices together to support Global Citizen's 2022 End Extreme Poverty NOW campaign.
These influencers include professional figure skater Elladj Baldé, comedian and TV personality Jessi Cruickshank, Anishinaabe artist, model, speaker and fashion designer Lesley Hampton, writer, speaker, podcaster and community builder Mike Morrison, and director and photographer Justin Wu.
Together, they'll align to support four key areas Global Citizen has identified. First, breaking systemic barriers that keep people trapped in poverty. Second, taking climate action to ensure governments meet their environmental promises. Third, empowering young women and adolescent girls. Fourth, supporting and defending advocacy to amplify marginalized voices and protect free speech without violence.
"We have an amazing team in Canada who handpicked each of our Champions of Change," Global Citizen's chief growth officer, Caralene Robinson, told us. "They're in the zeitgeist of culture. They're unapologetic. They're making a huge difference in the world and broadening the storytelling aperture because they're normalizing difference and that it's OK to be whoever you are."
To date, Global Citizen has distributed over $41 billion in funds and impacted the lives of over 1 billion people across the world. It works by using its social media presence to inspire governments, businesses, artists and the public to take action. To celebrate the news, we spoke with four of the five champions about their respective specialisms, success and what it means to be recognized for their work in pushing Canada forward.
www.globalcitizen.org
@glblctzn
DAVID BEAME
VICE-PRESIDENT OF GLOBAL EVENTS AND EXPERIENCE AT GLOBAL CITIZEN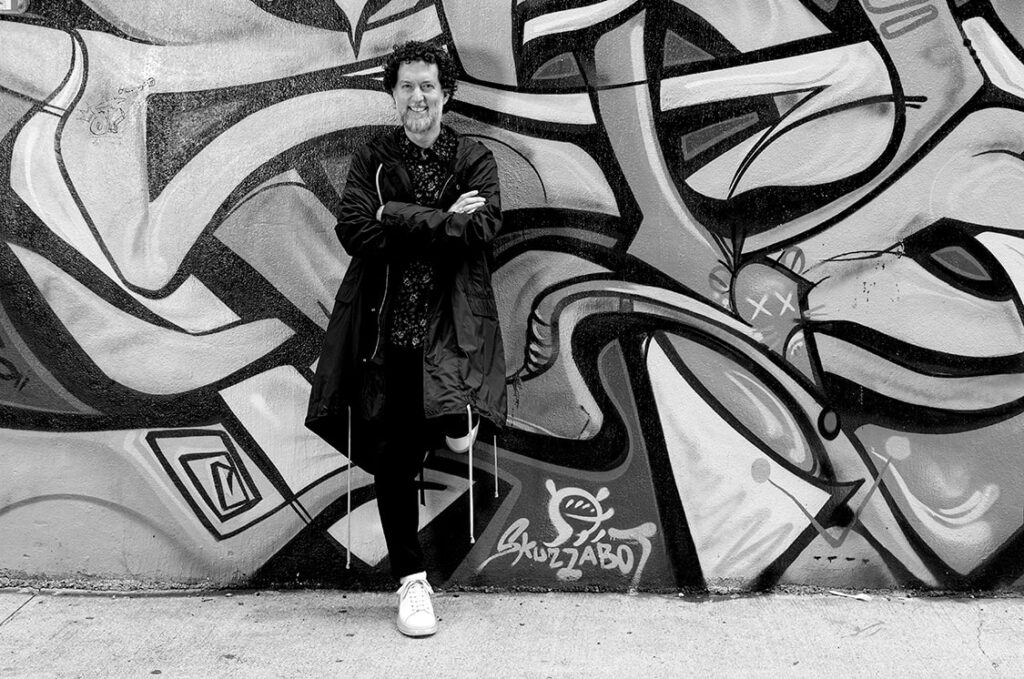 Photo By Emad Mohammadi
Producer David Beame's work with Global Citizen is raising millions And impacting Even more.
For some reason, producers in the field of entertainment, be it movies, TV or live music, have never been seen in the most flattering light. They are often portrayed as money-hungry, playing fast and loose with the rules and a shade of light on the ethical side of the business. David Beame is a live-event broadcast executive producer and entertainment attorney who is as money-hungry as they come — hungry to raise funds to assist those suffering from extreme poverty, that is. Beame is vice-president of Global Events and Experiences at Global Citizen, an international organization that, through its millions of Global Citizen participants worldwide taking more than 30.4 million actions, has raised more than $41.4 billion, distributing this money to NGO partners over the last decade, impacting 1.15 billion lives.
At the end of the Day, we've not only put on an incredible show, but we've also positively impacted the lives of millions of people. I can't Imagine anything better than that.

David Beame
He first became involved with Global Citizen by volunteering his considerable services for its first festival, in 2012. He soon became an employee and he now services all Global Citizen events worldwide.
"In many ways, I view Global Citizen as an artist whose message is a world free from extreme poverty, and I think that message really shows up in our events and broadcasts around the world," says Beame in a recent interview with City Life. "I'm proud to have accomplished all that we have over the past 10 years. We've been able to do so much for those living in poverty, but not since Live Aid took place almost 30 years ago have we seen the kind of dire need we see today. More than ever, urgent action is needed to mitigate the issues that war, climate inaction and the pandemic have brought on the world's poor."
Global Citizen is aptly named, as it is very much a bottom-up grassroots organization, reflective of the times. Citizens in any country can download the Global Citizen app or visit globalcitizen.org and register to become a part. They can then take actions such as signing petitions, sharing messages on social media, writing letters to politicians and more. With every action, participants earn points for rewards such as digital content and experiences, beauty products, merchandise, tickets and more.
Beame's role is producing some of the largest and most notable purpose-driven festivals and live broadcasts throughout the world, including the annual Global Citizen Festival on the Great Lawn of Central Park in New York City, as well as festivals in India, South Africa and Europe. Past performers for Global Citizen events have included Beyoncé, Jay-Z, Coldplay, Rihanna, Stevie Wonder, Queen, Ed Sheeran, Neil Young and Pearl Jam. President Biden along with Michelle Obama and celebrities such as Oprah Winfrey, Leonard DiCaprio, Hugh Jackman and Stephen Colbert have also taken part in the fundraising activities, which Beame says are more important than ever before.
"Hundreds of millions of people are not having their basic needs met, with no access to a reliable supply of food, clean water, adequate shelter, education or medical care," he says. "The international system is broken and not meeting today's challenges — from epidemics to the climate crisis to collapsing food systems. If we don't take action now, as many as 200 million more people may be plunged into extreme poverty by November, bringing the total number to one billion people."
This year, Global Citizen is calling on world leaders, major corporations and philanthropic foundations to make commitments to meet the following objectives: invest $600 million in the future of women and girls, close the annual $10-billion climate-financing shortfall, deliver $500 million to help farmers on the African continent respond to the global food crisis, as well as provide urgent relief from crushing debts to end extreme poverty now.
A person is a linchpin, not the person's involvement. Reorder slightly: Beame is a linchpin in Global Citizen's fundraising success, contributing his talents to the entertainment side of the equation. He was studying music at the New World School of the Arts in Miami when the music director recognized he had a knack for the business side of music, and Beame went into the entertainment law business as an attorney, but never strayed far from his entertainment roots.
"Having a deep understanding of entertainment deal structures and intellectual property rights, along with an eye for live experiences and broadcasts, has definitely provided me with a lot of valuable tools to produce memorable and impactful shows," he says. These shows raise funds for Global Citizen in the fight to end extreme poverty, which brings Beame a great deal of personal satisfaction.
"We get to produce festivals and broadcasts featuring world leaders, private-sector champions, activists and some of the world's biggest artists on one stage," says Beame. "We do this for an audience of active Global Citizens, who are all working together to help end extreme poverty. At the end of the day, we've not only put on an incredible show, but we've also positively impacted the lives of millions of people. I can't imagine anything better than that."
We are all citizens of the world hoping to make it a better place, but it is quite clear that through his talents, his passion and dedication to the cause and his determination to succeed for the better good, the world needs a little bit more David Beame.
LESLEY HAMPTON:
ANISHINAABE ARTIST / MODEL / SPEAKER / FASHION DESIGNER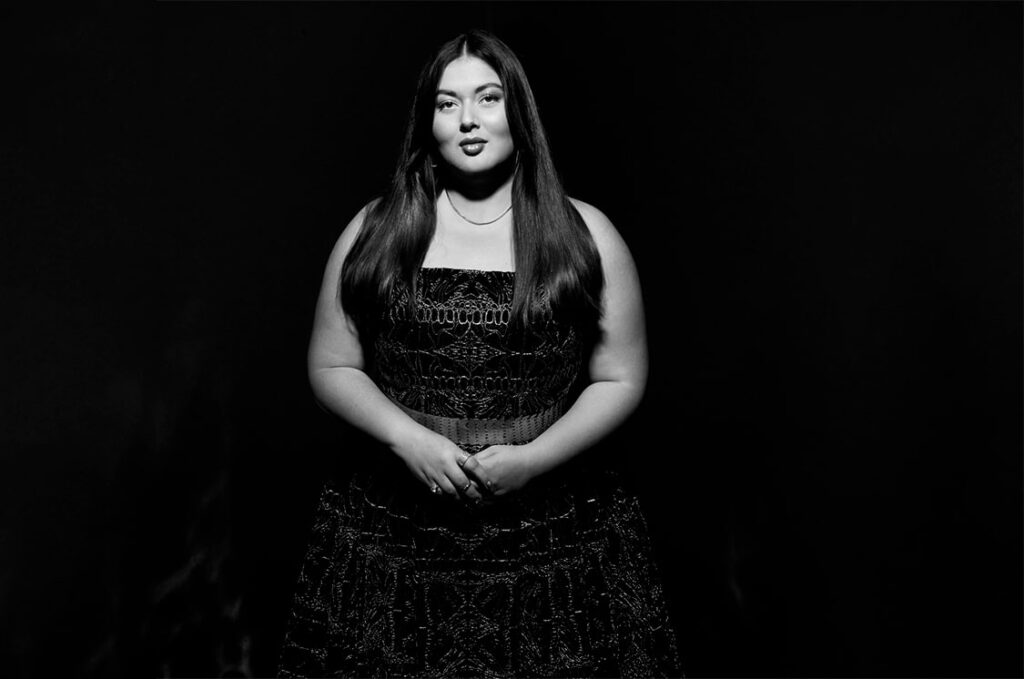 Photo Courtesy Of Champions Of Change Canada
Lesley Hampton is no stranger to accolades or positive press. As well as being named the No. 1 Brand to Watch by Vogue, the Globe and Mail described her as "an important Indigenous face in the Canadian fashion landscape."
Her eponymous brand is size-inclusive, based in Toronto and, as well as being known for creating pieces that span evening wear and athletic wear, embraces slow fashion to promote sustainability. It's also launched initiatives like the Lesley Hampton Award, which works with the Ontario Mining Association to support Indigenous talent.
A lot of parts came into play to form the Hampton brand today. As someone who identifies as a "third-culture kid," her early life was spent moving about, and she shares how she spent time in Australia, New Caledonia, Indonesia and England as well as Canada. Her great-aunt teaching her to sew on Vancouver Island is another key inspiration. But, more than that, it was watching Jeanne Beker on Fashion Television where she first discovered the world of fashion.
"I knew the concept of my brand and what I wanted to put out into the world"

Lesley Hampton
"It's so exciting that we can use media as a way to connect ourselves with a world we're not part of," Hampton says. "At the time, I was living in Newfoundland, where there was no fashion industry, so I used that as an initial way of connecting with and discovering fashion."
Hampton quickly recognized that as much as she'd fallen in love with the fashion industry, it wasn't representative of people like her. Her brand, founded in 2016, set out to change that. "I knew the concept of my brand and what I wanted to put out into the world," she shares. "I knew conceptually that I wanted to stand for mental health awareness, body positivity, inclusivity, and representation, and I made every decision with those enforcing how I wanted to project my brand."
With hopes to continue paving the way for other Indigenous talents and opening opportunities so they have easier access to the industry, Hampton says her collaboration with Global Citizen is one she's excited about. "It's so incredible to align with an organization that has similar values to mine, and use our platforms to push that message," she says.
Q: If you weren't doing fashion, what would you be doing?
A: Probably something to do with psychology. Some way of still interacting with people and having that response of relating to society, and how we can better it.
Q: How do you define success?
A: Empowering yourself and empowering your community.
MIKE MORRISON
WRITER / SPEAKER / PODCASTER / COMMUNITY-BUILDER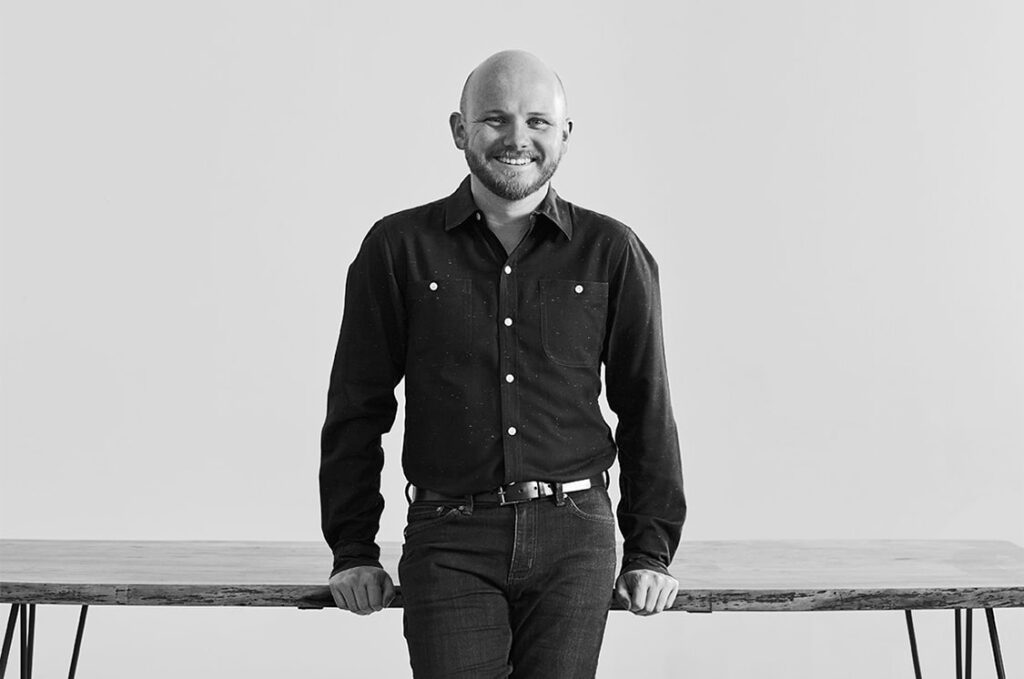 Photo Courtesy Of Champions Of Change Canada
Mike Morrison is someone passionate about advocacy, but, more than that, he's passionate about changing the narrative that surrounds advocacy.
"A lot of us have grown up believing activism is aggressive, scary and only for certain types of people," Morrison says. "For me and Global Citizen, it's really about people coming together for common goals and using their platform to say these issues are impacting us all, we're unified and we're going to make sure change happens." Morrison's journey into activism started when he was living in Alberta and the province attempted to pass a bill that would allow school boards to ban Gay-Straight Alliance clubs in schools. "I started using my platform to advocate for change and connect with Canadian celebrities who were out or big supporters," he says. "It worked, and the government changed the law."
"More than looking up [to us], I like to think it's more, this person Is doing it so I'm Going to do it this way as well"

Mike Morrison
Since then, he's continued devoting his time to creating positive movements. As well as being a prominent voice on social media, he's spearheaded initiatives like renting out a movie theatre in Calgary so more people could see the LGBTQ+ movie Love, Simon. "Everything I've done, be it buying out movie theatres or organizing rallies in 12 hours, is done on social media, which gets traditional media involved," he says. "We need traditional media to cover these stories so they get to new readers."
For Morrison, being named a Champion of Change marks the next evolution of his activism, and he shares how pleased he is to be in the company of others. "What I like about this program is that the five people they choose are different and the issues we care about are different, but it's under the same umbrella. We all use our social media channels differently to promote things we care about. More than looking up [to us], I like to think it's more, this person is doing it so I'm going to do it this way, as well."
For those looking to get into activism, Morrison shares that "it's not as scary as you think it is. It really is just telling your friends and family about issues you care about. Unfortunately, we put out the message that it's going to result in fighting, but, if you start talking with informed facts and information, that really helps."
Q: You have a podcast. Tell us about that.
A: It's called I Quit! The idea is to interview entrepreneurs about the day they quit their jobs. I'm fascinated by how people make big life decisions. I'm obsessed with knowing what that conversation was like.
Q: How do you define success?
A: Happiness. When I was in Calgary, I was really driven by being invited to things, making the most money, and caring about what I looked like. I was caught up in it. The pandemic wiped all of that out and made me think about what I considered successful. It's just being happy.
JESSI CRUIKSHANK
COMEDIAN / TV PERSONALITY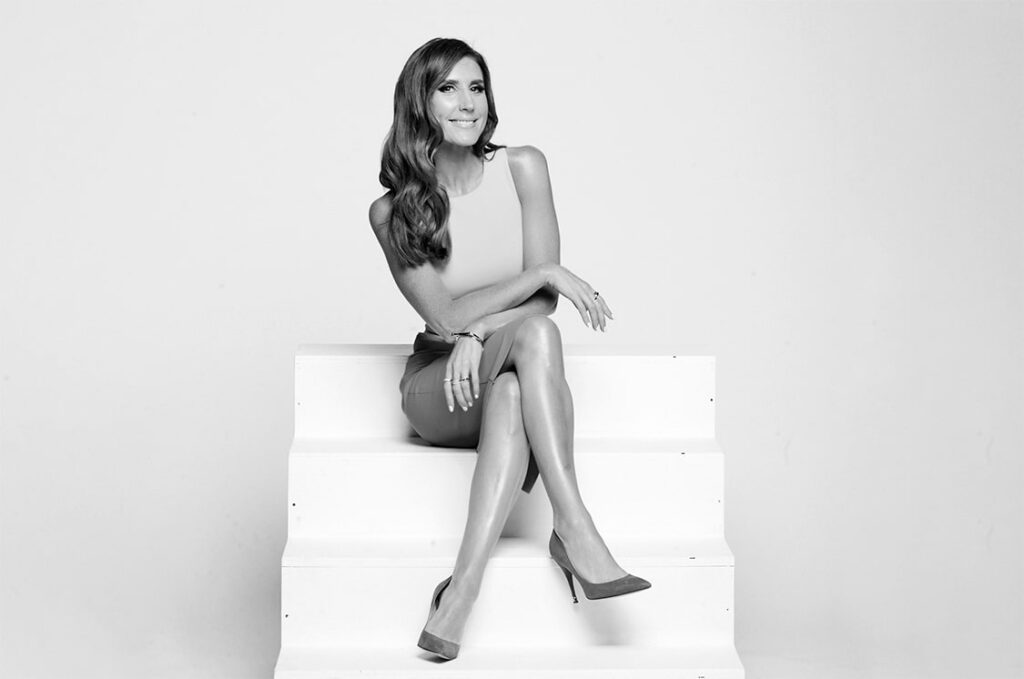 Photo Courtesy Of Champions Of Change Canada
When we talk to Jessi Cruikshank, she's between stops on her live comedy tour, Up Close and Too Personal. As the former co-host of MTV Canada's The After Show and having interviewed some of Hollywood's most famous personalities, she's someone used to being in front of a crowd, but this marks a new high.
"This tour has been an absolute career highlight for me," she says. "It's terrifying to announce a tour and go across the country on my own as a two-plus-hour comedy show. It was one of the scariest but most rewarding things."
Alongside her work as a comic, Cruikshank is a mother and launched a Facebook Watch series called New Mom, Who Dis? as an outlet to share the honest experiences, humour and struggles of motherhood. It's become an important, authentic voice that has resonated with thousands of people.
"Motherhood is so hard, and it's not the perfect, flawless image so many of us are fed on social media."

Jessi Cruikshank
"Motherhood is so hard, and it's not the perfect, flawless image so many of us are fed on social media," she says. "There's no mother in the world who can wear head-to-toe white linen with a baby and keep it clean … I want to be an honest voice that exists among the white linen, that says, 'Hey, I'm doing this, too, and I'm just as messy as you are.'"
Cruikshank's interest in activism is something she traces back to third grade, when she became interested in the environment and recycling. She started a campaign in her elementary school called Clean Up Your Act, putting up signs and convincing the principal to do a neighbourhood litter cleanup.
"It's all very basic but, looking back with kids who aren't much younger than that, I can't believe I had the drive and confidence to do that on my own," she says. "I hope I inspired more students to take an interest in the environment and, perhaps, that impact lasted beyond the third grade."
Today, she's pleased to be putting that love for activism into practice with Global Citizen. "So much of my work as an activist has been trying to use my platform to inspire others to create change and work not just on a global scale, but in a community. Inspiring young people to say, 'What can I do in my school, community, neighbourhood, or city, to make it a little bit of a better place? and use their passion to drive their advocacy."
Q: If you had to teach your children one lesson, what would it be?
A: I think the key to happiness is volunteerism. I really think you have to do something for others in order to feel strength, joy and contentment in your life. I volunteer weekly at Born To Act Players, a theatre group for people of all abilities located in Los Angeles, and have started bringing my kids. I want them to be around that and to know that, even with an insane life, kids and career, I still value giving my time back where I can.
Q: How do you define success?
A: It changes — and I think it's allowed to change. When I was younger, it was solely defined by how much money you make, what purse you carry, and what car you drive. Now, it's measured by fulfilment. Am I waking up every day feeling fulfilled by my career and my family? Do I feel happy and grateful on the inside? If I do, that's success.
JUSTIN WU:
DIRECTOR / PHOTOGRAPHER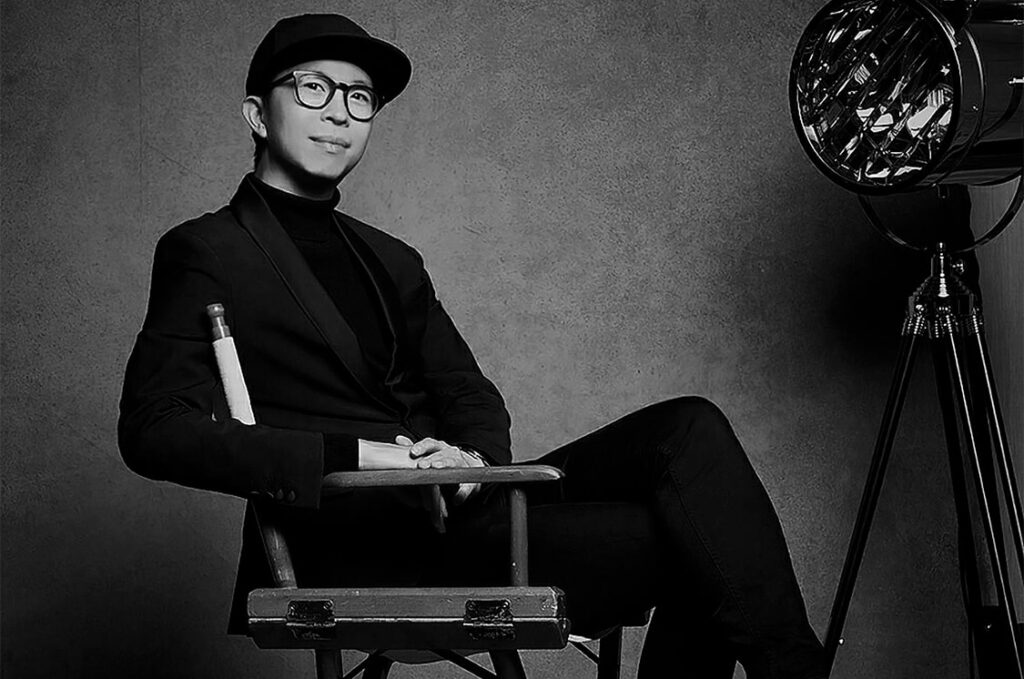 Photo Courtesy Of Champions Of Change Canada
With parents who were immigrants from Hong Kong who fled China during the civil war, Justin Wu was raised with Asian values at home and Canadian values at school and with friends. He shares how he had a hard time defining his identity and understanding his place in society.
When he discovered and fell in love with the world of photography it helped, but he didn't get the support from home to follow it as a career path and couldn't find anyone like himself to look to as a role model.
"My parents simply wanted the best for me and what they couldn't have themselves growing up," Wu shares. "They wanted a life of financial stability, which is a typical motivation to move here for new immigrants. You fear what you don't know, and my parents simply didn't understand the artistic world because it was something they were never educated about or saw the possibilities."
However, it was while completing an exchange program in Paris, as part of his Business Administration studies at the Richard Ivey School of Business at Western University, that he took the opportunity to present his portfolio to different agencies.
"I hope to be a shining beacon for other artists and Young individuals around the world, so they can say to their mom and dad that they'd love to be a film director"

Justin Wu
That bold move worked, and since then, he's worked with Vogue, Elle and GQ and made his directorial debut on Kim's Convenience, for which he was nominated for Outstanding Directorial Achievement on a Comedy Show by the Director's Guild of Canada.
Alongside all of this, though, Wu has ensured his work is driven by purpose, drawing on his own personal experience of breaking into the industry and using his work as a tool to inspire change.
As well as co-founding and supporting United Nations campaigns on human rights and climate change, one particular series he mentions is #InMySkin, a set of images published in V Magazine during the pandemic that expressed the anxieties, frustrations and insecurities of Black people as a result of systemic racism.
"I hope to be a shining beacon for other artists and young individuals around the world so they can say to their mom and dad that they'd love to be a film director. It's still not a fully represented industry. It's made a lot of progress in front of the camera, but behind the camera there's still a long way to go."
After being named a Global Citizen Champion of Change, Wu shares how he was honoured to be recognized by the organization, but that it's also allowed him to double down on ensuring his work has purpose. "I have the support of such a recognized organization, with so many other talented people I admire who have an audience and are using art in their own way. I feel there are new opportunities to collaborate, exchange ideas and find even better ways to reach the public and hopefully solve some major world issues." For those who want to take the leap to a creative career but are hesitant, Wu says to "have self-belief. That, to me, is the foundation of it all. If you can believe in yourself, you'll be able to find the courage."
He also prompts people to network. "I encourage people to seek out people like themselves. With the power of the Internet, you'll find someone like you who is pursuing the same thing."
Q: What is your favourite movie?
A: Gattaca by Andrew Niccol, because it's a story about a character born with a disability who wants to be an astronaut, and believes in himself, but society holds him back because he doesn't have the right genetics. I see myself in that because I remember everyone telling me I couldn't do it.
Q: How do you define success?
A: I think success is defined by one's ability to simply achieve what you sought to do. To be happy to do what you do.
ELLADJ BALDÉ:
PROFESSIONAL FIGURE SKATER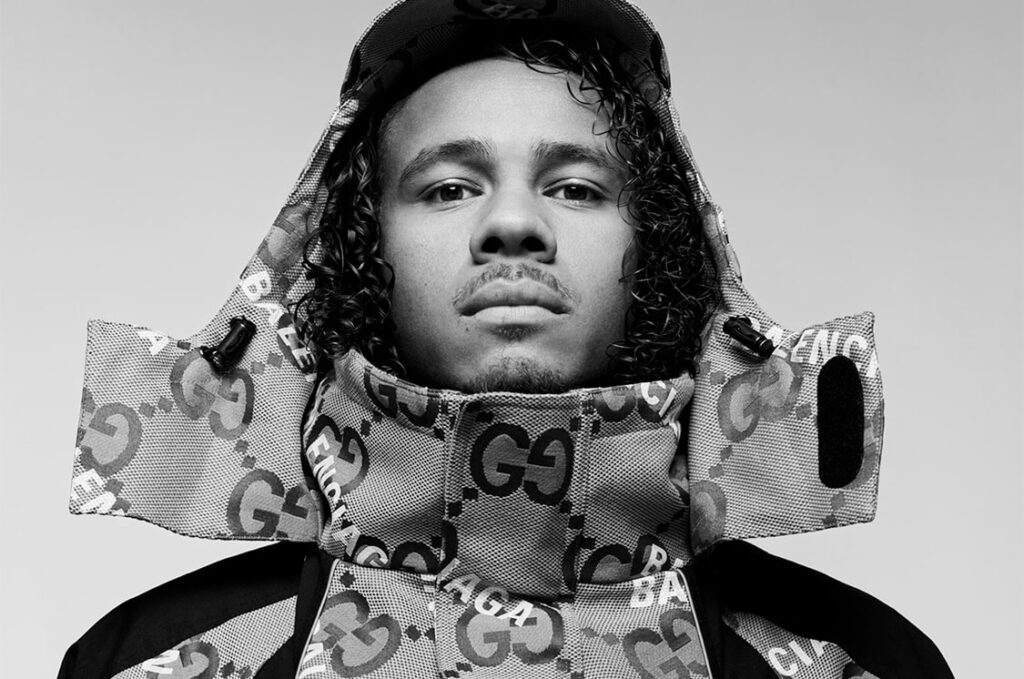 Photo Courtesy Of Champions Of Change Canada
Though we didn't get the opportunity to speak with Elladj Baldé, he's the fifth Champion of Change, making waves to break systemic barriers and promote climate action through figure skating.
Born to a Russian mother and a Guinean father, he moved a lot throughout his childhood. Growing up in Montreal, his mother introduced him to skating at age 6 and he ended up skating competitively for 21 years.
"I'm Honoured To Be A Global Citizen Champion Of Change, Helping To Advocate For And Drive Awareness Around Many Of The Causes And Issues Close To My Heart"

Justin Wu
After George Floyd was murdered in 2020 and the Black Lives Matter movement took hold in the United States, Baldé decided to take action. He met with other athletes of colour and founded Figure Skating Diversity and Inclusion Alliance to fight for representation and diversity in figure skating.
Then, soon after, he and his wife, Michelle Dawley, founded the Skate Global Foundation, which works to create change through pillars of equity, diversity and inclusion, mental health and climate change.
"I'm honoured to be a Global Citizen Champion of Change, helping to advocate and drive awareness around many of the causes and issues close to my heart," Baldé says in a statement from the organization. "Global Citizen is inspirational in highlighting so many imperative issues, including systemic barriers and the eradication of poverty both in Canada and globally, and my involvement echoes their mission."
CO-AUTHOR RICK MULLER
INTERVIEW BY ESTELLE ZENTIL