Get Your Glamp On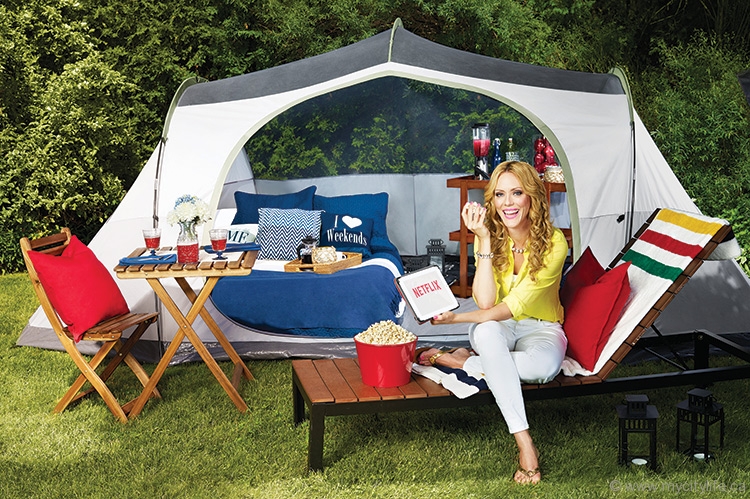 Camping doesn't have to be synonymous with uncomfortable. Lifestyle expert Shoana Jensen shares her tips for "glamping" — camping with glamour!
City Life: What is "glamping," exactly?
Shoana Jensen: A lot of people love camping, but as things have gotten more mobile, they don't want to be without anymore. Glamping is about experiencing camping without being uncomfortable — you're getting back to nature without leaving those creature comforts at home.
CL: What are the top glamping essentials?
SJ: A big, spacious tent is a must — in this case, size does matter! Find a nice "tent mansion." For bedding, consider investing in a thick air mattress and even a down sleeping bag, or bring your own linens, comforter and pillows from home. Think "sultan's tent." A solar-powered charger is a necessity, too. Glampers don't want to be unplugged. And a lot of the national parks across Canada have Wi-Fi now, so you can stream your movies via Netflix or binge-watch your favourite show under the stars.
CL: What about glamping in your backyard?
SJ: I love this idea. Whether you can't book the time off or it's not in your budget or you have young kids at home, backyard glamping is the perfect way to get the experience without leaving home. Renting the equipment is an option, or you can peg up some blankets on a nice night to build your own tent. Don't forget the wine and twinkle lights. This is also a perfect idea for a girls' night in or a cute, cosy date night.