Cycleworx Winter Bike Storage Tips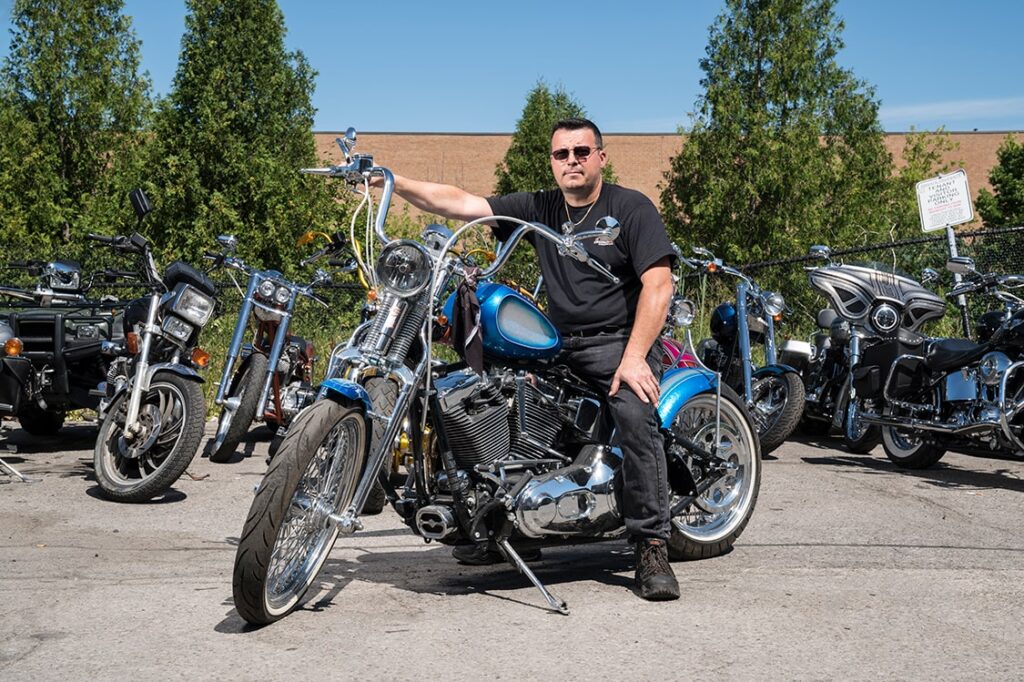 Old Man Winter is coming, and for thousands of Ontario motorcyclists that means a few months off "The Hog." Cycleworx Custom Motorcycles of Vaughan, Ont., has nine tips for bikers regarding the winter storage of their prized possessions, so they can enjoy that sweet ride again in the spring:
1. Go for a Long Ride: If it's the last time this season, make it a fun one, safely and within the law, of course.
2. Fresh Fluids: Change all fluids — oil (with filter), clutch, brakes and coolant — before every winter storage.
3. Scrub, Wash, Dry and Wax: Wash and thoroughly dry your motorcycle, beginning with the dirty parts, such as the chain and the brakes.
4. Wax/Lubricate the Chain: You can extend the life of your chain by treating it before storage.
5. Gas Treatment: For fuel-injection systems, fill the tank with fuel, add fuel stabilizer, run it for a few minutes and then shut it off.
6. Exhaust Prep: Spray a small amount of WD-40 into the end of the pipes, wrap a plastic bag around the pipes and secure. This keeps out the varmints.
7. Inflate Tires to the Correct Pressure: And rotate each wheel once a month, preventing at spots.
8. Use the Correct Cover: Use a breathable cover, never plastic.
9. Store in a Well-Ventilated Area, with No Open Contaminants: Contaminants can speed up corrosion.
"The experts at Cycleworx take bike maintenance very seriously, so that you can enjoy your ride without any worry," says Angelo DiPardo, owner of Cycleworx. "We've shared these tips in order to make things flow as easily as possible for all riders, and so we can all get back out there next year safely and in great shape for optimum performance."
Follow these tips, and your baby will positively purr when you press the start button in April to arrive at your spring tune-up at Cycleworx.