HOME, SWEET CONDO: A MILLENNIAL BUYER'S GUIDE
With its shiny condominium developments, buzzing infrastructure and price points that are much prettier than Toronto's, Vaughan is swiftly becoming the millennials' new stomping ground for work and play. But despite the massive influx of twentysomething buyers in "the city above," not many young people actually know where to begin. Worry not, young grasshopper, because City Life developed a plan that will help you navigate the process from A to Z (ze closing of ze deal, that is), so prepare to feel prepared — and get ready to take the smart route to finding your dream home in the sky.
---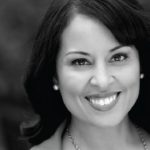 "Millennials are in the stage of life where they're career-focused and want to travel and be close to amenities. Who the heck wants to spend time shoveling snow and cutting grass?! Condos allow them that freedom.
Lisa Colalillo | Sales Representative, Royal LePage www.lisainthecity.ca
---
"When buying a condo, it's important to have your pre-approval ready, income-tax documents well-organized, have your downpayment prepared and be equipped for closing costs."
Andrea Hanak | Real Estate Agent, Royal LePage www.andreahanak.com
---
Q&A with Vivian Risi
Broker and Owner, Royal LePage — Your Community Realty
www.yourcommunityrealty.com
Q: As a real estate professional, have you noticed an increase in millennials investing in condominium units in the Vaughan area?
A: Yes, we have. We have noticed a trend with the baby boomers helping out the millennials to get into the housing market. They seem to have the thought of not waiting until they pass on, but to help their children now.
Q: What do you think prompted this trend?
A: The heated market. Demand is running too far ahead of supply, which has resulted in acceleration in house-price growth over a sustained period. House-price levels are over and above what would be warranted by demographic, economic and financial factors.
Q: Why is a condominium such a great choice for a millennial's first home?
A: With the average price of a home being on average $1 million, a condominium is the most affordable investment.
---
RESALE OR PRE-CONSTRUCTION?
How to buy RESALE
Resale is the way to go if you want to know exactly what you're getting, the quality of the finishes and who's living next door.
PRE-QUALIFY! Make sure to sit down with a mortgage broker and find out exactly how much the bank is willing to lend you. Once you know the terms of the mortgage and how much you can afford, it's time to house hunt.
SAY YES TO THE ADDRESS. Scope out the neighbourhood first and make sure the area amenities and demographics suit your life. If you absolutely need transit, but fall in love with a place that is 20 minutes away to the nearest bus stop, it won't work.
FOLLOW THE INFRASTRUCTURE! Buy where there are massive developments like a new highway extension, GO station or subway station (hint, hint). Infrastructure typically leads to a 20 per cent increase in real estate prices for the area surrounding because there is a surge in people moving into the area and that increase in demand causes appreciation in your property. You'll make money.
BE DIFFERENT. The best way to ensure demand for your suite is to buy condos with unique features: a spectacular view, a terrace instead of a balcony, super-high ceilings or brick-and-beam ceilings. If you don't have a cookie-cutter place, you won't have competition.
KNOW YOUR CLOSING COSTS. Inspections, lawyer fees and land transfer tax are the majors. Ontario recently increased the First Time Buyer Rebate to $4,000, so if you buy a condo that's $368,000 or less you'll end up paying nothing.
Resale Tips provided by Lisa Colalillo
---
How to buy PRE-CONSTRUCTION
Pre-construction is great if you want to capitalize on today's market prices but can't quite commit to a full-blown mortgage and carrying costs.
PRE-QUALIFY! Figuring out what you can afford is still the first step, but you will likely require a larger deposit depending on the builder's requirement. Pre-construction condos require 20 to 25 per cent down payment paid in installments usually over a 12- to 18-month period.
KNOW YOUR TIMELINE. Some condos won't be ready for another four years! Can you really wait that long to get your own space? Figure out your ideal timeframe and look for developments that match your requirements.
UNDERSTAND OCCUPANCY VS. CLOSING. Occupancy is the date you get your keys. As the builder finishes the building floor by floor, purchasers move into their units but everyone has to wait until the building is completed so it can be registered with the city. You will close on your unit within a few weeks after registration. During this occupancy period, you have to pay fees that don't go towards your mortgage, but towards estimated condo fees, taxes, etc.
FIND A REALTOR WHO REALLY KNOWS PRE-CONSTRUCTION. Some brokerages have close ties with developers, gaining them and their clients "first dibs" to the developments' most sought-after units. And your realtor should guide you through the whole process — you need to be proactively armed with knowledge, as the surprises (a.k.a. money out of your pocket) are more frequent and bigger than buying resale.
SIGN AND LEARN! It's exciting to go to the sales office to finally sign your very own contract — but you will also find an incredibly cumbersome document you may not fully understand. Good news: you will have a 10-day cool-off period to walk away from the deal if you are not comfortable for any reason.
Pre-construction tips provided by Andrea Hanak
---
"REAL TALK"
Real millennial buyers share their stories — and the lessons that came with them.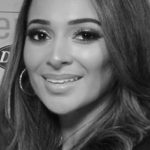 Bianca Trezzi, 27 | Pre-Construction
"I own a childcare centre in the heart of Vaughan, so when I started looking for a condo it was important to find a place near my work. Plus, Vaughan is so up-and-coming I knew it would be the perfect spot to invest!
My first and most important step was choosing a functional floor plan that I could not only see myself living in, but that also would attract a potential buyer in the future.
Presale condos are great investments, but also lengthy ones that aren't for everyone. It's important to do some research to see if the builder has a history of elongated building delays — a two-year project can turn into a three- to four-year project, tying up your money and setting back your plans on a place to live.
One challenge I faced was not getting the exact condominium I wanted because it was no longer available. My advice is that if you see a condo that has everything you're looking for and is within your budget, don't wait, because you may lose the opportunity.
My last piece of advice would be to look into the condo's maintenance fees and annual property taxes. These can be extremely high in some condos, which could far exceed your budget by the time you make your monthly mortgage payment."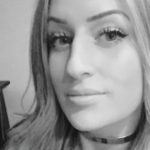 Jacquie Hardy, 29 | Pre-Construction
"I'm a traveling personal trainer, and I've had my eyes set on this area for a while because it's pretty central for me. I couldn't afford to live in a house — it's just me and my dog.
My first step was definitely connecting with real estate agents. Vivian [Risi] helped me get in touch with some of the agents that work for her, and that's where we really started. I was anxious to get somewhere quickly once I knew that I had the option to, but I learned that I have to take my time and take the right steps instead of rushing into something just because I can.
This is my first home on my own, and I'm really excited about it. I just moved in a couple weeks ago. And I feel safe living in a condo — it's easy. I don't have to maintain any of the property myself. It just works for me."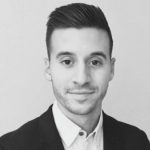 Anthony Di Santo, 25 | Pre-Construction
"Growing up in Vaughan, I always said my goal was to make my first real estate investment around age 25. I wanted to stay in this area, so I decided to invest in a condo that would be ready in the next two to three years so that by the time I'm 27, 28, I would have something.
As a project coordinator for a construction company, I have a lot of background in this topic, so I spent some time doing research on the many projects that are going on in Vaughan. I know what to look for, but it definitely is difficult if you don't know what you're doing. There are a lot of things that people tend to miss and not understand when they're actually buying their condo. I think the first thing is, especially young people that haven't done this before, it's important to educate yourself and understand exactly what's out there. You need to be fully prepared, or else you can lose out on a lot.
My first step is to do your research, educate yourself and understand what you're buying. If you can speak to someone outside to give you a bit of direction, that's always a good idea. And have a good lawyer. Review everything that you're buying, because there are a lot of hidden things."