#CityStylist
Staying ahead of the trends, thanks to some of Vaughan's premier hairstylists and barbers.
Interviewed By Victoria Scott
5 EASY STEPS FOR THE PERFECT PONYTAIL
1. Prepare your hair using Sebastian Professional's new Re-Set Shampoo and Pre-Set Conditioner.
2. Apply the Volupt spray before drying, concentrating on the root zone and drying as usual.
3. Take random sections and emboss them with a mini waffle iron, using Sebastian's Trilliant Thermal Protector. For a more dramatic effect, waffle all of your hair.
4. In front of the mirror, put your hair in a ponytail at the nape of the neck and adjust the shape according to your tastes, leaving loose locks and more visible volume as needed. You can use pliers or an elastic to help you achieve your look.
5. Spray Sebastian's new Shaper ID in the hair of the ponytail and ruffle to your liking.
---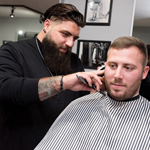 Salvatore Chiappetta | The Gambit Barbershop
www.thegambitbarbershop.com
Q. What sets apart your barbershop from others?
What sets us apart from other barbershops is our attention to detail, combined with a welcoming atmosphere and our ability to offer our clients the best service and the latest trends. We also like to give back to our community by doing fundraisers, sponsoring local sports teams and accepting apprentices and students in the co-op education program from local high schools.
Q. What inspired you to become a hairstylist?
Growing up in my parents' hair salon and being surrounded by such creativity and passion from a young age really inspired me to get involved in the industry myself. Barbering and hairdressing runs in my family; my grandfather was a barber, and my parents are hairstylists, so I wanted to follow in their footsteps and continue their legacy.
Q. What are the trends in men's styling this season?
The trends we're seeing for men's style this winter are a more disconnected undercut with a textured, shag top type of look. We're also noticing a new trend of a high fade with a longer fringe area in the front and a messier look on top. For a more conservative style, the traditional comb-over look has made a modern twist, and we're seeing it as more of a slicked-back style with a fade or a tapered neck.
---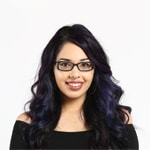 Victoria Cutajar | Amado Salon
www.amado.ca
Q. What gives you the drive to do what you do?
My passion gives me my drive each and every day. Hairstyling to me isn't just a job, it's my life. I never find it a drag or a burden. I feel excited each and every day to create something special for my clients.
Q. What is a challenge you faced, and how did you overcome it?
A challenge I can say I faced was trying to find myself in this industry. I didn't have a lot of faith in myself, and I didn't know what made me different than any other stylist. I spent a lot of time and effort to become talented at hair. I then overcame the fear of not succeeding by constantly motivating myself to be a better stylist.
Q. Can you define beauty for us?
Beauty is probably my favourite word. Yes, we all look at beauty as in features: hair, makeup, eyes, lips. However, beauty is so much more than that. Beauty is who you are. It's what separates you from everyone else in the world. It's a chance to be creative. Whether it's wearing bright red lipstick, adding some shimmering blond highlights or cutting your hair into a short, angled bob, there's a chance for someone to be unique and show who they are.
---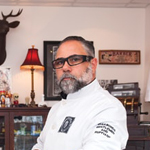 Dino Caracciolo | Crown Shaving Co.
ca.crownshavingco.com
Q. What inspired you to become a hairstylist?
I grew up involved in the family business, so I always felt that this was my calling. And I was well aware that this would be my career path. As a young boy, I would spend many Saturdays in my parents' shop, sweeping floors initially and then [move] on to shampooing clients' [hair]. In my teen years, I had the opportunity to move around and spend my Saturdays working in various shops owned by my uncles, as well as picking up different techniques along the way. After years behind the salon chair and dealing with some allergic reactions to the chemicals used in the salon, I decided to switch gears and focus on men's grooming, and that led me to create Crown Shaving Co. skin-care and grooming products for men.
Q. Tell us the best part about being a hairstylist?
Being in this industry is very rewarding. As with any job, there is hard work involved, but I get a lot of pleasure from the creativity it allows me. There is also a social aspect to it that is also enjoyable; you get to meet plenty of interesting people, and you certainly get to hear some interesting stories.
Q. What sets APART your barbershop from others?
Our location is quite unique, as it is not only a shop that offers men's haircuts and traditional straight razor hot shaves, but it also acts as our testing lab, where we formulate small-batch skin-care products that we distribute to more than 200 stores in Canada and the United States, as well as France and Hong Kong.
---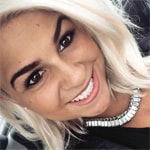 Nicole Bozzo | G.O.D Salon Diva
www.godsalondiva.com
Q. What made you choose a career in beauty?
Collaborating with each individual client to achieve their dream hair and watching them leave the salon glowing is a daily reminder of why we got into the beauty industry in the first place. Here at G.O.D Salon Diva, we are innovators and trendsetters who thrive on creating unique looks. We believe the essence of beauty is captured when you take risks and stand out from the crowd.
Q. What sets apart your salon from the competition?
We welcome you to come and experience the concept behind our new salon space, where high fashion intersects contemporary beauty. We take a unique and trendy approach to the personality and appearance of every guest, providing vision-crafting tips that suit each individual. From our approach to hair, to our custom and colourful graffiti accent walls, our value for beauty as an art is reflected from the moment you enter the salon.
Q. What trends can we expect to see this season?
We look forward to achieving the red carpet hair trends of fall, which incorporate golden blonds, glossy strands and warm browns. For styling, you'll be sure to see a lot of messy buns, bedhead waves and bobby-pin locks. You may have to ditch the side part, because centre parts and curtain bangs will be hot this season. But ultimately, glass hair is sure to outshine all hair trends.