#CityStylist
Giving you an inside look at some of Vaughan's best hairstylists and getting the scoop on the trends for this fall season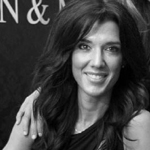 Cathy Korbis | GC & Co. Salon and Med Spa
Q. Tell us the best part about being a stylist.
Being given the opportunity to make women feel and look great. Client feedback is always a pleasure to receive; it reminds me every day how much I love what I do.
Q. What is the one mistake about colour or cut that clients make?
Clients tend to bring in a picture that is not achievable for their hair type … I like to show them and teach them what techniques will actually work on them to help them achieve something very similar. They end up seeing what actually suits them based on their hair type, facial structure, etcetera.
Q. Define beauty.
Beauty is confidence, self-love and self-respect. Here at GC & Co. we strive to set that example among each other in the workplace. We support our clients on every level every day by encouraging them and setting an example of how women need to stand up and support each other always.
---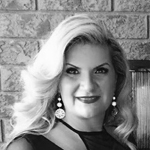 Cathey Salerno | Picaso Studios
Q. What gives you the drive to do what you do?
I've been doing hair for over 30 years because I love what I do. At this point in my career, educating and sharing my gift with others is also very rewarding. As a Master Stylist and Goldwell Educator I have the opportunity to share my craft with others and in turn have them share their insights with me. It keeps me driven and motivated. The hair industry is like no other, always changing with new trends, techniques and product technology, [and] there is always something new to learn.
Q. What are the colour trends for the fall?
We are still going to be seeing a lot of balayage techniques this fall. The colour tones that are trending are cool blonds and brunettes. Within the red category, pure pigment is the latest trend.
Q. What do you love about your city?
I love that Vaughan is so multicultural. As a stylist I get to experience all the beautiful traditions my clients have. By doing their hair and makeup for their lifetime events it allows me to experience hair and makeup trends from all over the world. I've been a business owner in this community for over 20 years; I can't imagine being anywhere else.
---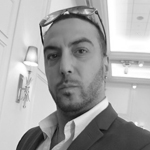 Fabio Recchia | Versai Salon and Spa
Q. What inspired you to become a hairstylist?
I always knew that the hair industry was very creative. I loved the world of fashion as a young boy and loved watching fashion TV on Channel 7.
Q. What is the one mistake about colour or cut that clients make?
They believe just because someone else has something, it means it can be done for them as well. They don't take into account the fact that their hair can be different density [or] porosity and [factors like] curls, etcetera.
Q. What is the craziest thing that has happened in your salon?
I had a regular client who came in with no appointment and asked me if I could squeeze her in. As she was waiting I noticed that she was in a lot of discomfort, her being nine months pregnant. I was a little worried and asked her what was wrong, and she told me that she was undergoing contractions and her water had broken a couple hours before but that she desperately needed her hair washed for the next couple of days. My other clients understood the urgency, and I got to her right away. I finished her hair and made her look beautiful for the birth of her baby boy, which happened an hour later. Loving my name, she gave her son the name of Fabio, and every year on his birthday I give her a free blow-dry to remember that great and awkward day.
---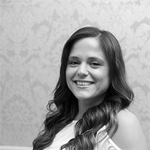 Sophie Anania | La Couture Hair Lounge
Q. What are the colour trends for the fall?
This upcoming fall season is all about warm, earthy tones — whether it's toning down your balayage to golden beige or warming up your hair to a chestnut brown. Fall is also a perfect time to experiment with a new look by going sultry wine red.
Q. What gives you the drive to do what you do?
I think what gives me the drive to be in this industry has to be my clients. Seeing the look on their faces when I have achieved the colour, cut or style they want makes my day every time they sit in my chair. Making someone feel confident and beautiful just by creating a new look for them makes me want to get up every morning, go to work and achieve more for them.
Q. Define beauty.
They say beauty is in the eye of the beholder, but for me I feel like beauty is confidence, grace and elegance. But mainly I feel it's confidence. It's all in the way you carry yourself.
Interviewed By Victoria Scott