#CityStylist
City Life goes one-on-one with some of Vaughan's top hairstylists to see what inspires them and get the latest look at some of the trendiest hairstyles.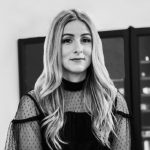 Simona Damiano | Owner of The Shop Beauty Bar
www.simonadamiano.com
Q. What inspired you to become a hairstylist?
SD. I have to say that for me it all began as a child. I loved watching my mom meet her friends at the local hair salon and engage in conversation, share laughter and walk out looking beautiful. That entire experience to me seemed so wonderful. A place where friends can gather, share stories, help one another and walk out looking and feeling amazing. Who wouldn't want to be a part of that?
Q. What do you love about your city?
SD. Where do I begin? I live and work in this incredible city, and I am so grateful to do what I love in a city I love. Our city is so vibrant with cultural diversity and artistic appreciation. We really have such a wonderful culture of kindness and acceptance that helps to boost my creative juices. It is the best city to be in.
Q. Define beauty.
SD. The definition of beauty in my eyes has always been something that radiates [from] within. I know that can come across as cheesy, but it doesn't for me. I have had the pleasure of meeting and getting to know clients who feel like family, who have overcome physical and emotional obstacles [and for whom] I have had the privilege of participating in the outer beauty role. And I can say that in the end, when my work is done, it is that [emergence] of inner beauty that inspires me to create the outer beauty. The inner beauty radiates through and outshines all.
---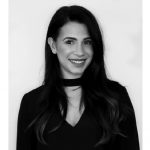 Stephanie Karellas | Owner and Director of Kroma Hair Salon
www.kroma-salon.com
Q. What inspired you to become a hairstylist?
SK. I had always had the "inner bug" to become a hairstylist — from a young age. I immersed myself in the hair industry in my early teens just as an apprentice/assistant and was guided by some great and constructive mentors. The individuals I have been blessed to have worked alongside in the past have certainly inspired my passion, and [they] encouraged me to set goals of my own, where I could lead the life I had always dreamed of.
Q. Tell us the best part about being a stylist.
SK. The answer to this question is most definitely a common one. We make people feel beautiful inside and out every day. How could you not love this one aspect, right? It's the truth. One of the best parts of being a stylist is how rewarding it is to see how any part of my job day to day can somehow impact another. Because I truly love what I do — it makes it all that much more enjoyable.
Q. What gives you the drive to do what you do?
SK. Passion. If you're lacking this one vital trait in your business model — I cannot imagine you being happy or successful. Kroma Hair Salon is my studio, a place where I continue to develop my artistic skills and my "craft." I am driven by the ability to be in touch with my inner passion for hair every day. The passion I have for the beauty and hair industry is what continues to drive my business, but more importantly, [it drives] my team and employees.
---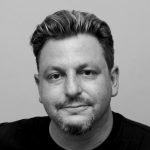 Paul Oriente | Owner and Head Stylist of Salon Gio
www.salongio.ca
Q. If you could change anything about the industry, what would it be?
PO. I wish there were more collaborations between salons and stylists — a community of interest, where we could share ideas, build relationships and possibly rally around a common cause for charitable purposes.
Q. What are the colour trends for the fall?
PO. Rich, multi-faceted highlights, including deep blond, copper and cinnamon, will be popular this year — multi-dimensional colour in complementary tones.
Q. What is a challenge you faced and how did you overcome it?
PO. Our family business was originally located in Downsview [, Ont.,] which was a declining area. We made the tough decision to relocate after nearly 50 years, which was incredibly scary but also exciting — not knowing whether we would be able to hang on to existing [customers] or build new clientele. But after more than 10 years in our current location, I have to say that it was the best decision we could have made. We have a booming business — a great mix of both old and new clientele and wonderful staff as well.
---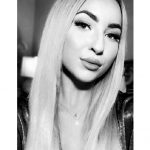 Jordin Koniaris | Intermediate Stylist at Metropolis Hair Studio
www.metropolishairstudio.ca
Q. Tell us the best part about being a stylist.
JK. The best part about being a stylist is the people. I've been fortunate to meet so many fascinating people over the years, and a lot of those relationships have blossomed into strong friendships. The culture at Metropolis Hair Studio is a lot like a big family — we take care of each other and support each other no matter what. When we see a new face enter the studio, it's just another opportunity to spread the love and grow the family.
Q. What is a challenge you faced, and how did you overcome it?
JK. When I first began as a stylist, it was difficult to build confidence in myself. I saw so many of my superiors and mentors do incredible work and it all seemed so effortless to them. I eventually realized that being a stylist is a craft, and I couldn't expect myself to improve without determination. The same way a pro athlete practises each day, I spent my off days researching new techniques and learning the science of esthetics. As my knowledge and experience in the industry grew, so did my confidence.
Q. Define beauty.
JK. "Beauty" can be a complicated word. As a stylist, I've seen beauty in so many different forms. The way we present ourselves is very much a form of art and, as we all know, art is subjective. With that being said, I think a person is most beautiful when they're expressing their true self. I love when clients are willing to try something new, as long as they are doing it for themselves and nobody else. That's beauty.