Pillz: The New World of Prescription Medication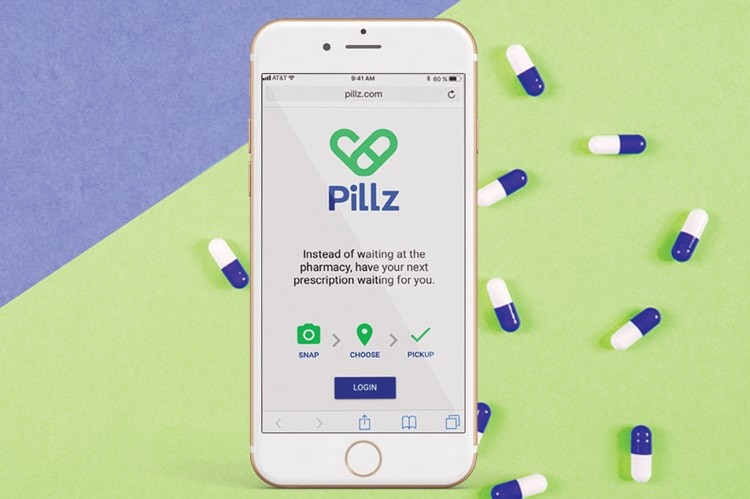 With wait times for prescription medication at an all-time high, a health-care professional from Newfoundland and Labrador, Mohammad Taher, has developed a solution: Pillz.
Written By Myles Shane
Interviewed By Victoria Scott
Have you ever been up sick all night, gone to the walk-in clinic first thing in the morning, been diagnosed with the flu and prescribed medication? Afterward, in your weakened state with your head pounding, you drive to the pharmacy and wait in line to drop off your prescription, only to be told your medication won't be ready for at least another hour. At this point, you can either take a beeper to notify you when your medication will be ready (because you have nothing better to do than hang out at the pharmacy when you feel like vomiting and have a high fever, right?) — or you can return home and wait for a call from the pharmacy. So you choose to return home, in close proximity to a toilet.
A few hours later when you are notified that your medication is ready, miraculously you find the strength to force yourself out of your cosy bed, pause Netflix and drive back to the pharmacy. When you arrive there's at least a half-hour wait to pick up the medication. After waiting through the excruciatingly long line your prescription is located and a pharmacist provides you information on the pills. Total time: close to three hours. Who has time to be sick with that kind of service?
Well, no more endless waiting, my fellow patients. Mohammad Taher has created a web app called Pillz which may be the ultimate game-changer for patients and pharmacies.
Pillz is a web app accessible through a web or mobile browser that allows you to photograph a paper prescription while you're at the doctor's office, choose a pharmacy based on your preference and then, presto — within minutes the pharmacy will have your information and prescription. You'll then be notified by the pharmacy within an hour or two when your prescription is ready for pickup. (According to Pillz, they suggest bringing the original paper prescription with you for verification when you pick up your pre-prepared prescription.)
Taher began work on the app a few years ago. A graduate of the University of Toronto, Taher works at Eastern Health in St. John's, Nfld.
The reason Taher created the app was primarily to help people dealing with cancer. He can't fathom how cancer patients who are already sick are forced to endure the entire ordeal that picking up prescription medication entails. "If you have cancer, you're already sick and getting medication can be beyond exhausting." Research suggests the entire process from dropping off the prescription to picking up the medication can take almost an hour or two, or even longer. Taher asks, "Why is something being processed only after it's been dropped off, and especially when you're sick?"
Taher indicates one of the most integral benefits of Pillz is that it's secure: because the information is faxed, none of the patient's information is stored in the app. It is essentially a unidirectional method where only the pharmacist and application user can view it. In other words, there is no concern about hacked information here.
The app is available Canada-wide, except in Quebec, and there is no cost associated with using it.
In the future Taher hopes that Pillz will expand the information available in the app. He anticipates the app will provide consumers with the price each pharmacy is charging for the medication prescribed by your physician. "We want to see the mom-and-pop and independent pharmacies thrive. We don't want a single pharmacy chain to have a monopoly, which ultimately would lead to them controlling the prices for medication and having prices skyrocket. Hopefully Pillz can bring down the cost of prescription medication for the consumer. Most people don't know, but the bigger pharmacy chains charge a higher dispensary fee than the mom-and-pop pharmacies and the independents."
About Mohammad Taher
Graduating from the University of Toronto with a degree in Medical Radiation Science, Mohammad Taher has since become the CEO and founder of Pillz, a first-of-its-kind mobile application dedicated to improving the retail pharmacy experience.