BETTER TOGETHER – Life Time Athletic Vaughan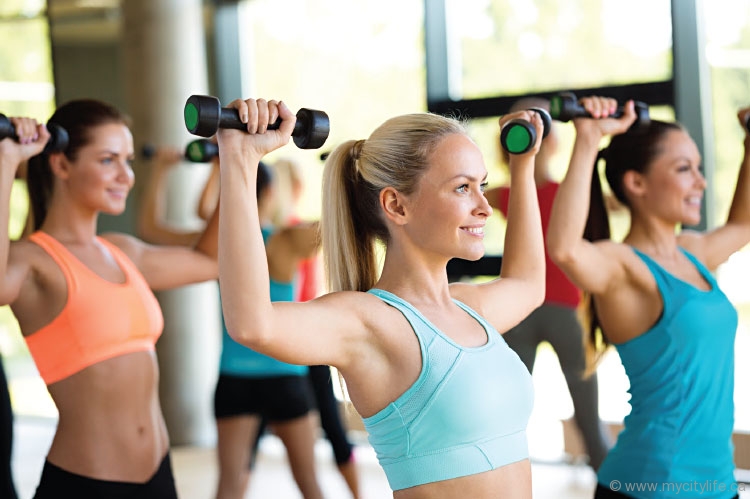 Life Time Athletic Vaughan proves there's power in numbers when it comes to achieving your best workout.
What is the greatest benefit of taking a Group Fitness class?
It's effortless, there's always going to be a class for you to love. The first time it might be a little intimidating, but if you give it a chance you'll meet new friends, get an awesome workout and form a lifetime habit.
What sets your Group Fitness program apart?
At Life Time, we're always on the cutting edge of fitness trends. Our performers lead entertaining, educational, friendly and inviting classes for all levels, and there's a genuine connection between members and instructors.
What are the top three classes at Life Time Athletic Vaughan?
EDG Cycle leads the pack when it comes to our Indoor Cycling program. It's a results driven workout that uses innovative technology to pair heart rates and zone training for maximum results.
Total Conditioning Xtreme (TCX) combines full-body resistance training with continuous cardio.
Life Power Yoga Vinyasa creates heat within your body using flowing postures with upbeat music in an already-warm room, increasing strength, flexibility and endurance at your own pace.
Check out the Instagram contest on FEBRUARY 16th at 1 p.m. EST citylifemag for your chance to win a 2-Week Club Pass to Unlimited Group Fitness classes courtesy of Life Time Athletic Vaughan. lifetimevaughan