Mia Martina − Making Music Her Way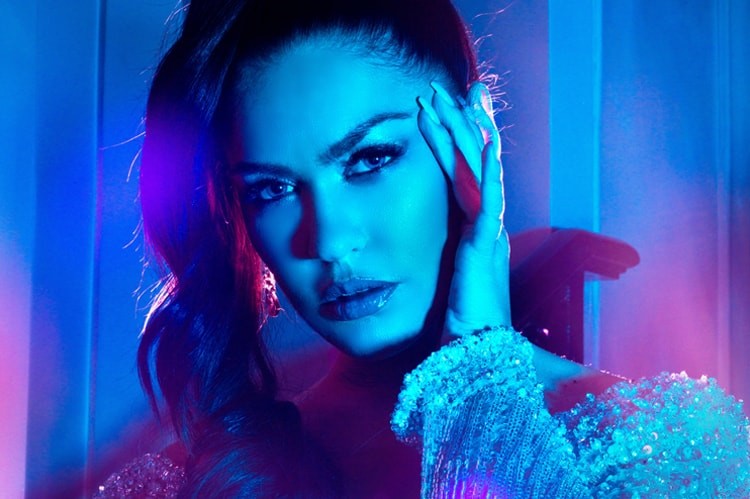 Mia Martina, a French-Canadian singer-songwriter, speaks to us from her home in Miami about what music, community and love mean to her.
After a break from the music industry, Mia Martina, a multi-platinum recording artist, is ready to come back better than ever for her fans, of whom she speaks very fondly and graciously. In fact, she attributes her re-emergence largely to their love and support. "I had that crossroads kind of feeling. It was just needed for me to regroup and reassess what I really wanted out of life, but they were waiting for new music, and it's not right that I don't continue doing music," says Martina.
Martina also points out that she revitalized herself and her creativity in a way that gave her a new appreciation for the music industry, as well as a new outlook on how she can have more control over herself as a brand. "It's super-important to know about your business and where your dollars are going, to know the fine print, the legal aspects," she says with a new-found wisdom of how she wants to present her music and herself to the world. Currently, Martina stands firmly in her dedication to independently promoting herself. "I learned the hard way, but I needed to go through that to be here today. It's my fault at the end of the day, and I trusted someone who I thought had my best interests at heart, but I was just a business, not a person."
Martina has come to realize the power of social media channels to promote her music, something she feels has drastically changed the music industry since she first got started early in her career. Working independent from a label now, she shares how social media has become a valuable tool, allowing her to personally engage with her fans and share new music: "You can be in your fan base through social networking," she adds, "we're going to be shooting my video in Greece. We found all the contacts through Instagram. It is such a major tool." Martina urges new artists to use that platform and learn how it works. She goes so far as to say that "you can make anything happen. The sky's the limit." She also emphasizes the need for artists to be educated about how the industry works, to understand that radio and video are still great tools and to know how different channels affect their careers.
"It's compassion and helping one another. That's what real beauty is"
Coming from a village of 500 people in New Brunswick, Martina knows the struggles of making yourself known as an artist and coming to believe that lack of support, or even ridicule, doesn't have to define you. Her takeaway? "It made me work extra hard; it keeps you humble," she says. Martina conveys a sense of compassion and hope for empowerment for new artists in the music industry, especially women. In fact, she's working on a book with that goal in mind. She describes it as an educational biography that tells the story of a small-town girl who made her way in an industry that is not always true to the artist and the person within, and how you can overcome that.
She knows that it's possible to find authenticity in the industry and personal work alike. "I want women working in the industry to understand there will be ups and downs, but you come up, and nothing is ever that serious. You can accomplish anything, even when you think you can't," says Martina. A memory that holds a dear place in her heart is the first time she performed in Russia.
Having had a No. 1 song there for 14 weeks, she performed in front of 200,000 people who all knew the words, singing along with her in French. "I always go back to that moment," she says. Martina carries humility with her, along with gratitude and hope for up-and-coming artists. She has learned not to give up, and she hopes to pass on that spirit.
Where does her spirit and love for life originate? "My parents are the best example for me, how they live such a simple and beautiful life, and they're so grounded. I'm just so grateful to have them in my life," she says lovingly.
With new music coming out in April and a book on the horizon, Martina still has time to support those in need. She was the first-ever live performer at Boobyball supporting breast cancer, and she works with an anti-human trafficking initiative, Free Them, based out of Toronto. Martina showed no hesitation when talking about what her definition of beauty is. "It's compassion and helping one another. That's what real beauty is," she says with her typical sense of grace and humility. But, most of all, Martina has learned that, even though you may have to fight for your authenticity, it's worth it in order to inspire others to do the same. "Be yourself. It's the most beautiful thing you can be."
Written by Stephanie Clarke
Interview by Victoria Scott