Damian Romeo: Pushing the limits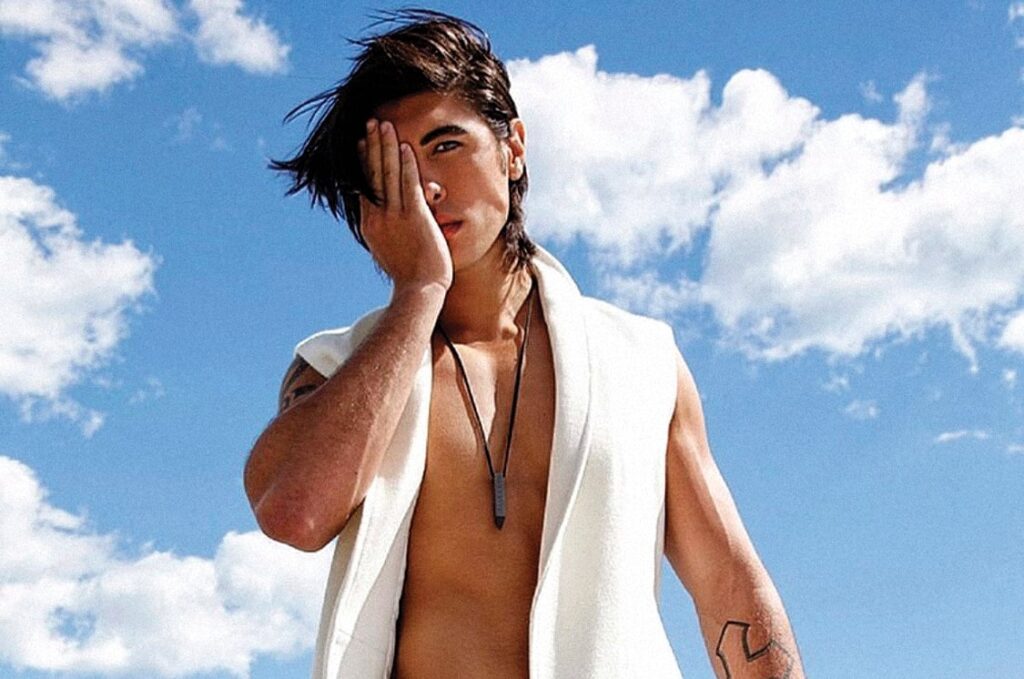 The Canadian actor discusses superheroes, getting into character and deciding to join the Armed Forces.
Whether it's an audition, chemistry read, or he's working on set, Damian Romeo's process for creating a character remains the same: "I try to find out as much as I can about that character and start developing my own backstory, filling in the pieces that aren't given to me," he says. Romeo might listen to the music he feels the character will listen to or watch what they'd watch. Whatever it is, he feels it's his responsibility to do the job justice.
He attributes his start in the creative field to his grandmother, who worked in the Toronto District School Board's music program and encouraged him and his brothers to pursue a life in the arts. He spent his early years learning instruments and playing sports, but it was acting that stuck.
After a short stint working as a model while auditioning, where he was named a top model during Toronto Fashion Week, his career took off. Today, his most well-known role is in Netflix's mother-daughter drama Ginny & Georgia, where he plays the character Matt Press.
"I always tell aspiring actors to work on their craft, but also on themselves as human beings," he says. "Find out what your limits are, try to break those limits and ask yourself how you feel about them."
A particular time Romeo tested his limits was when the pandemic hit. He received a call from the Army saying this was the time to step up as a reserve soldier and do his part to help Canada. "When I saw the number show up on my phone, I remember thinking whatever they need me to do, I'm there," he says. "So I went away for a few months, deployed domestically to help elderly-care homes." Romeo shares how the experience was tough, particularly having to balance service with quarantining. "It was really scary when COVID first hit," he notes. "People weren't sure how devastating it was going to be, and the news became mind-numbing, watching the cases rise. It was perhaps more scary for my mother, seeing me go into one of those areas hit hardest in Canada."
While he's no longer serving, Romeo is still giving back, and spends his weekends dressing up as superheroes for local children's hospitals and events. By getting into character as Batman or Superman, he's giving families a fulfilling, memorable experience.
"There's a lot of messaging behind my parties that I hope stays with kids forever and plants a seed that they can become whoever they want to be with hard work, patience and dedication."
"Find out what your limits are, try to break those limits and ask yourself how you feel about them."
When Romeo's not working, or getting into costume, he takes care of himself, both mentally and physically. In the spirit of his mantra that mantra that "you can't reverse aging, but you can try to slow it down," he embraces the positive correlation between saunas and health by taking lots of hot baths, and drinks "a ton of water daily."
He also frequents the gym, saying it's become "a cornerstone" to whom he is today. "When my body's in its prime, my diet is clean and I'm exercising daily, I know my mental health is good," he says. "When I'm feeling down or sad with life, I'll slowly stop going to the gym and watching my diet."
When asked what's next, Romeo has his sights set on a blockbuster franchise. Having already auditioned for the likes of Marvel and Game of Thrones prequel House of the Dragon, it seems he's already heading in the right direction.
But no matter what the next milestone in Romeo's career is, he reminds us that it's always about the process."Everything in my life is leading me to this one point," he says. "Success is good, but it's the journey that really built my character. I really admire those who see me for my journey, rather than the end result."
Interview by Estelle Zentil