SUPER BOWL SNACK TIME — Super Bowl Recipes Everyone Will Love!
The Super Bowl is a celebration of football, food and booze. For many, this combo can pack on some serious calories! This year, City Life Magazine is helping you score a touchdown at your Super Bowl party with healthy recipes that are sure to please everyone, no matter the score.
From the carnivore, to the vegetarian, to the vegan in your life, satisfy their cravings by offering a variety of snacks. If there's one thing you can bet on it's this: no one will flag you when you're serving up these delicious recipes.
So, get out your apron and take some notes. It's time to bring your "A" game to Super Bowl LII.
---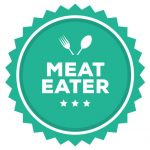 Meat Eater: Cynthia's Smoky Beretta Bacon Chili
Recipe by: Cynthia Beretta
Ingredients:
4 slices Beretta's pork bacon, diced
1 large sweet onion, diced
2 garlic cloves, minced
1 lb. Beretta's organic lean ground beef
1 tbsp. chili powder
1 tsp. ground cumin
1 tsp. paprika
1 tsp. cayenne pepper
1/2 tsp. salt
1 can (14.5 oz.) crushed fire-roasted tomatoes or regular crushed tomatoes
1 can (8 oz.) tomato sauce
1 cup beer (I like Mill Street Organic, for obvious reasons!)
2 tsp. Worcestershire sauce
1 can (14.5 oz.) pinto beans, drained and rinsed
Don't forget the toppings! Go-to choices are sour cream, red onion, cheddar cheese, diced avocado, diced jalapenos and lime wedges (for squeezing overtop).
Directions:
In a large, heavy-bottomed pot over medium-high heat, cook your diced Beretta bacon, stirring frequently until it begins to brown (usually about 3 to 4 minutes).
Add the diced onions and cook until softened and fragrant. Stir in garlic and cook for another 30 seconds.
Add your ground Beretta beef, breaking it up as it cooks all the way through. Drain if necessary.
Stir in chili powder, cumin, paprika, cayenne and salt. Add tomatoes, tomato sauce, beer and Worcestershire sauce and bring to a boil.
Reduce heat to medium-low, cover and cook for 30 minutes.
Add beans and cook uncovered for about 10 minutes.
Serve warm, topped with your favourite additions.
---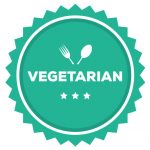 Vegetarian: Cauliflower Buffalo Wings with Blue Cheese Avocado Dip
Cauliflower Buffalo Wings recipe by Erin Clarke of wellplated.com
Ingredients:
1/2 cup all-purpose flour
1/2 cup white whole-wheat flour (or swap additional all-purpose flour)
2 tsp. garlic powder
7 cups cauliflower florets (about 24 oz.)
3/4 cup Buffalo wing sauce (I used Frank's)
1 tbsp. unsalted butter
1 medium ripe Hass avocado, pitted and diced
1/2 cup non-fat plain Greek yogurt
1 clove minced garlic
2 tsp. fresh lemon juice
1/4 tsp. black pepper
2-4 tbsp. crumbled blue cheese, to taste
Directions:
Preheat the oven to 450 degrees F. Line a large baking sheet with foil, then coat with non-stick spray.
In a large bowl, stir together the white whole-wheat flour, all-purpose flour and garlic powder. Pour in 1 cup of water, then stir until smooth. Add the cauliflower to the bowl, then toss to coat.
Spread the cauliflower in a single layer on the prepared baking sheet, shaking off any excess batter. Spread the cauliflower out so that the florets do not touch. Bake until lightly browned, 18 to 20 minutes.
Meanwhile, in a small saucepan, combine the Buffalo sauce and butter over medium-low heat. Stir until the butter melts, then set aside.
Once the cauliflower has finished baking, remove it from the oven and pour the buffalo sauce over the top, using the entire saucepan. Toss to coat, using a spatula if the cauliflower is too hot so that you don't burn your fingers. Return the cauliflower to the oven, then bake for 5 additional minutes, watching carefully so that the sauce does not brown too much on the outside. Serve hot with the Blue Cheese Avocado Dip.
For the Blue Cheese Avocado Dip: mash the avocado in a medium bowl with the Greek yogurt, garlic, lemon juice and pepper. Add 2 tablespoons blue cheese and stir to incorporate, then taste, adding extra blue cheese as desired. Cover and refrigerate until ready to serve.
The Blue Cheese Avocado Dip may be prepared 1 day in advance. Refrigerate in a bowl or airtight container with plastic wrap pressed over the top.
---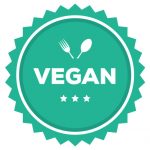 Vegan: Cucumber Mango Avocado Rolls
Recipe by: Laura De Sanctis
Ingredients:
1 large English cucumber
1 ripe mango, pit and skin removed, sliced into 1-cm-thick strips
1 large avocado, pit and skin removed, sliced into 1-cm-thick strips
7 strawberries, cut into 1-cm-thick slices
40 mint leaves
20 pecan halves
1 tbsp. balsamic vinegar
1/2 tbsp. honey
Directions:
Cut off the ends of the cucumber and cut the cucumber in half. Using a vegetable peeler, create ribbons out of the cucumber. To do this, start with the peeler as if you were going to peel the cucumber. Peel in the exact same spot until you have peeled the whole cucumber into long, thin ribbons. You should get about 10 ribbons from each half of the cucumber.
Lay the cucumber ribbons out on a flat surface. Place 2 to 3 mint leaves on top of each ribbon, close to one of the ends. Add 1 strawberry slice, 1 to 2 mango slices, and 1 avocado slice. Add 1 pecan half on top. Carefully roll up the cucumber around the filling. Place upright.
To make a dipping sauce, add in the balsamic vinegar with the honey. Place in a bowl and mix.
Serve the cucumber mango rolls with the dip and enjoy!