Tok Transit drives home another $40,000 for Special Olympics Ontario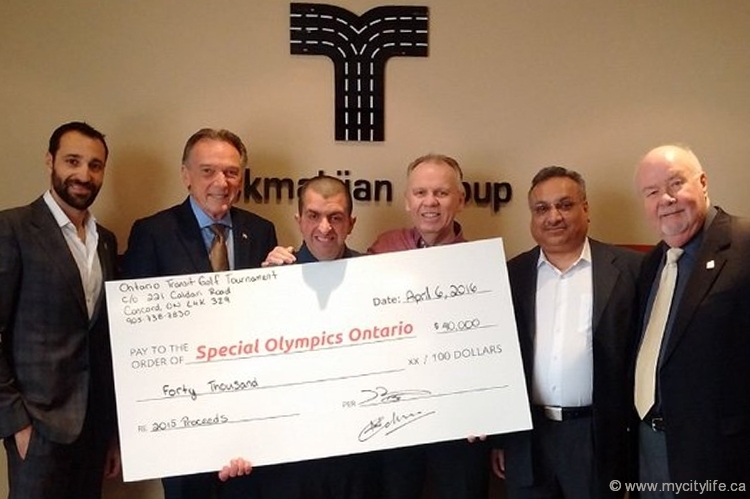 The team of transportation moguls at Toronto-based Tok Transit is passionate about more than just getting their clients from point A to point B. As longtime supporters of Special Olympics Ontario (SOO), Tok Transit contributed another $40,000 to the cause on April 6, 2016, having raised the funds at the 2015 edition of the Ontario Transit Golf Tournament.
As the company enters its 12th season of partnership with SOO, this donation brings Tok Transit's accumulative support to the threshold of $485,000, and this year's results will exceed half a million dollars — all of which goes to benefit SOO's communities, sports and competitions, families, school and youth involvement, healthy living programs, athlete leadership programs, High 5 Club and more.
Headed by the Tokmakjian family, Tok Transit was established in 2012 as a subsidiary of Tokmakjian Group that provides municipal transit services to towns and cities across the Greater Toronto Area. Having enriched the transportation offerings in York Region and Fort Erie, the company reflects the more than 30 years of experience that Tokmakjian Group has earned in the industry. The Tokmakjian family and Tokmakjian Group are also actively involved in Princess Margaret Hospital.