Get Ready For BurgerMania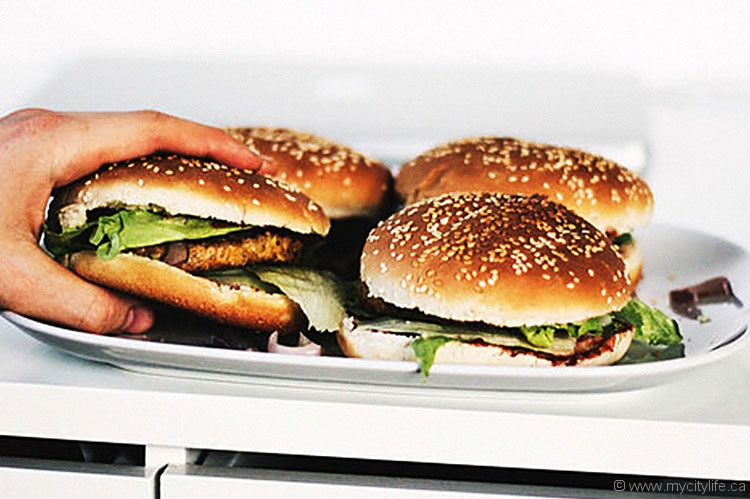 Food festivals have become an integral part of Toronto's culture. From mac and cheese, to tacos, to pizza, food festivals are popping up all over the place — but one food festival theme you probably haven't seen before is burgers. That is all about to change thanks to Rolucor Events. From July 6 to 8 it will be hosting its feature festival, BurgerMania, at Ontario Place and you definitely won't want to miss it.
"We wanted to compile the top vendors from around the city and the GTA, and bring them together to serve up their very best [burgers]," says Adam Panov, founder and president of Rolucor Events and the event producer of BurgerMania — as well as someone who is no stranger to organizing successful events and fundraisers. "Toronto is home to some of the greatest burgers in the world and I wanted to help give these restaurants the exposure they deserve as well as the opportunity to showcase their products on a grand stage."
Gathering a list of the very best establishments that Toronto has to offer, BurgerMania will be bringing you top-of-the-line burgers. From Thornhill's Golden Star, to Toronto's Holy Chuck, to Newmarket's Ground Burger Bar and even Burger Revolution from Belleville, vendors from all over are gearing up to take part in this festival.
And don't you worry about filling up too fast, because BurgerMania kept that in mind. All the burgers will be offered in a smaller format, ranging from 2 to 3 ounces and costing between $4 and $6. This way you can have three, maybe even four burgers for the price you would usually pay for one! BurgerMania will also ensure that its menus are appropriate to satisfy those with dietary restrictions. Here vegetarians and those with gluten-free diets are welcome and will not leave hungry.
On top of that, BurgerMania is designed to give you the whole burger experience. It will have vendors serving up fries, ice cream, smoothies and more, so that you won't be missing anything. And don't worry if you like to have a beer with your burger — BurgerMania has you covered thanks to its exclusive beer provider, Black Oak Brewing Co.
This family-friendly event will also have complimentary live music, entertainment and DJs playing throughout the whole weekend, wine and whiskey sampling provided by Barefoot Wine & Bubbly and J.P. Wiser's as well as a Fun Zone supplied by X Events with interactive games for the whole family. Premier Doug Ford will even be attending the event on Saturday, July 7th to join in on the festivities, meet the local vendors and maybe even flip a burger or two.
"We'd like to think that we have all the ingredients here to execute a successful burger festival," says Panov. "We just want to bring everyone together to enjoy their time and eat as much as they want and enjoy some of Toronto's very best burgers." Tickets are available for $10 and you can buy them online or at the door — but with tickets going fast you'd better pick yours up soon.