From The Vescio Family To Yours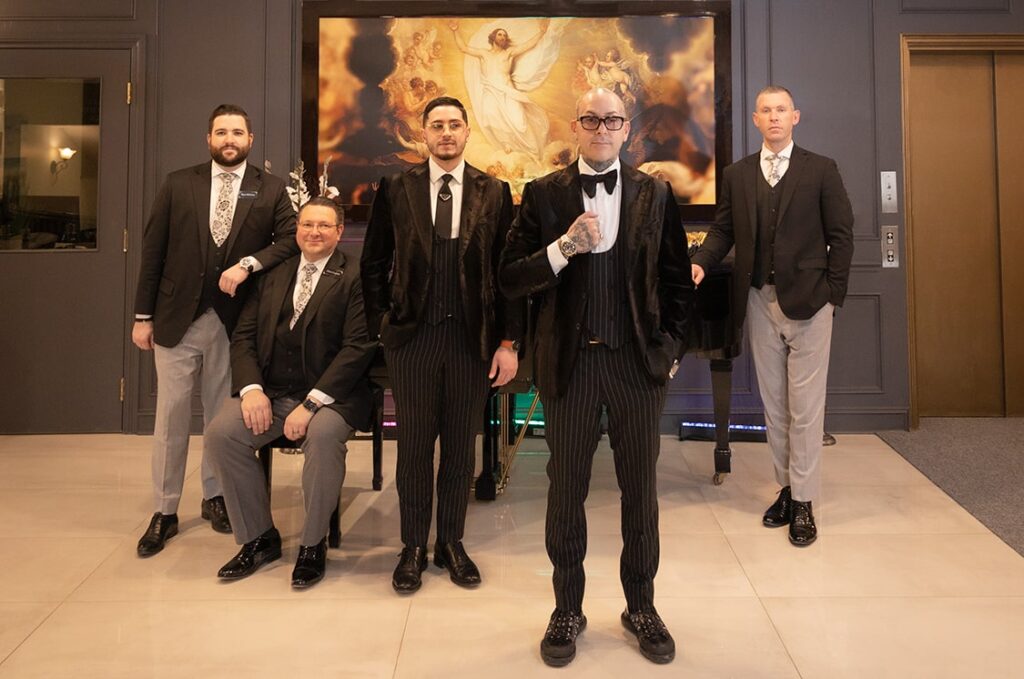 Luigi Vescio, president of Vescio Funeral Homes, discusses the importance of family and understanding grief as a journey.
Since its beginnings in 2002, Vescio Funeral Homes has prided itself on being family owned and operated. With Luigi Vescio, who's been a licensed funeral director since 1991 at the helm, his wife, Rose, handling the decor and renovations, his daughter and son, also funeral directors, offering innovative ideas that ensure excellent service in the modern age, that couldn't be more true.
"We know and understand grieving families and understand family values," Vescio shares. "Our motto is 'from our family to your family.'" He says how "grief is a journey," and builds that into his approach to work. "It's not something you can put a stopwatch to. You'll get highs and lows and they'll follow you three years down the road. It's a natural process."
Whether you're looking for funerals, burials, cremations, a celebration of life or something more specialized, every Vescio Funeral Homes service is founded on personalization. The company even has an in-house graphic artist who can customize images and printouts in any way a client wants.
As Vescio Funeral Homes is owned and operated by family, there's a true sense of care and customization when it comes to producing something for every situation. This stands in contrast to the funeral homes today that are corporately owned, which can lead to a more structured, less personal way of dealing with specifics and finishing touches.
"We know what our community wants and needs," Vescio continues. "We create a package with no extras, surprises or hidden fees."
Having been in the funeral service for this long, the impact of the local community is clear, and Vescio makes a point of stating how grateful he is for their support. "We offer free funerals for young people, nuns and clergy," he says. "If somebody is in dire straits, we're here to help them."
Currently, Vescio Funeral Homes has three locations, in Woodbridge, Toronto and Maple. Though there's distance between them, the philosophy that makes Vescio's stand above the rest is constant. "The staff believe in our philosophy. They're our extended family. They take our secret to other locations and ensure we can recreate that family-owned- and-operated feeling."
Toronto • Woodbridge • Maple
905-850-3332
vesciofuneralhome.com
@vesciofuneralhomes