Vescio Funeral Homes: Where the Tradition of Family Makes all the Difference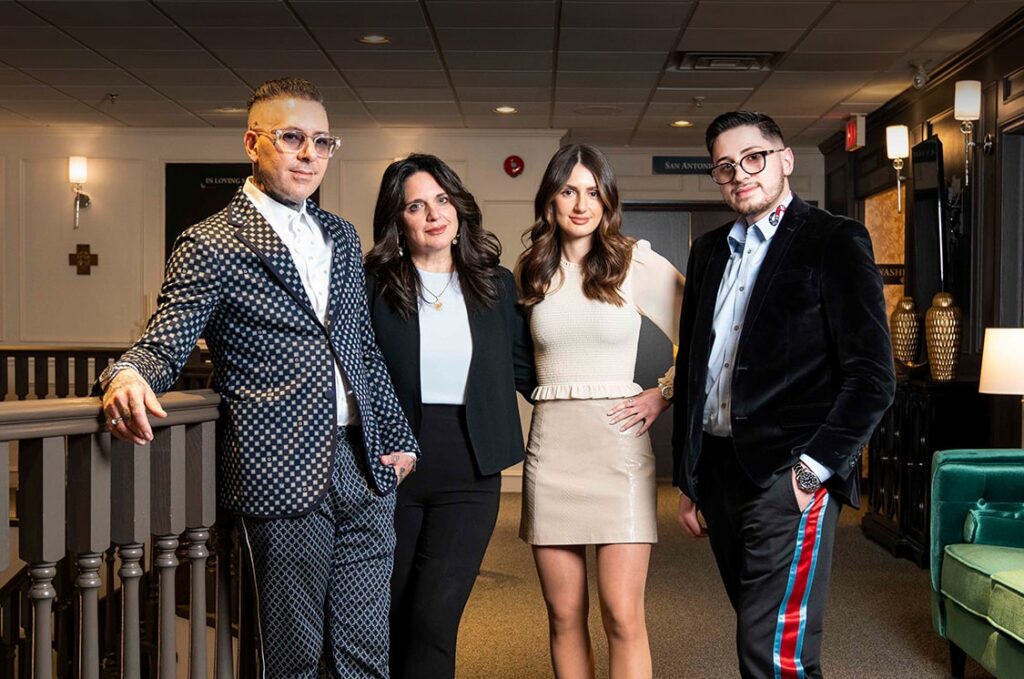 Family-owned and -operated for 38 years, Vescio Funeral Homes is dedicated to compassionate and customized service.
The passing of a loved one can leave families at their most emotional and vulnerable, just when strength and a clear mind are required. It's why so many families in Toronto, Maple and Woodbridge have turned to the experienced, caring and compassionate professionals at Vescio Funeral Homes to provide guidance through grief during these most difficult days, when final arrangements must be made and carried out.
"Our whole family has given ourselves to our business and our community for 38 years as a family-owned and -operated business," says Luigi Vescio. "We tell our families we are not the cheapest funeral home, but we provide the best value because we customize each funeral. There are no two funerals in our funeral homes that are identical. We have meetings about every funeral and discuss, given this particular family, what we can do to make it better."
This has been especially challenging during the pandemic. Vescio is respecting all the rules, and offering lengthier visiting hours, temperature checks and with public gatherings limited to 10 people, the visits are timed in 15-minute segments with deep room sanitization between visitation segments for the family. As well, Vescio Funeral Homes, being such traditionalists in the Vaughan area, fully realize the importance neighbours have in regard to any passing and have worked to include them as well.
"We go to the loved one's home, and we do a reading outside," says Luigi. "In our communities, neighbours are everything, and they come out and watch." Two white doves are then released into the air from the back of the hearse, which gives the neighbours a chance to be a part of the funeral and to say goodbye, he adds. As well, Luigi is quick to point out that all social distancing rules are rigorously followed, with the funeral director instructing neighbours via microphone and speaker to stand at least six feet apart from other households.
Vescio's three funeral homes are all staffed by highly trained professionals who attentively offer a complete range of services, including traditional funerals, Catholic Services, burial or cremation services, as well as celebration of life events, all offered with a 5-star concierge service interactive app, which attends to any family need.
For many of us, walking into a funeral home is unfamiliar. We can be in a state of shock in a foreign environment – the very definition of vulnerability. This is where Vescio Funeral Homes can help the most, as they recognize and appreciate the assistance their clients need at this most critical time. Luigi says for his family, it's all part of a higher calling of service.
"Our family believes what we do every day is a corporal work of mercy for us as Catholics, and that the talent and strength we have been given comes from God to benefit our community through their hardships," says Luigi.
During the turbulent times of the passing of a loved one, Vescio Funeral Homes can take your hand and provide a calming, compassionate and professional partnership just when you need it the most.
8101 Weston Rd., Woodbridge, Ont.
905-850-3332
2080 Dufferin St., Toronto, Ont.
416-656-3332
211 McNaughton Rd. E., Maple, Ont.
905-303-0770