Adventure Meets Security with Walkington Insurance – Vaughan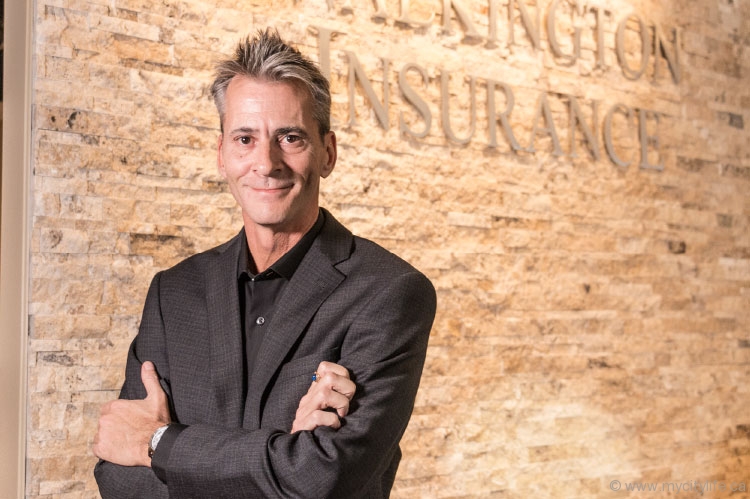 Insurance broker Mark Campbell blends his passion for traveling with his ability to build comprehensive insurance plans for jet-setters like himself.
As an avid traveller and photographer, Mark Campbell knows a thing or two about jet-setting with the safety net of a customized insurance plan. Not to mention he's also one of the most renowned insurance brokers in the province. Campbell is the head of Vaughan-based Walkington Insurance, where he fuses his love of traveling and photography with his expertise in the industry to protect his clients from the risks involved in seeing the world. (He keeps their homes and cars safe while they're on their adventure too.)
"If a client is an avid traveler, they want someone who understands and can anticipate and cover them for things that can happen when away — things that can mess up their trip and spoil their plans," says Campbell. "We do a lot of things here at the office, but something we enjoy talking about with our clients is our traveler's insurance — traveling, going away and experiencing other cultures, and at the same time being protected."
While photography was Campbell's first passion, having grown up with a father who was in the film-developing business, in his twenties he discovered he had a knack for insurance. After graduating from the University of Toronto, becoming a Registered Insurance Broker and joining the team at Walkington Insurance, he enthusiastically took over ownership and direction of the brokerage, concentrating on serving customers in the areas of personal (home, auto and travel) and commercial lines. Along the way, in 1997, the Insurance Brokers Association of Ontario recognized his talent for educating his clients on their insurance options, and asked him to become a group-discussion facilitator for aspiring brokers across Ontario.
"When we have a client, we tend to hang onto them for a really long time," says Campbell, who opened the firm's new Maple location in 2014. "We become more [like] friends than anything else. I watch their kids grow and start to drive and all that neat stuff. And that's one thing I love about this business — I'm always learning and I'm always teaching. As a newer generation comes along to drive, they're looking to me now for advice, and I love that."
By infusing his work with a genuine care for his clients' wellbeing — both at home and on their adventures — Campbell has not only built the most in-depth and comprehensive insurance plans, but also long-lasting friendships with the many savvy travelers who walk through his office door.
11399 Keele St., Suite 6, Maple, Ont.
905-833-5283
www.walkingtoninsurance.ca
Photo By Carlos A. Pinto / dolce media group