She's Got Sunshine – Sun Life Financial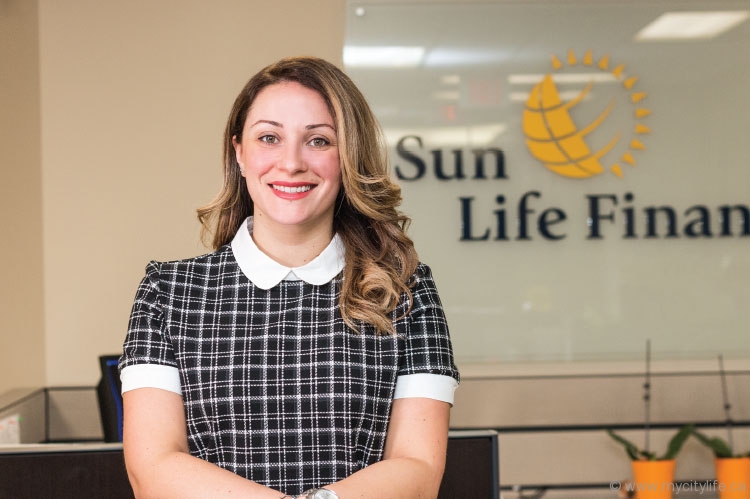 After a family tragedy, Kristina Pincente was inspired to become a Sun Life Financial advisor and navigate others through life-threatening illnesses.
Kristina Pincente was 24 years old and living her dream of owning a clothing boutique in downtown Toronto when the unthinkable happened: her 50-year-old mother was diagnosed with early onset dementia. Having never invested in critical illness insurance, the diagnosis caused Pincente's mother's life to crumble, and with it, her family's.
Pincente closed her shop to look after her mother, who soon after died of complications due to her condition. But there was a silver lining to her sadness: her mother's passing inspired Pincente to enter the insurance industry, where she could help protect others from similar tragedies via a customized policy for critical illnesses.
"That experience opened my eyes to what happens if you're not prepared, and the difficulties that go along with [a diagnosis]," says Pincente, who completed her training two years ago before joining the Sun Life Financial team in Vaughan. "A lot of people have this misconception that if you get diagnosed with something, the government's going to pay for chemo or whatever the case may be, and that's not it."
While Pincente also works in other areas of insurance such as home, life and group, it is building her clients' protective-illness insurance plans that makes her feel incredibly fulfilled.
"Now is the time you should be buying [health insurance], because you're at your healthiest"
It's a smart investment not only for her clients' financial future, but also for their peace of mind. And the sooner, the better — Pincente says you shouldn't wait until a diagnosis to invest in coverage.
"I'm 29 now, and I feel like a lot of people my age think they're invincible, but now is the time you should be buying because you're at your healthiest and the premiums will be the lowest," says Pincente. "You don't want to wait until something happens. You risk the chance of becoming uninsurable or you get rated and your insurance premiums are through the roof."
This year, Pincente is continuing to shine her light by partnering with Shine through the Rain, an organization that helps pay the bills of people struggling with critical illnesses who don't have insurance.
To protect yourself from whatever health challenges the future might have in store, connect with Pincente to schedule a complimentary, obligation-free consultation. She will build you a customized insurance policy that will keep you afloat, no matter what life throws your way.
Sun Life Financial
3300 Highway 7, Suite 401, Vaughan, Ont.
905-760-1650, ext. 2241
Cell: 416-454-2041
www.sunlife.ca/kristina.pincente
Photo by Carlos A. Pinto / Dolce Media Group