Oh so Sweet: A Bite of Pure Joy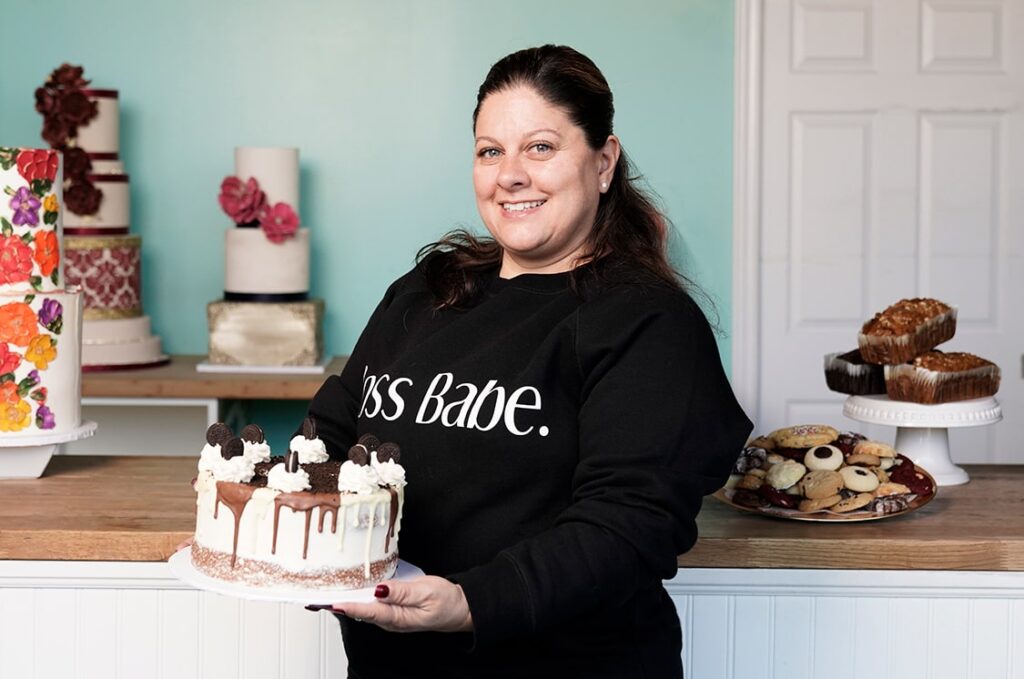 Can a treat bring someone a moment of happiness, even now? Yes! At Oh So Sweet, professional pastry chefs bake up irresistible cupcakes, brownies, pastries, cakes and even doughnuts from scratch using nut-free ingredients.
It's not easy doing business these days. Just ask Rosa Cirillo of Oh So Sweet. The shop has kept its doors open but it has had to pivot hard, and they are rising to the challenge. "I wasn't going to give up," says Cirillo. So, they changed the way they operate, offering DIY cupcake and cookie packages to customers, delivering cakes and even setting up Zoom calls for kids' birthdays. "Every day, we were trying to find something that would bring a smile to peoples' faces, and knowing we can brighten up someone's day, it means a lot to me," she says.
What started as a home business from Cirillo's own kitchen 14 years ago has turned into the go-to shop for amazing 100% nut-free (peanut & tree nut) cookies, cupcakes, brownies, pastries and cakes of all kinds – with gluten free, egg-free and dairy-free options, too. And beginning in March, they'll be serving up soft-serve ice cream with loads of fun toppings to choose from. Licking an ice cream cone, taking a bite of a doughnut or eating a piece of delicious birthday cake may not sound like a big deal, but it really is, especially if you have kids with allergies. Cirillo gets choked up just talking about it. "When people call me and say, 'Thank you, my child has never had that,' and they put their kids on the phone to say thank you as well, it just touches my heart," she says.
Oh So Sweet has delivered sweet treats to frontline workers, nursing homes and hospitals. "We want to make them feel good as well, because everybody's working for each other," says Cirillo.
Her motto? You have to do what you have to do! "You have to make the best of every situation," she says. "We have to try and stay positive."
8099 Weston Rd., Unit 15, Vaughan, Ont.
905-265-9898
www.ohsosweet.ca