Great to Hear: Better Hearing, Better Health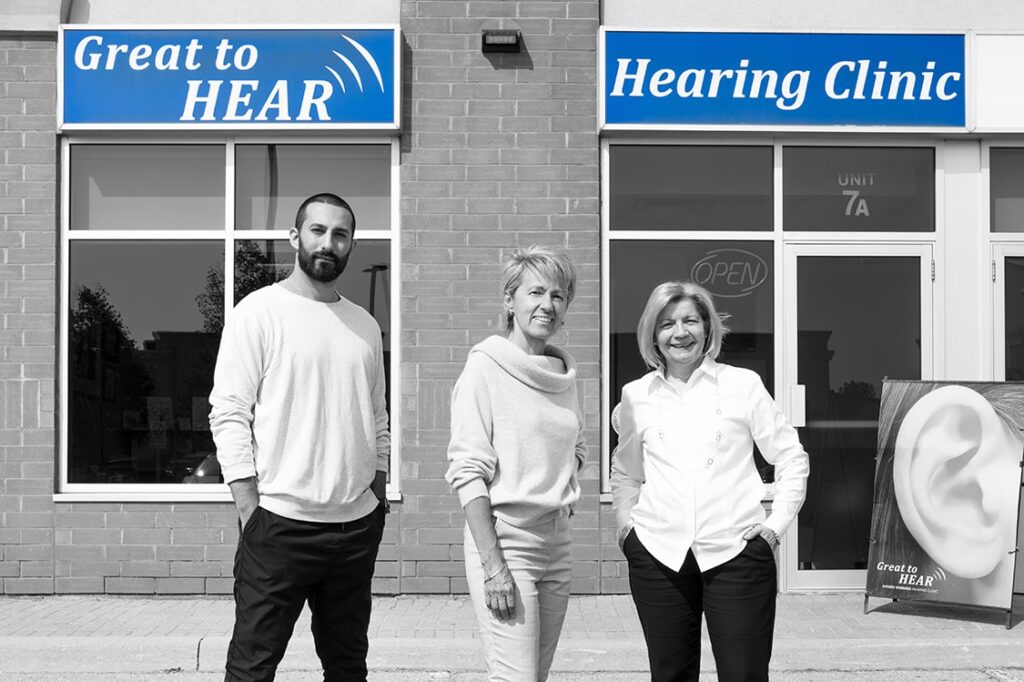 At Great to Hear, clients are getting all the help they need to integrate mind, body and spirit for a better future using breakthrough technological advances.
Hearing loss isn't just about losing your hearing — it affects all aspects of our lives. Studies show that adults with untreated hearing loss experience a 30 per cent to 40 per cent faster decline in cognitive abilities, and they have a significantly higher incidence of feelings of isolation and depression.
That's why Great to Hear offers more than just hearing devices, it offers hope for a better life. "New technology was released in early 2020, including a special hearing device, a 'Healthable,' which does so much more than just help people with their hearing," says Kris Romano, a Hearing Instrument Specialist. In fact, it enables users to take a proactive approach to their hearing and their wellness, too.
How can a hearing device do this? "Today's devices have come a long way; they're high-tech and sophisticated with AI features that are really futuristic," says Ida Massarella, co-owner of Great to Hear. Myriad features, including language translation and TV streaming, make lives easier, as does a feature that enhances sound quality for users around people who are wearing face masks.


A "Reminders" feature allows a family member to send a reminder to take medication, for instance, that will sound within the user's hearing aid anywhere in the world. Similarly, a family member can connect easily with a parent, for instance, reminding them of their tee time on the golf course. "That motivates us. It's like having your own personal life coach talking to you," says Romano.
These new devices offer remote programming and diagnostics, and with body and brain tracking, the hours of social engagement and time spent actively listening can be tracked, along with activity and movement. These features can give the user a snapshot of their overall health. And clients are onboard. "Many of our clients are hesitant in the beginning, then they love it," says Clara Russiello, co-owner of Great to Hear. Technology is really pushing the envelope and helping everyone in a family help one another, she adds. "Millennials are assisting, and grandchildren are bringing their grandparents along."
But it's not just older people who suffer with hearing loss. "It's rising among younger people, too," says Romano, and that's why he's working hard to reach out to elementary and high-school kids by trying to get high-profile musicians and recording artists to spread the message about how important it is to protect their hearing.
All this effort is paying off for Great to Hear. It is the seven-time winner of the Top Hearing Clinic in Vaughan; the company has won the Small Business Award from the Vaughan Chamber of Commerce; and Great to Hear is a finalist in the Health and Wellness category for 2020. Receiving this validation means a lot to the business.
"Everyone is so diligent about taking care of their physical health, but we want to put more of a focus on our brain health," says Massarella. "It's important to keep our brain stimulated by the sounds we hear around us and to exercise the brain with conversations and interactions with our environment for more robust everyday living and to help us thrive in the future."
8787 Weston Rd., Unit 7A, Woodbridge, Ont.
905-850-7997