Great to Hear: Honour Your Hearing Health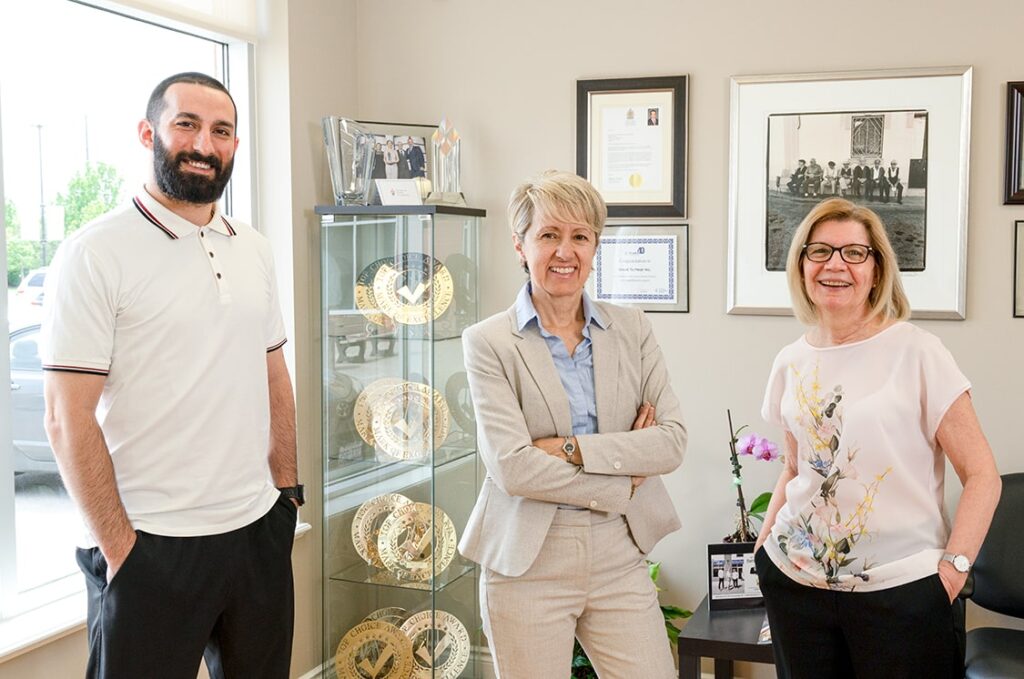 At Great to Hear, clients are getting all the advantages that experience brings. This year, the clinic is celebrating a decade of serving the community. And everyone benefits — but the first step starts with you.
What's the secret to the 10-year success of a hearing clinic? It's simple. According to the team at Great to Hear, it's all about building client relationships "using honesty," says co-owner Clara Russiello, "integrity," adds Ida Massarella, co-owner, and "consistency," affirms Hearing Instrument Specialist Kris Romano.
It's that winning combination that has earned Great to Hear the distinction of being Vaughan's top hearing clinic for the past nine years. As well, they won the Vaughan Chamber of Commerce Business Achievement Award in the Small Business category — and were finalists in the Health and Wellness category! These and other industry-specific awards fuel their drive to expand their community outreach, bringing back sound to their valued clientele.
Although the past few years have proved challenging for us all, it has "called us to adapt," says Romano. "The focus is now on helping people restore their relationships, and this has allowed us to help them understand just how important hearing is in that process," adds Massarella. To emend the feelings of social isolation that may ultimately affect their mental health, "it all starts with providing a welcoming and safe environment," says Russiello.
From hosting community events to running charitable outreach programs both locally and on foreign soil, they've always promoted the importance of maintaining good hearing health — "the way we get annual medical checkups for our eyes, for example," remarks Russiello.
There are more than 200 medications on the market today that are known to cause hearing loss.
The message is being heard loud and clear, with boomers hitting milestone birthdays and retiring becoming aware of natural hearing loss as they age but actively seeking the latest devices so they "can be in the best of health before they travel and enjoy the world," says Massarella.
8787 Weston Rd., Unit 7A, Woodbridge, Ont.
905-850-7997
www.GreatToHear.ca