Raw, Soulful & Firmly Authentic: Sarah Jordan & Matt Von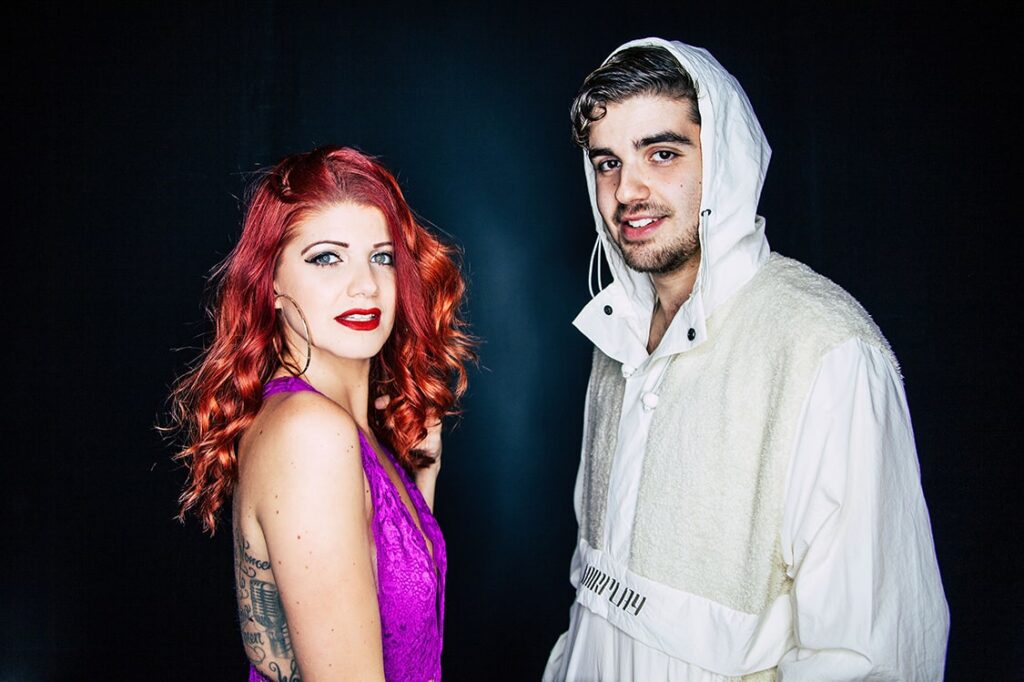 Not only are Sarah and Matt best friends, but they're also a dynamic musical duet. However, before the siblings began collaborating, they were the music in each other's lives when they had reached their lowest points, only to climb back up together and take on the world one note at a time.
Sarah Jordan and Matt Von aren't your usual siblings. Not only are they best friends, but they've also been playing music together as far back as they can remember, and it was the music that provided them hope during their darkest times. Sarah recalls her tumultuous childhood: "Personally, as a brother and sister, we have been through a lot. Our upbringing and childhood wasn't the easiest, as family drama and turmoil truly became a focal point of our youth. The ups and downs in our lives have forced us to be the independent, headstrong, optimistic individuals we are today."
Sarah's sound is more pop/dance/soul. Her vocals are powerful and have a soulful, edgy, sensual punch to them. Matt's sound is more vulnerable, raw, emotional and firmly authentic.
Recently, the duo released their first three songs. Matt articulates: "We have released three singles together as a duo since March 2019, worked with producers from the United States on a dance/EDM track and released one remix of our first single, 'Great Escape,' which came out earlier in 2020. The luscious harmonies and brother-sister connection is what draws people to us."
We love typical, classic Italian food, so we are glad that we live in Vaughan, Ont., for this specific reason
Sarah is of the belief that much of their success has been a product of how they dealt with growing up in a dysfunctional family. "Our family broke apart when we were young. Our parents divorced about five years ago. This change, for both of us, was very difficult and overwhelming for us, emotionally and personally. However, we were able to stick together and help each other through the toughest and darkest of times. We were able to see the light at the end of the tunnel, with a lot of laughter, cherished times spent together and, of course, our music."
Music has always been a constant in their lives. Sarah was playing piano at age six and taking singing lessons at age 10. While attending York University, Sarah studied jazz. Today, she's an elementary school music teacher. Matt was enrolled in guitar lessons by the tender age of eight. After learning the guitar, he developed a passion for singing. Upon graduating from high school, Matt studied music at York University, focusing on vocals and guitar.
When Matt and Sarah aren't immersed in their music, they turn to their second passion, food. "We love typical, classic Italian food, so we are glad that we live in Vaughan, Ont., for this specific reason. We often perform in Vaughan at many bars, restaurants and corporate events. Some of these venues include Fionn MacCool's, The Burg [Village Pub] and many more."
For Sarah and Matt, music has been the guiding focus of their lives. But perhaps what's more important is that, not only do they play music to spread infectious hope and positivity, but also the music has stayed with them since the beginning and continues to make their relationship deeper and stronger.
www.sarahandmattmusic.com
@sarahandmattmusic
Interview by Cassandra Giammarco