Vaughan's First BB Glow Provider – Gianna Ugolini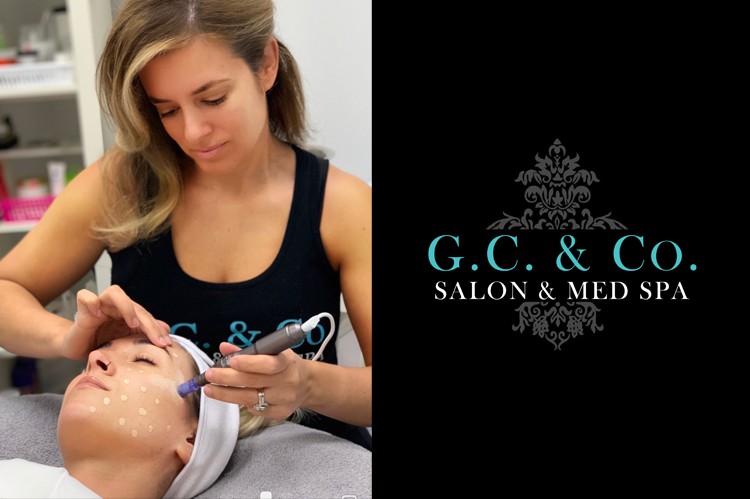 Gianna of GC & Co. Salon & Med Spa is thrilled to be the first facialist in Vaughan, Ontario to bring you the hottest anti-aging trend in South Korea and Europe. "The BB Glow."
This treatment will make your skin look smooth and radiant without wearing foundation. The majority of us have an uneven skin tone due to aging, hormones, UV rays and stress all of which impact the vibrancy of our skin.
This Health Canada approved serum is infused into the skin using Non-Invasive Microneedling Technology. It safely provides instant and gradual lightening for age spots, sun spots and discolouration caused by acne, providing light coverage to camouflage all your skin's imperfections for up to 6 months.
Loaded with antioxidants that fight damage caused by free radicals and safe for all skin types, but best of all it is FREE of kojic acid, arbutin, hydroquinone, mineral oils, magnesium aluminum silicate, talc, iron oxides and comedogenic substances (which can cause acne).
Each treatment involves a deep cleanse, a lightening/ brightening peel, light extractions, microdermabrasion, Gianna's signature contour massage, lymphatic drainage, infusion of brightening serum using microneedling followed by infusion of BB Glow serum using microneedling.
Visit @gianna_gcandco for demo videos and more information.
G.C. & Co. Salon & Med Spa
6175 Hwy 7, Unit 7
Woodbridge, Ont.
416-527-1023
www.giannacathy.com
@gianna_gcandco