A Customer-First Philosophy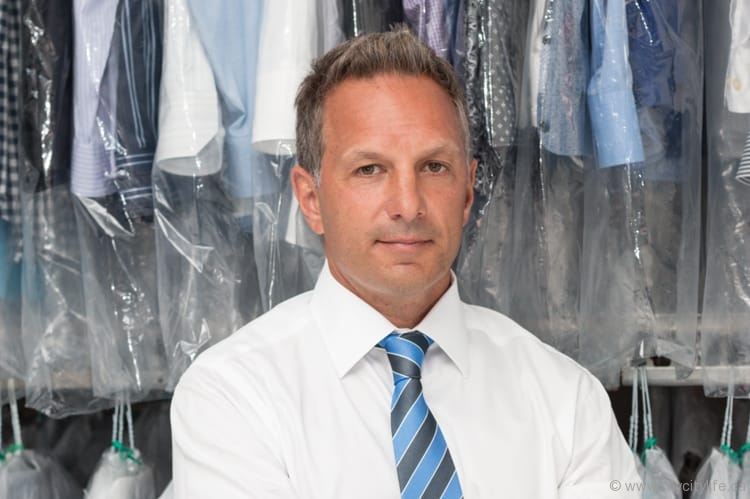 North Park Cleaners owner Rick Lamanna on building a successful dry-cleaning enterprise.
When Ernesto Lamanna got into the dry-cleaning business in 1954, he exhibited precision and a scrupulous attention to detail like few others in the industry. "He was always in the trenches, making sure that each garment had his personal attention. He wasn't going to neglect anything that came into his shop," says his son, Rick Lamanna, owner of North Park Cleaners.
Similar to the clothing he would handle, Ernesto applied his detail-oriented approach to his customers. "He always preached to me the importance of quality care in respect to each and every garment — to treat every garment and look after your clientele as best as possible."
Rick, 46, adopted his father's philosophy to develop a paragon business model that has North Park Cleaners celebrating a quarter century in the industry this year. "It's hard to believe that it's been 25 years that I've been doing this," says Rick. "I enjoy dealing with the people within the area and friends associated with the business."
Rick's affable and courteous nature toward his customers has enabled North Park Cleaners to grow. He currently has more than 30 employees and two locations that exceed 10,000 square feet.
Placing a premium on customer service and satisfaction is what Rick deems the most valuable business lesson he learned from his father. "Never neglect the customer," Rick says, "the customer is first. Whatever the customer wants is what you need to do."
However, Rick, a modest individual, will not take sole credit for his company's success. "It starts with our front counter. The customers always tell me that our front-end employees always make them feel welcomed and that their service and commitment to them is off the charts."
Since the company's inception in 1990, Rick has strived to have his staff and company uphold a certain standard of commitment, respect and quality service. "I like to look at what I do as representing me. Everything that comes out of my location — it reflects North Park Cleaners."
630 Aberdeen Ave.
Woodbridge, Ont.
905-851-9953
4101 Rutherford Rd., Unit 6
Woodbridge, Ont.
905-851-1818