Pan Am Torch Relay Ignites Vaughan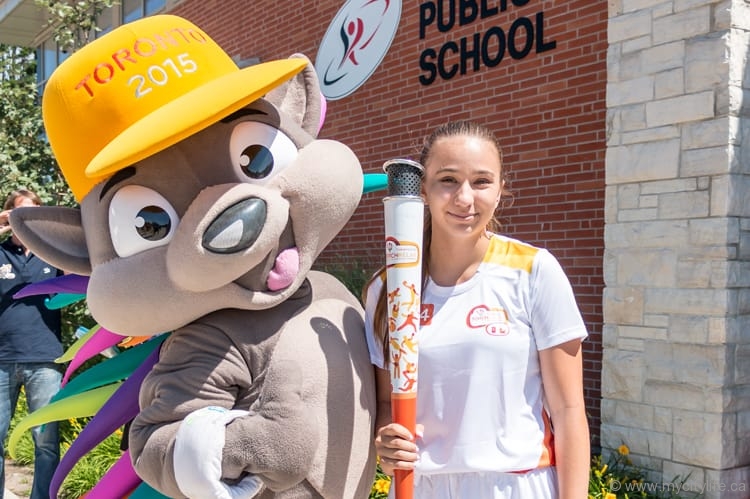 City Life follows the Pan Am Games Torch Relay throughout Vaughan as it visits Kleinburg Public School and city hall.
On June 24, the Pan Am Games torch passed through Vaughan, the 25th stop on the 41-day torch relay. Woodbridge, Kleinburg, Maple and Thornhill were a lucky four of more than 130 communities on the tour to see the flame before it made its way to the Rogers Centre for the opening ceremonies on July 10.
Hundreds of students of Kleinburg Public School gathered on the school's front lawn, fervently waving their handcrafted flags of the 41 countries that would be participating in the games as the torch arrived. When torchbearer Caroline Grech passed the flame to Kiara Leber, a Grade 8 student at Kleinburg Public School, the crowd erupted in jubilation.
"We have a very highly supportive community and parents as well as great kids and staff, and you can tell by the energy out there," says the principal of Kleinburg Public School, Greg Morandi.
In the afternoon, the torch made its way to city hall, where guests enjoyed musical performances by Samba Squad, Jordan Mowat and Manitou Mkwa Singers. Mayor Maurizio Bevilacqua, MPP Steven Del Duca and MP Julian Fantino were also in attendance. After hockey broadcaster Andi Petrillo lit the cauldron at city hall, she offered advice to the youth in the crowd. "Always chase your passion. Never let it burn out."