Gianna Ugolini and Cathy Korbis: Gc&Co Salon And Med Spa, The Ultimate Beauty Experience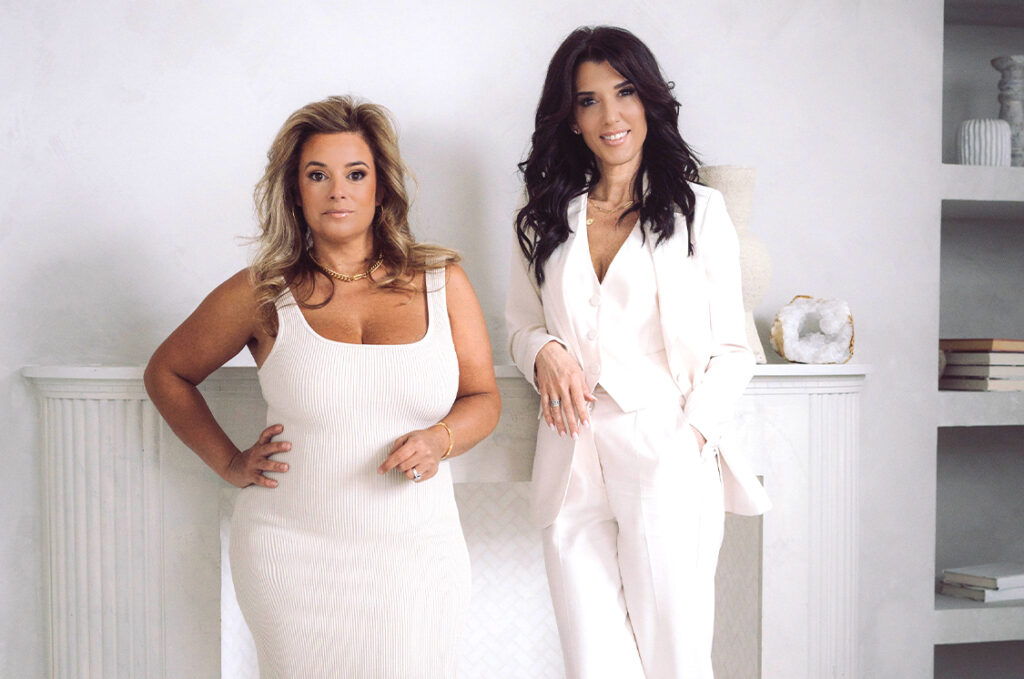 GC&Co Salon and Med Spa offers the best in the business when it comes to hair, facial and body treatments.
Gianna Ugolini and Cathy Korbis make up the best-friend duo that took their passion for the beauty industry to the next level. Ugolini and Korbis knew that their combined talents and experience would be an asset to the Vaughan community so, in 2012, they partnered up and opened GC&Co Salon and Med Spa and have been providing the community with luscious locks and supple skin ever since.
Korbis originally comes from Montreal, working as a hairdresser for over 25 years and continuing her training all over, including in New York, California and Toronto. Throughout her time in the industry, she has become well-known for her "invisible layering" technique, which removes weight and adds movement to the hair while keeping its length. Along with their industry-leading haircolouring techniques, GC&Co also excels in providing unique treatments. "We are known for our hair Botox, a deep conditioning treatment that repairs, smooths and strengthens damaged hair for a frizz-free look. We also love that it cuts your blow-dry time in half! It's our No. 1 chemical treatment and lasts four to six months," says Korbis.
Korbis is a balayage and hair-cutting specialist who is also a certified technical educator for an industry-leading brand. This allows her to learn, expand and share her passion within the industry. Ugolini is a master facialist and skin-care coach who has been in the industry since 1995. She is renowned for her facial contour massage and lymphatic drainage technique, both of which are featured in all her facials.
Gianna offers a variety of facial treatments, the most popular being the NEW JLo Glow Facial. "I am a Hydrafacial Provider and when I found out that Jennifer Lopez partnered with Hydrafacial to develop a booster serum for that perfect glow factor, I was so excited!! So I created the JLo Glow Facial and wanted it to be a game changer in my treatment room … it's a combination of the Hydrafacial, my signature facial, RF skin tightening along the jawline, microcurrent for muscle tightening and, of course, my contour massage featuring my White Jade Gua Sha tool … a combo like this leaves skin looking fresh and insanely gorgeous!!" says Ugolini.
What makes GC&Co Salon unique is the incredible feeling of family that clients get when entering the salon. Clients feel that they are part of the GC&Co family. With their 27-plus years of experience in this industry, Ugolini and Korbis know that customer satisfaction comes first. "We try to make everyone feel as comfortable as possible and listen to all their needs for each of their services," says Ugolini.
Driven by the upcoming trends and techniques, both Ugolini and Korbis travel abroad at least once a year to get trained on the latest and greatest skincare and hair-care trends.
The combined expertise of the GC&Co Salon and Med Spa leaders is carried throughout the team. GC&Co Salon and Med Spa offers the best in the business when it comes to hair, skin-care and body treatments.
6175 Hwy 7, Unit 7B, Woodbridge, Ont.
905-851-0008
www.gcandco.ca
@gianna_gcandco
@gcandco_