The Vaughan Food Bank: The Heart and Soul of a Caring Community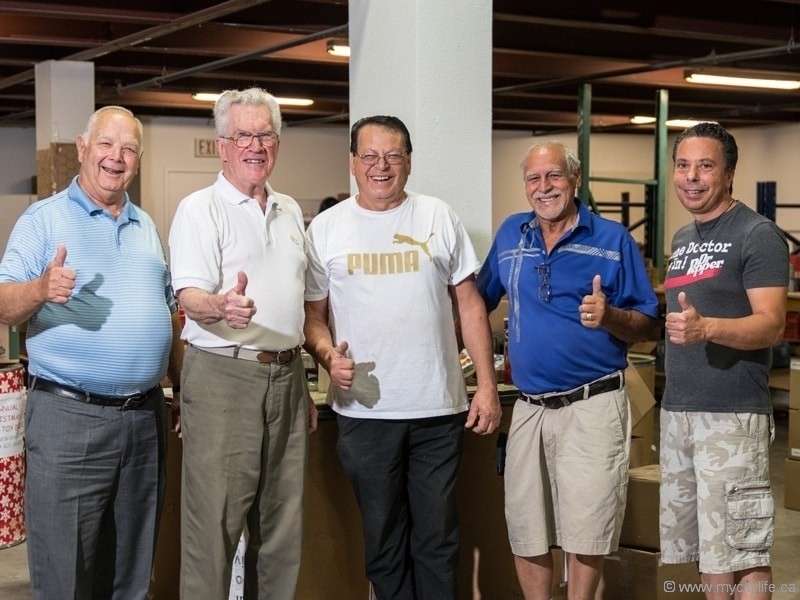 The Vaughan Food Bank has been helping those in the community for decades and thanks to its new location, it has no plans on stopping anytime soon.

There is no question Vaughan, Ont., is booming: it's one of the fastest-growing regions in Canada, if not North America. It has a new subway to a new and burgeoning Metropolitan Centre and downtown. It has new exhibits and venues showcasing culture and the arts. It has new, upscale retail supercentres and public institutions and one of the highest standards of living in the country, as evidenced by the magnificent homes and estates dotting the region. It also has a food bank.
Seemingly incongruent to the wealth and prosperity on display daily in the region, the Vaughan Food Bank at 5732 Highway 7 in Woodbridge, Ont., brings a much-needed public service to thousands every year in this land of plenty.
It has been doing so since 1995, having just moved to its new location last year in search of a larger space to accommodate its growing need. The Food Bank donates more than one million meals per year from this facility, many to individuals and families, and many to various agencies throughout York Region that in turn do community outreach.
"Our new warehouse is unbelievable," says Peter Wixson, president of the Vaughan Community Information Centre and executive director of the Vaughan Food Bank, which is an arm of the Information Centre. "We're able to drive right inside during bad weather to unload and sort, and our volunteers are better prepared to work in this extremely safe environment."
"We screen all the people who come in, and not all food banks do that"
The new and larger space also allows the Vaughan Food Bank to provide something to its clients you may not have considered: more confidentiality.
"We screen all the people who come in, and not all food banks do that," says Wixson, a volunteer for 30 years. "We ask for photo ID, proof of income, proof of residence and rental agreements, and from this information we can be sure if they actually need the food bank, so we can be assured we are truly helping the needy."
Like so many other non-profit community service organizations, the foundation and strength of the Vaughan Food Bank are in its volunteers. In fact, it is operated entirely by volunteers — there are no paid staff. It is supported by contributions from various corporations and generous individuals, as it receives no monetary support from municipal, provincial or federal governments. It is open Monday through Friday from 9 a.m. to 4 p.m. for operations, and Thursday and Friday from 10 a.m. to 4 p.m. for clients.
For potential volunteers, this is the ideal place to dedicate some hours that provide a real sense of giving back to the less fortunate in their community. For students, community and corporate groups, or caring individuals, the Vaughan Food Bank is grateful for their valuable time. As they say, "Hunger takes no holiday."
Vaughan may indeed be booming, but the Vaughan Food Bank is testament that it is also a caring and compassionate community full of people with heart. And that is, quite possibly, its greatest wealth.
www.vaughanfoodbank.ca
Written by Rick Muller
Interviewed by Victoria Scott
Photography By Carlos A. Pinto