The Bell-MTE MobileNet Advantage: Keeping Vaughan's Corporate Consumers Connected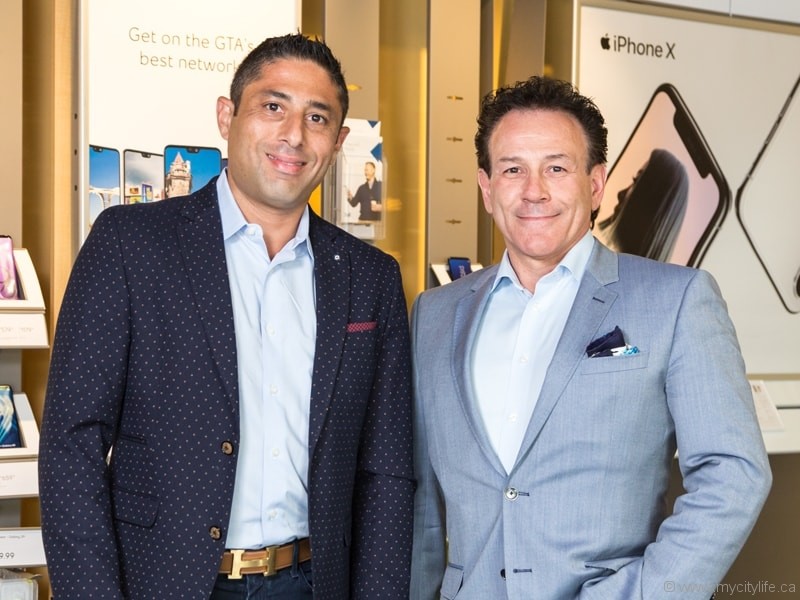 Experience, knowledge and service truly capture what Mario Kapralos and his team have created for their clients at MTE MobileNet Inc.

Mario Kapralos was 24 years old and working as a letter carrier when his career took a turn. With his afternoons free, he started selling audio equipment for a friend's business before moving on to a new piece of technology, the Alpine in-car mobile phone. From there it evolved into strictly selling mobile phones, and he has never looked back.
In 1986, he had a two-line ad in a national Canadian newspaper and he was armed with a Motorola mobile phone in his mailbag. Now, 32 years later, Kapralos is still selling mobile phones, only he does it as a dealer for Bell Mobility with his company, MTE MobileNet Inc. Known primarily as a corporate mobility dealer, the company's specialty for the past 12 years, it can still help out with consumers' phone and technological needs.
"As a Bell dealer you have to carry all their products, so we'll do retail mobile phones, we'll also do home phone, Internet, satellite and Fibe TV," says Kapralos. "But our main focus here is corporate mobility; it is what we specialize in."
With over 600 corporate accounts across Canada, the team at MTE takes care of everything for its clients. Whether that's with servicing phones or dealing with billing issues, MTE is a one-stop shop for its clients, says Kapralos.
The staff's years of experience in this industry paired with its dedication to service set MTE apart from its competition. For its corporate accounts, MTE offers quantity-based discounts and will provide accessories, including skins, lighter adaptors and tempered-glass screen protectors, for free. As well, MTE offers port credits — that is, compensation should you receive penalties after leaving an existing carrier — and provides clients with spare phones should they ever need to service one of their devices.
"To be in the business 32 years, it's few and far between, so we do have that experience and we do have the connections"
Having worked in this industry for years, MTE has acquired many diverse clients across the country and even in Vaughan, Ont., itself. "To be in the business 32 years, it's few and far between, so we do have that experience and we do have the connections," says Kapralos. In fact, some of MTE's clients include the City of Vaughan, which it has worked with for over 10 years, as well as various construction-based companies and Toronto-based City Taxi.
As a successful business owner within the community of Vaughan, Kapralos recognizes the value in giving back to others and taking part in community involvement. As such, MTE has organized various golf tournaments to support liver disease, through which the company has been able to raise over $100,000. As well, each year MTE donates over $10,000 worth of equipment to event fundraisers. "It's always good to give back to the community," says Kapralos.
info@mtemobilenet.com
Photography By Carlos A. Pinto