Mark Salerno: Salerno Realty Inc.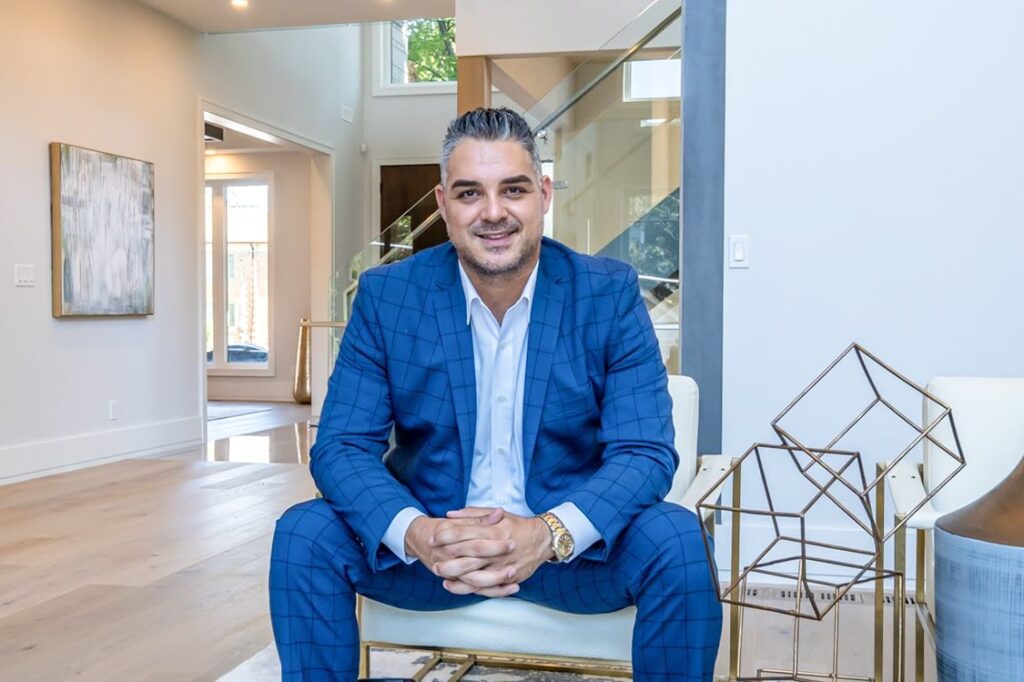 Vaughan's No. 1 Realtor Mark Salerno and his team continue their industry-leading presence on social media with innovative market strategies.
One of the most surprising business aspects of 2020 has been the continued strength and resiliency of residential real estate. According to the Toronto Regional Real Estate Board, sales in the city increased 42 per cent in September year over year. Much of this is due to the dogged determination of Ontario realtors, with independent boutique brokerage Salerno Realty Inc. of Kleinburg, Ont., emerging as a leading innovator.
Celebrating its 50th anniversary in 2020, the company's president and Broker of Record, Mark Salerno, has been a worldwide trend-setter in the use of social media for many years, changing how real estate is transacted. "For me, social media has been a big part of the business for quite some time," says Mark.
Mark's passion for real estate came from his father, Mario, who founded the company in 1970. "He passed down to me that you've always got to be truthful and respectful with people, putting their needs as a priority. And if you do those things and work hard, it will work out for you," recalls Mark.
Real estate has always been a people business, and Mark's social media content clearly shows he is knowledgeable, authentic, passionate and engaging. He works without a net and a script during his live videos, not afraid to jump into a pool to keep viewers entertained and informed.
People Realize The Value And Five-star Level Of Service That We Provide, And We Won't Do Anything Less
Mark has started a podcast series on how to do everything in real estate and to continue to provide value to his clients and brokers who follow him worldwide.
"People realize the value and five-star level of service that we provide, and we won't do anything less," says Mark. "My team takes care of all types of residential properties, whether it is a detached home, townhouse or a condo lease and commercial properties, whereas I focus on the luxury properties."
Through dedication and diligence, Mark and his team are now No. 1 in Real Estate Individual and Team in Vaughan, as per Multiple Listing Service. With professionalism and integrity, Salerno Realty has become a leader known for its honest, trustworthy and always innovative approach to real estate. "I could never do this without my supportive wife and kids," says Mark. "Having a job that demands long hours, their support is everything to my success."
10472 Islington Ave., Unit 1, Kleinburg, Ont.
416-460-2118, Ext. 201