Lily Librach: Broadway Bound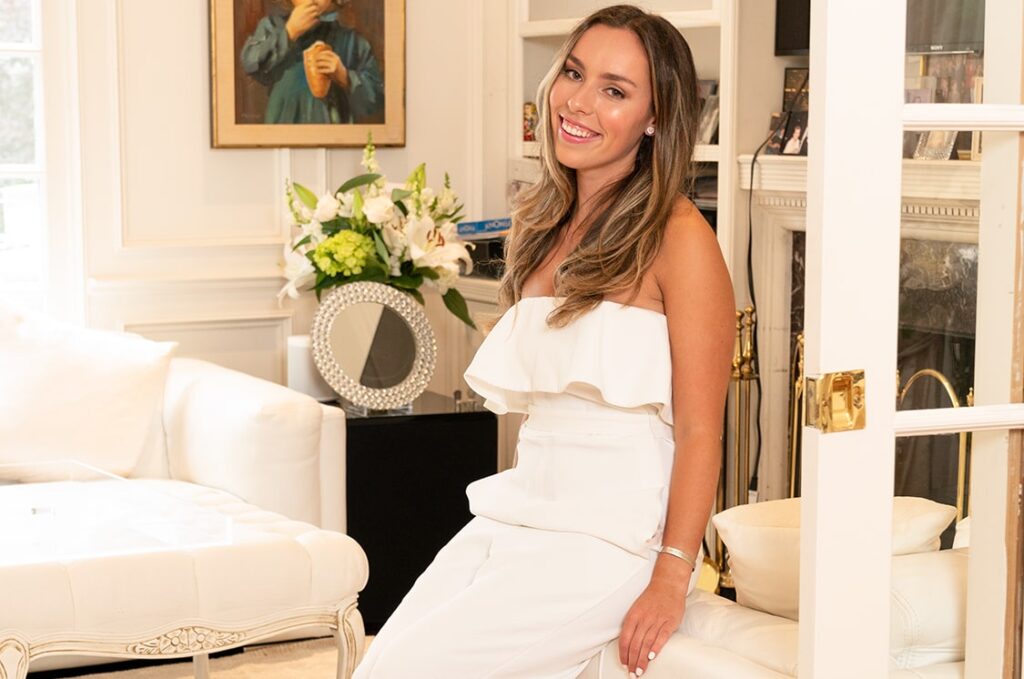 Lily Librach is the whole package. She's a young singer, attending NYU in the fall and has enormous potential. When she's not working on her chosen craft, she's involved in multiple charities. Her foremost goal in life has always been to help those less fortunate.
Lily Librach recently sat down for an interview with City Life Magazine. This beyond-entertaining 22-year-old with a heart of gold and a contagious, enthusiastic personality, filled with an unmatched degree of empathy and altruism, reminded me of a modern-day Mary Poppins. A few days prior to the interview, Lily completed Birthright, a 10-day heritage trip to Israel for young Jews. After having the opportunity to visit her Jewish roots, Lily shared her big news with us. In September, Lily will be beginning her master of music in vocal performance with a specialization in musical theatre and an advanced certificate in vocal pedagogy at New York University.
"I don't want to say I'm being forced into this profession, but I don't have any other choice! It's what I love to do"
ZOOMER
The daughter of popular Zoomer Radio talk-show host Judy Librach, Lily has always dreamt of the big lights on Broadway. "When I was five years old, my mom had a launch for her book, and she asked me to sing the song For Good from the hit play Wicked with her. I just remember the feeling when I sang and looking at everyone's faces knowing that I was doing something good." Ever since that moment, singing has been Lily's passion. The first show she ever appeared in, at eight years old, was Annie, where she sang the uplifting song "Tomorrow." The previous summer, she had broken her leg and couldn't attend camp with her friends, prompting her mom to sign Lily up for singing lessons. "We found out the show was Annie." Lily rushed home and memorized the entire movie. Needless to say, she nailed the audition.
When Lily's not wowing the world with her voice, she can be seen giving back to the community. In fact, she's involved with a plethora of charities, including the ICRF (Israel Cancer Research Fund). "ICRF has always held a very special place in my heart, and I've performed for them for many, many years. When I'm singing to bring hope to people, that's when I'm my happiest."
Some of the highlights thus far in Lily's short career have been her memorable performance as Maria in The Sound of Music with the 40-piece North York Concert Orchestra. As well, Lily was named a top-10 finalist in Mirvish's worldwide Show Tune Idol competition. Lily recently performed with the Harold Green Jewish Theatre Company, where she sang and did a reading of a new play by Canadian award-winning writer Emil Sher. This spring, she starred as Lillian Holiday in Kurt Weill and Bertolt Brecht's Happy End at Theatre Sheridan, directed by Allyson McMackon, with music directed by Jonathan Corkal-Astorga.
JACOB'S LADDER
Lily's favourite day of the week is Sunday. "Every Sunday, myself and so many talented artists have gotten on Zoom and sung for families with special needs in the community. Each week, it is clear that Jacob is with us, and his soul, presence and smile is felt on every Zoom call."
Lily remembers her friend, Jacob, fondly, who recently passed away from a very rare genetic neurodegenerative disease called Canavan's. "Jacob was only supposed to be alive for a few years, but against all odds, he lived until 21. He is one of the reasons that I went into musical theatre. Music was everything to Jacob, as he did not have the ability to perform many daily functions, such as eating, talking or walking. Music was really the way in which Jacob connected with people on a deeper level, and luckily I have had the chance to sing to Jacob for many years, and there really was nothing like it." In 1998, The Canadian Foundation for Control of Neurodegenerative Disease was founded. It's also known as Jacob's Ladder. jacobsladder.ca
WOMEN OF ACTION
On Sunday, May 15, Lily was back in front of a crowd for the first time since the pandemic reared its ugly head in 2020. She was singing at the 20th Anniversary Women of Action (WOA) Celebration, co-chaired by the ICRF. WOA recognizes outstanding women who have made a difference through their achievements, leadership and dedication in the business, medical and philanthropic communities. Before an enthusiastic crowd, she sang the song Rise Above in memory of Jacob.
What's next for Lily? After graduating from NYU, she envisions herself on Broadway and acting in theatre, film and television all across North America. "I don't want to say I'm being forced into this profession, but I don't have any other choice! It's what I love to do."