You Snooze, You Lose (the Booze) – Aperol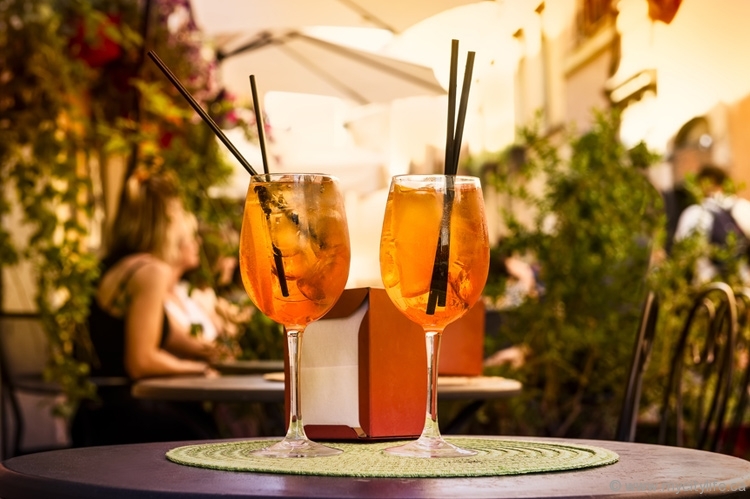 Where'd the Aperol go? This season, the aperitif has been near impossible to find, leaving an alco-hole in our hearts. City Life investigates the disappearance of 2016's favourite summer drink.
Every summer has a song, a film — and a drink. And as the curtain draws on #SummerSixteen, throughout which we noticed a particular section of the liquor store to be continuously "Out of Stock," there's no question of what this season's signature drink was: the aperitif.
This year, Campari and Aperol were hotter than a sizzling July afternoon, and their popularity has segued into this final month of sunshine. The bright orange Italian liquor has flown off the shelves this year, according to Genevieve Tomney, LCBO's media relations coordinator.
"From the end of May to date, Aperol has had sales of $362,762 — that's up nearly 40 per cent over the same period of time last year," says Tomney. "Campari sales are also up almost 20 per cent."
Aperitif's swift swell of popularity this year is linked to renewed interest in the classic Aperol Spritz cocktail, a simple yet scrumptious blend of Aperol, Prosecco and club soda. The drink has been spotted on bar and restaurant patios all season, securing its title as one of 2016's favourite summer refreshers. As a result of the buzz around the beverage, Aperol and Campari have been tough to find, with replenished stock being claimed faster than you can say, "shaken, not stirred."
"LCBO has been working closely with our supplier to keep up with the demand for this product and have been restocking on an ongoing basis throughout the summer," says Tomney.
Here's hoping that the heat surrounding this popular beverage cools down enough to let aperitif fanatics get their hands on a bottle before summertime comes to a close. In the meantime, Tomney suggests sipping on one of this season's other tasty trends, like craft spirits (try Beattie's Farm Crafted Vodka or Georgian Bay Vodka, which won double gold at the San Francisco World Spirits Competition) and flavoured rums (Captain Morgan Pineapple Rum, Bacardi Coconut and Bacardi Tangerine are all-new and in-demand this year). Another hot topic is Drake's much-anticipated Virginia Black American Whiskey, which is coming soon, and another fad — having surged more than 127 per cent this year — is the ready-to-drink cocktail, bringing even more ease to the sport of drinking.
As August continues to blast by in this ongoing heat wave, be sure to secure your favourite liquor before you find that shelf empty. Or, thanks to the LCBO's new online purchasing program, you can save yourself the heartbreak by ordering off their website. Because those closing days of summer just don't feel the same without a bubbling drink in your hand, especially one as classic as an Italian aperitif.