Wine-Down Time With Chef Anthony Rose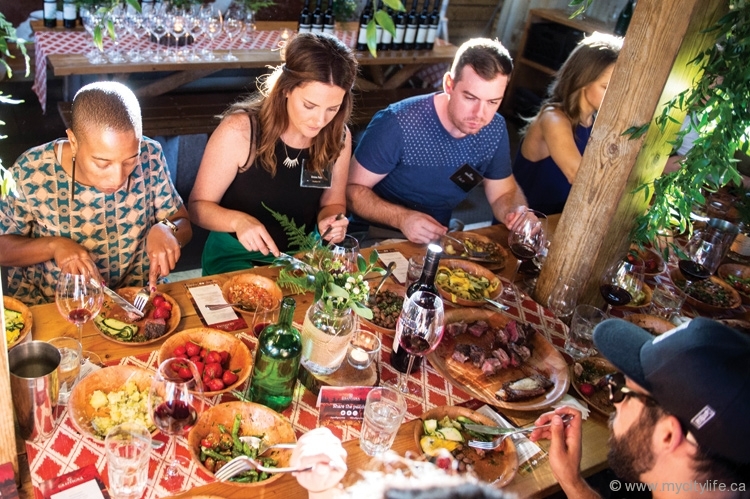 Toronto meets Argentina: chef Anthony Rose hosts a culture-rich dinner and wine pairing in celebration of the vibrant country.
Thank God for Anthony Rose, Toronto's star chef who has not only fired up the city's cuisine scene but also knows how to feed our obsession with good wine. He did just that this summer while hosting an authentic asado dinner with renowned Argentinian chef Fernando Trocca. The pair welcomed guests to the table at Big Crow, Rose's backyard-esque outdoor restaurant in Toronto. Serving up a series of Argentinian-style dishes, each course was expertly paired with a different Graffigna wine by chief winemaker Ignacio Lopez. With the lush outdoor atmosphere of Big Crow, the entire party was transported straight to Argentina's sunlit scape.
"Nowhere is the art of cooking more filled with pasión than in Argentina," says Rose. "Here, the fire burns hot and the food and wine are prepared to enjoy as they were meant to be. The asado is much more than a barbecue — it's a lively celebration of friends and family over seared meat, flame and Malbec, and we wanted to bring that spirit to Toronto for an evening."
After savouring culture-infused dishes — as well as sipping Graffigna's 2015 Pinot Grigio, 2014 Centenario Malbec and 2012 Grand Reserve Malbec — the party was reminded of one of the best things about food: it's a vessel for discovering different cultures around the world.