"Canadians need to hear our voices" – Alan Greyeyes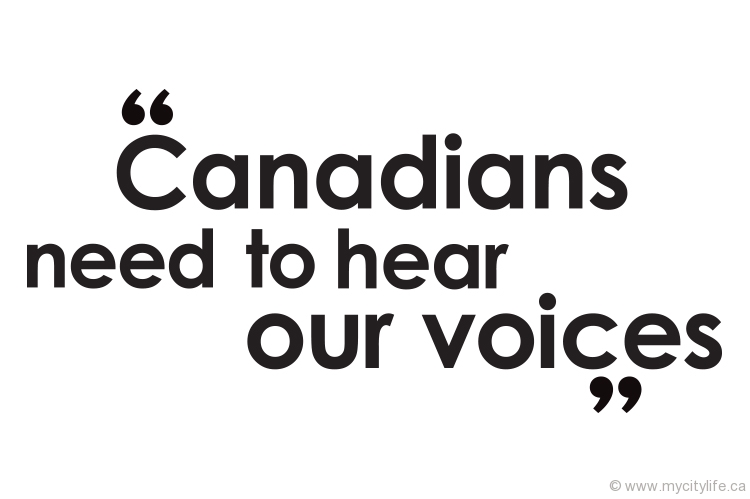 What's in a name? If you were to ask Alan Greyeyes he would say plenty. As a Juno Awards advisory chair, he pushed to have the Aboriginal Album of the Year award renamed the Indigenous Music Album of the Year.
Greyeyes based his successful bid on the argument that the former title, in place since the 1990s, threatened to distort perceptions of First Nations people and their contributions to Canada's recording industry at a time when indigenous rights worldwide are gaining attention.
While acknowledging that aboriginal and indigenous are "aggregate terms," synonymous in the vocabularies of most Canadians, Greyeyes observes an important difference. Aboriginal, a noun the federal government used to corral First Nations, Métis and Inuit under a single heading in the 1952 Constitution, loosely means "not original." (The Latin ab– prefix means "away" or "from" or "separate" – as in abolish, abduct, abnegate, abdicate.) Meanwhile, indigenous means to belong naturally to a place and is less freighted with racist and repressive political overtones. Today it is the preferred word for the country's first inhabitants.
"For me the word aboriginal is what Canada will allow us to be, while the term indigenous is really more about how things should be for us," says the 38-year-old member of Peguis First Nation who lives in Winnipeg, where he is a prominent community leader actively championing the music of indigenous people across Canada. "It gives us a chance to have a voice and a role in setting our own future."
The Canadian Academy of Recording Arts & Sciences (CARAS), which oversees the Junos, announced the name change in January, citing Canada's adoption last year of the United Nations Declaration on the Rights of Indigenous Peoples as a motivating factor. "It was about making the indigenous music category more inclusive of indigenous people of all backgrounds," says CARAS president and CEO Allan Reid in Toronto. "We're not an ivory tower here. We rely on our members to give us feedback and when they do we listen. We saw it made sense and that it was the right thing to do."
That the name change signals a broader understanding of what constitutes indigenous music will become apparent at the next Juno awards show, taking place in Ottawa on April 1.
The five nominees assembled for the newly reimagined Indigenous Album of the Year category represent a wide range of musical styles, from soul and country to electronica. Among them are Crystal Shawanda, nominated for her blues-inflected Fish Out of Water album, who comes from Ontario's Wikwemikong First Nation on Manitoulin Island. Quantum Tangle's Tiffany Ayalik and Greyson Gritt, the duo behind the nominated Tiny Hands release, are from Yellowknife, N.W.T. Bryden Gwiss Kiwenzie, who created the Round Dance & Beats (Powwow) album, is Ojibway, Odawa, Potawatomi, Delaware, Oneida and Mi'kmaq. He was born in Cape Croker, Ont., and grew up in Indian Brook, N.S., where family members are notable East Coast fiddlers. Silla + Rise's first (and appropriately named) album, Debut, fuses ancient voice traditions to a sonic beat. The voices behind Silla are throat singers Cynthia Pitsiulak and Charlotte Qamaniq, from Kimmirut and Iglulik, Nunavut; Rise is Ottawa's Rise Ashen, a producer and DJ known for futuristic electronica.
William Prince, the self-described storytelling singer from Peguis First Nation in Manitoba (Greyeyes is his cousin) is the final nominee in the category, for his latest release, Earthly Days. The Oji-Cree with the deep baritone observes that the diversity and wide-ranging musical tastes of the contenders prove "the narrow niche of 'aboriginal' [music]" needed rebranding. "I want to be recognized by every standard and not just by where I happen to be born," says Prince, also nominated in the category of Contemporary Roots Album of the Year. "Right away you think of Buffy Sainte-Marie and what she did back in the time when it may have been unusual to see indigenous people singing modern-style music. To this day, I find people are shocked to see it's me doing what it is I do. So it's definitely something that still needs to be addressed."
Aboriginal, a word linked to the abuses of colonialism, has tended to lump all First Nations people together as if they were a unified group with shared customs and bloodlines. The Junos' decision to drop the term aims to dispel that myth. A liberating gesture, the name change also frees up creative space for indigenous musicians of all backgrounds and artistic styles to sharpen their identities as artists.
Just as important is the opportunity it affords Canadians in general to re-examine and ultimately challenge lingering stereotypes. "Canadians need to hear our voices," Greyeyes says. "They need to hear our perspectives and stories and they need to learn more about our languages. But they also need to understand that we are not one conglomerate. We're not a collective. We're individuals."
Adds Reid, "Certainly we have all seen, over the last little while, the struggle of indigenous people in this country — Attawapiskat up in the north and elsewhere — and their communities are talking about that and singing about that and all this turns into music and also into a rallying cry of 'See me, hear me, don't ignore me. These are my challenges.'"
Leela Gilday is one artist who's lending her voice to it. Originally trained as an opera singer, the Dene-Canadian folk artist took up songwriting after teaching herself to play acoustic guitar eight years ago as a way of expressing the complicated feelings she experiences living in the world today.
"Like most songwriters, I write about the things that matter to me, that touch me or make me angry," says Gilday from Yellowknife, where she was born and raised. "A big part of this is my identity as Dene and as an indigenous woman. It's been such a turbulent year and I have lately been writing a lot of songs to come to terms with the politics and how they affect indigenous people — the whole situation at Standing Rock for instance, involving the pipeline and traditional lands. I spend my time thinking about these things, and it naturally comes out in my music."
Audiences respond enthusiastically to it. Gilday frequently plays to packed houses on her tours across the country. She credits her success to having won a Juno in 2007, back when the category carried the old name. While the term 'Aboriginal Album' didn't sit comfortably with her, Gilday was grateful for the recognition. "It marked a noticeable shift in my career," Gilday says. "It's an important award."
All the more reason to get it right.