Fit in Fitness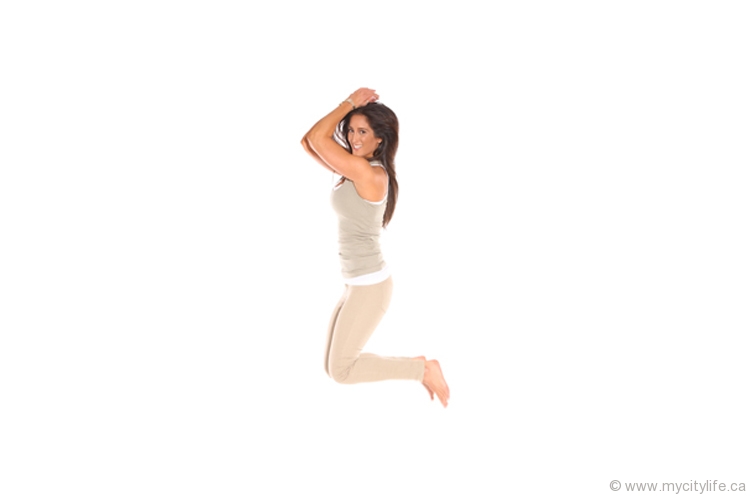 Five tips to help you stick with your fall fitness goals
Did you know that next to the New Year, fall is the second most popular time to set new fitness goals and jumpstart a workout routine? It's the perfect opportunity: summer has come and gone, the kids are back in school and we're on the hunt for new outfits. But much like the New Year, the honeymoon quickly ends and it's easy to slip back into old inactive habits. But if you put these five tips into action, you'll find it easier to stick with it, and most importantly, see results well before Christmas.
Book It
Unfortunately for most of us, having a spare two hours consistently is unheard of, so we have to book it. Block off time in your schedule as much as two weeks in advance so workouts are accounted for before your calendar fills up.
Switch Up Your Social Dates 
Meeting with a friend you haven't seen in a while? Instead of chatting over food and drinks (which pack on the pounds) ask them to lace up the trainers and do something healthy with you. Explain that you're making a lifestyle change and perhaps they'll help you put to use that guest pass buried in your wallet. Otherwise, the weather is perfect to go for a walk and explore some nature.
Show Up
Any athlete or fitness buff will tell you that they too have those days when, both physically and mentally, working out is the last thing they feel like doing. No matter how badly we want to kick-start our new fitness regiment we are not going to feel like Rocky Balboa every day. Some days we're simply tired — it happens! The key is to go through the motions and just show up. Since you've scheduled the time, you're available. It's OK not to set personal bests or leave dripping sweat every single time. When you have these days, hit the sauna or lay on a mat and stretch. The point is to keep your routine and stay on schedule.
Change Your Story
We all have that lean-and-mean friend who describes his/her commitment to exercise as a routine as regular as brushing his/her teeth. The best way to jump on-board this lifestyle is to do the same and simply choose it. Instead of telling yourself that you're "trying" to commit to your fitness routine, tell yourself (and everyone else) that you are currently rocking an active lifestyle and love it. This is who you are! Getting into that mindset can often be the difference.
HIIT Training
Gone are the days of needing hours upon hours a week to see results. Research has proven that High Intensity Interval Training (HIIT) is effective. This style of training is here to stay because it works. HIIT takes you through interval periods of intense bouts followed by a recovery round. These workouts can vary depending on your goals, but they put to rest the No. 1 reason why people avoid working out regularly: time!