Legal Solutions for Private Businesses – AIRD & BERLIS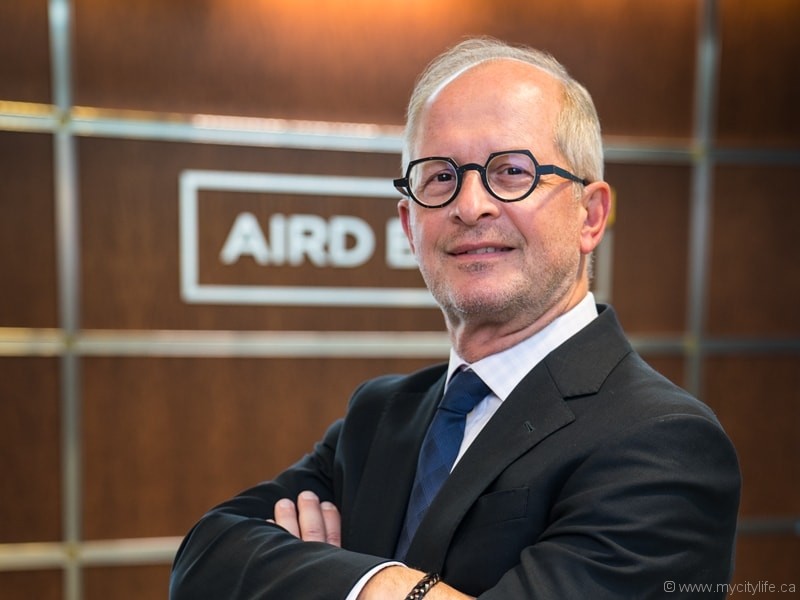 The AIRD & BERLIS Private Business Services Group provides practical legal solutions for private, owner-managed and family businesses.
If the practice of law were easy, perhaps we'd all be lawyers. But that practice is wisely left to a group of professional and dedicated individuals who can understand its complexities. There is perhaps no other profession requiring the breadth of knowledge, business acumen, attention to detail and insatiable passion and curiosity that are needed in the study of law.
Few firms embrace this passion and curiosity more than Aird & Berlis in downtown Toronto, a full-service firm with 160 lawyers which lives its mantra to "treat every client like our most important one." And that is especially true for the services it provides to privately-owned businesses.
"We are a one-stop shop for businesses," says partner Nick Torchetti, who has been at Aird & Berlis since 1983. "We are very people-friendly and accommodating. Business owners appreciate our 'can-do' attitude. We take our work seriously — our teams are designed to serve our clients in the most efficient and timely manner possible."
"At the same time, we don't take ourselves too seriously," says Torchetti, with a flash of personality people do not often associate with lawyers. "But we're lawyers, so we can't help that sometimes."
Aird & Berlis has a large corporate and commercial group that advises clients on day-to-day issues and transactional matters, including in the areas of mergers and acquisitions, tax, banking, real estate, litigation, insolvency, estates and planning, and even privacy issues and cyber security. The firm is also well-known for its capital markets, and municipal and land-use planning groups. Its vast areas of experience reflect the depth of talent and expertise that clients have relied upon for decades, as well as its ability to tailor its services for specific needs.
A lot of the firm's work is in the private and family-owned business sector, especially in Vaughan, Ont., where Torchetti has given his time to supporting the Italian community through many charitable works, and where he sees many baby boomers now building their own businesses. These businesses face specific legal challenges.
"We are very people-friendly and accommodating. Business owners appreciate our 'can-do' attitude"
Aird & Berlis provides multi-disciplinary advice to businesses through its popular Private Business Services Group, which Torchetti co-chairs. This initiative provides teams that handle everything from incorporation and tax services to estates, wills and succession planning, so Aird & Berlis is there for every stage and every legal need. A recent webinar covering the legal fundamentals for private, owner-managed and family businesses had more than 1,400 registrants across Ontario, a testament to the thirst for legal knowledge and guidance that private businesses have. The webinar also attracted accountants, insurance brokers and wealth-management professionals who want to serve their own private business clients better.
"In the Corporate/Commercial Group, all of my clients are private businesses, such as family-owned or owner-managed businesses, for which I provide general day-to-day advice," says Torchetti. "Many of these businesses have a wide range of needs, such as employment agreements, or a tax or financing issue. I provide the general strategic advice, and because of our firm's size, can bring in one of our in-house subject-matter experts, as required."
Given the often bewildering and complex nature of law, especially when it comes to private businesses, it's a comfort that Aird & Berlis is there with a suite of solid legal advice and services, so that owners can focus instead on running and growing their business.
www.airdberlis.com
Photography By Carlos A. Pinto